Over the last few months, the WynnBET sportsbook has emerged as one of the elite sports betting apps and sites. For thousands of Americans, WynnBET sportsbook has been the go-to sportsbook. But, it hasn't been without problems.
Like any mobile app, the WynnBET Sportsbook app can encounter problems, and sometimes you may struggle to access the sportsbook or your account. Whether a fault of your own or a problem with the app or site, this can become rather frustrating, especially when the clock is against you.
The Wynn online sportsbook is fairly new to the market compared to some older, more established brands, and as we all know, with any new ventures across any industry, there are bound to be some problems in their infancy. Despite these problems, we still found WynnBET to be a legit platform with a lot to offer.
We have investigated the most common problems that many bettors encounter when trying to wager on their favorite sports betting apps. It is incredibly frustrating when you're all set to go on game day, and then suddenly you encounter a problem that is way out of your hands.
We want you to be up and running again in no time, so check this guide to see if we can resolve your problem with the WynnBET Sportsbook and if you can't fix the problem still, we will show you the best alternatives to using WynnBET sportsbook.
If you are in a rush or you're just tired of waiting around, the best way to get yourself playing online again is to switch sportsbooks and find an alternative that offers similar content to WynnBET sportsbooks.
If you are looking for a quick switch, then we highly recommend that you use one of the following legal and licensed sportsbooks:
If you are looking to hunt down and fix your problem, then have a read through the steps that we have listed below; many of these problems are transferable across several betting platforms, and they may even help you resolve problems that you are having on other sportsbook apps.
How to fix your problems at WynnBET sportsbook?
Turn that frown upside down and get back to making the best bets at WynnBET sportsbooks. Read through these common troubleshooting problems and make sure you have addressed all of the points.
Is it legal to gamble in your state?
Mobile and online sports betting are now legal in many states across the USA; however, there are varied restrictions and specific providers that are avialble in each. Sports betting may not be legal in your state (yet), and as such, you won't be able to use the app or website. The only way you can place a bet legally is to visit a state where betting is legal and use the sportsbook.
Are you in a state where it is legal to use the WynnBET sportsbook app?
Although online sports betting may be legalized in your state, WynnBET sportsbook may not be licensed and available.
You must be physically located inside a legal state to use a sportsbook app. Inside your mobile, you will have a GPS tracker that can pinpoint your location and prove where you are. This is called geolocation and is used by all legal US sportsbooks to make sure you are in a licensed state. If you are experiencing sportsbook geolocation problems, then our separate guide will help you.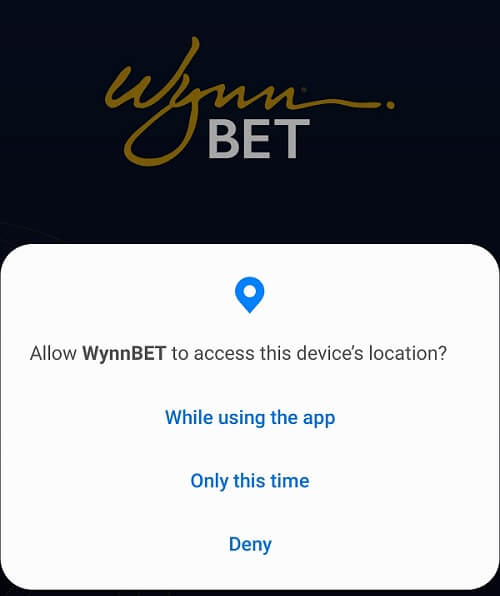 WynnBET sportsbook is legally available in the following states: AZ, CO, IN, LA, MI, NJ, NY, TN, and VA.
WynnBET Online Casino is available in: New Jersey and Michigan
The most common confusion with players using WynnBET is that the sportsbook is available in many more states than the WynnBET Casino app. Players think that because they can use the sportsbook, they should be able to use the casino too, which is not the case.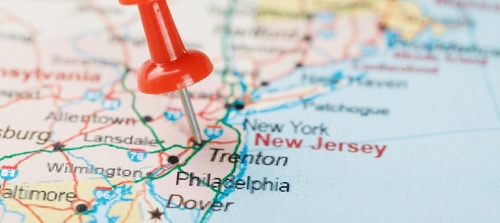 Are you online?
Like all mobile betting apps, you must be connected to the internet to access all the features. If you are sure that you are connected to WI-FI or mobile data, you should test your connection to see if your internet is working correctly. The easiest way to do this is to load up google or a new web page. If you previously had a web page open and you are using this to test your connection, then please click the refresh button. If your web page has loaded, then try re-accessing the app.
Are you using a VPN?
A VPN can be used to trick location services to make it appear that you are in a different location. If you use a VPN for reasons such as work, you must ensure that your VPN is switched off to ensure that WynnBET location services can make sure that you are in a legalized zone.
Again if you are using a VPN to spoof or try and fake your location, this may lead to you encountering more problems further down the line; using a VPN to bet with a licensed sportsbook is fraudulent and can lead to you losing funds, and you can even be banned from the WynnBET sportsbook.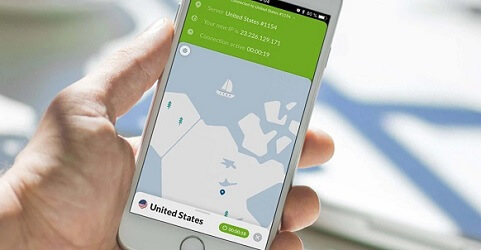 Is WynnBET sportsbook down?
Sometimes the reason why you can't access your favorite sportsbooks is entirely out of your hands. From time to time, sportsbooks encounter problems nationwide, and nobody can log in to their accounts. The WynnBET sportsbook may be down for numerous reasons, and these problems can last from a matter of minutes to days.
The best way to check if WynnBET casino and sportsbook are down is to visit their social media pages, like Twitter @wynnBET, where you will be informed if the site and mobile app is down. Operators will tell you the current status of all their apps and site.
In the case of this happening, there is not a lot you can do. This is why we recommend that you use more than one sportsbook at a time; it is always worth having backup apps. Along the way, you will be able to take advantage of new sign-up offers, bonuses, and free bet offers that are exclusive to that sportsbook, so why not get yourself signed up to a new site as soon as possible.
Is your WynnBET app updated?
If your WynnBET sports betting app will not load, then the most common answer to the problem is to ensure that you have the latest version of the app installed. For many reasons, including safety and security, you can not launch an old version of the app if a new one is available.
Check your app store for updates to see if the latest version of WynnBET sportsbook has been downloaded. If it hasn't, then be sure to update the app. You may have selected in your settings that you can only download apps when connected to Wi-fi. In this case, please ensure you are connected to WI-FI so that the update can be completed.
Bonus tip: Make sure you have switched on automatic updates for all apps in the app store; this will save you from having to update them manually.
Can't access your account? Log in problems
Let's be honest; you would be lying if you haven't had some sort of log-in problem with different accounts you hold across the net. With thousands of accounts, emails, usernames, and passwords across websites and apps of all different kinds, it can be super easy to get muddled up and forget our login credentials.
Username: Remembering usernames can be rather tricky sometimes, and what many often get confused by is the fact that your username could simply be your email address sometimes. If you are still struggling to find your username, you can usually request a username reminder in-app or contact support to request a username reminder.
Password: As long as you have access to your email, it is super easy to reset your password. All you need to do is click on the rest of your password link, which will send you an email with instructions on how to change your password.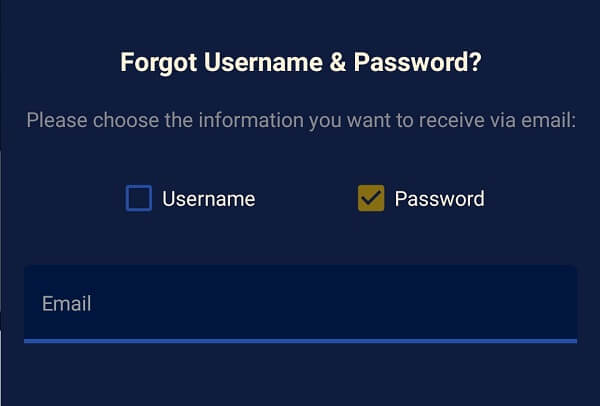 Is your account active?
Account issues can be one of the most common problems encountered on sportsbook apps. Unfortunately, your WynnBET account could have been suspended, labeled as inactive, or has been closed. If your account has not been used in a long time or has been found to have had suspicious activity, then WynnBET can and will close your account.
To find out if your account is still active, then you should contact WynnBET's support or helplines. Explain to them that you can not log in to your account and ask if your account is still active.
Funds in your account
If you are trying to place a bet, but it will not let you, you may not have enough funds. Check your balance or wallet to see if you have sufficient funds in your account. If you do not have adequate funds, then you will need to top up your balance by depositing funds from one of the available methods.
Is your device compatible?
It can be prevalent that your mobile device and mobile phones are made obsolete as time goes on. When online sportsbooks update to a new app, they will use the latest technology available. This can often lead to devices not being compatible with the latest version of the app. There is very little you can do about this, so it may be time to upgrade your device or find an alternative method of accessing the WynnBET sportsbook.

What else is left?
Besides all the other factors, let's simplify it and see if we can make some progress!
Delete the app and download it again
If you really can't use the WynnBET app or are having problems login in or placing a bet, then uninstall the app and reinstall it. This is the equivalent of turning a device off at the plug and blowing it as a last-ditch attempt. However, you will be surprised at how many times this actually resolves the problem. Imagine it to be a factory reset for your app. Fingers crossed!
Try and use someone else's device or account
Although this isn't directly going to solve your problem, this is the best way to whittle down and find out whether it is a problem with your account or a problem with the app/device.
If you can log in to your account using someone else's device, you will know that it is a problem with your app and/or device.
If you can log into someone else's account on your device, then you know that it is a problem with your account.
Contact support
Luckily WynnBET has an excellent reputation for reliable customer service; they have multiple options available for you to find your preferred method of contact. We recommend using the live chat feature available on both the app and the website for the fastest resolutions. Alternatively, you can get help from the WynnBET team via phone and email found on their website.
Bonus: Check out the FAQs on the WynnBET sportsbook website and app; there are several handy questions avialble regarding all natures sports betting, including withdrawals and bonuses.
FAQ's
Can I only use one sportsbook at the same time?
No, you can have accounts with and use multiple sportsbooks at any one time. To get the most out of your betting experience, we recommend signing up for various sportsbook accounts.