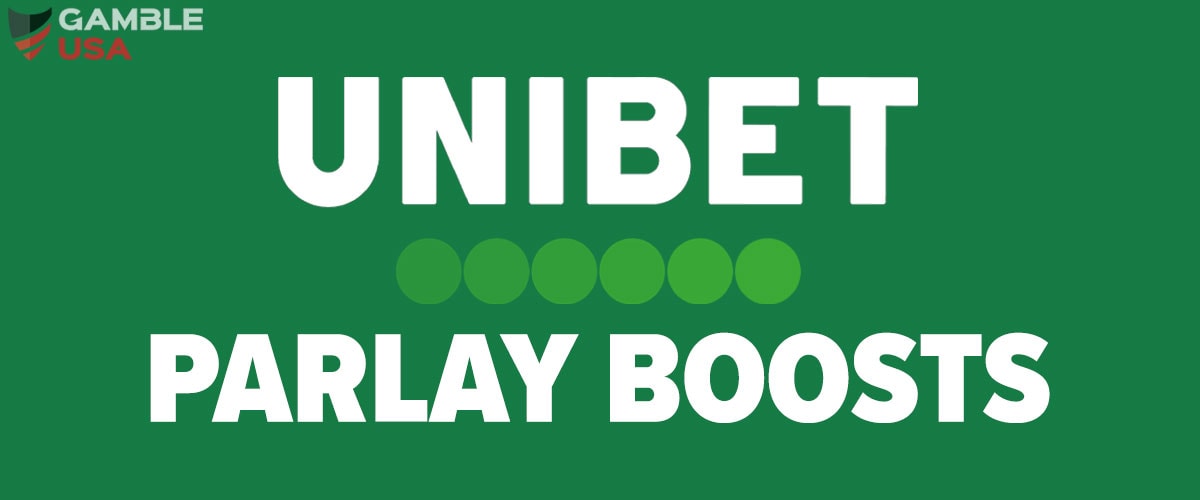 If you are new to online sports betting, or even if you have been placing bets at online sportsbooks for a long time, the tremendous variety of betting options available on any given day can be overwhelming. Even after narrowing down the choices to the sports and teams you want to focus on, making all of these wagers without exceeding your budget would seem impossible, or is it?
Unibet Sportsbook may have the answer you are looking for – the Unibet Level Up Parlay Booster! Parlays are single wagers combining multiple outcomes vs. betting on each outcome separately. What makes these types of wagers so attractive and the reason why many bettors love to make them is the potential to win a lot of money for a relatively small investment.
What sports bettor does not love the prospect of getting more bang for their buck? That is something that any parlay potentially offers but Unibet takes the offer to a whole new level with a 4% to 50% profit boost! Another big plus is that Unibet customers can custom-design their boosted parlays as they wish and as often as they wish.
What is the Level Up Parlay Booster on Unibet?
Unlike most odds boosts and profit boosts offers you will find at other sportsbooks, this Unibet parlay boost promotion has two unique features.
(1) You are not tied down to specific bets preselected by the sportsbook. You are free to custom-design your parlays as you wish.
(2) Instead of being one-time-only offers, you can access parlay boosts on Unibet over and over again. The offer is ongoing!
In other words, you have a lot of leeway in selecting the components of your parlays. However, not every parlay you might want to make will qualify for a profit boost. For example, you cannot claim a profit boost on two-team parlays or those including extremely short-priced favorites. So, make sure you fully understand all of the terms and conditions beforehand, as summarized below.
All bets must be made using the available cash funds in your account. Bonus bets are not eligible.
The parlay must include a minimum of 3 legs and a maximum of 20 legs.
Each parlay component must have odds of -200 or greater (i.e., -150 or +100).
Only games that have not yet started are eligible.
There is no limit to the number of times you can access this promotion. However, the maximum bet per parlay is $100, and the maximum extra winnings (including the applicable profit boost) that you can collect from a single parlay is $20,000.
Any resulting winnings are withdrawable immediately with no further wagering requirements.
The Unibet Level Up Parlay Booster is open to all registered players at Unibet Sportsbook in New Jersey, Pennsylvania, or Virginia. You must have an active verified Unibet account in one of these states to participate.
However, if you are not already signed up, no problem. Simply use our convenient link to join and claim the Unibet Sportsbook welcome bonus: a second-chance bet if your first wager loses. Afterward, you can take advantage of the Unibet Level Up Parlay Booster offer, too.
How the Unibet Parlay Boosts Work
| No. of Legs in the Parlay | Profit Boost |
| --- | --- |
| 3 | 4% |
| 4 | 8% |
| 5 | 12% |
| 6 | 16% |
| 7 | 20% |
| 8 | 25% |
| 9 | 30% |
| 10 | 35% |
| 11 | 40% |
| 12-20 | 50% |
Here are the steps to follow if you are a registered Unibet Sportsbook player in New Jersey, Pennsylvania, or Virginia and would like to participate in this promotion.
Visit the Unibet Sportsbook lobby.
Select 3 to 20 pregame teams to put on your bet slip.
Click on "Bonus Offers" in the dropdown menu.
Choose the profit boost percentage you qualify for based on the above table.
Place your bet.
Second Chance Bet Up To $500
21+. T&C Apply
21+. T&C Apply
Awesome second chance bet bonus
Massive market choice
Are Parlay Boosts Exclusive to Unibet?
Parlay boosts are not exclusive to Unibet. On the contrary, because these promotions are so popular, all of the major online sportsbooks offer them.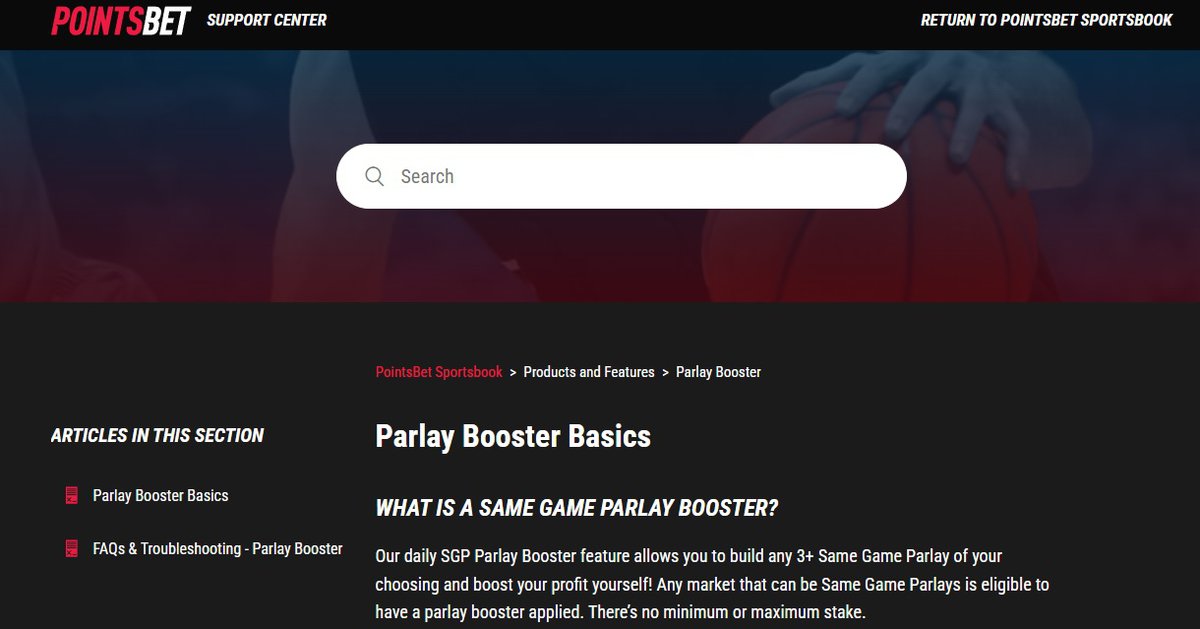 While the specific offers at each betting site and the magnitude of the boost vary, most of the parlay boosts at other sportsbooks are for same game parlays (SGPs)  and can only be accessed once. Also, unless stated otherwise, parlays with just 3 legs receive the same profit boost as those with more legs, which are harder to win. In this respect, many of these offers are superior to the boosted payouts for parlays at Unibet, where the profit boost on a 3-team parlay is a minuscule 4%.
For example, FanDuel Sportsbook offers a one-time-only 30% profit boost on any 3+ leg SGP wager on a Monday night football game and another one-time-only 30% boost on a 3+ leg NBA SGP.  At BetMGM, on any given day, a  3+ leg parlay boost token of 25%, 33%, or 50% might be waiting in a customer's account to be used on either an SGP or a multigame parlay.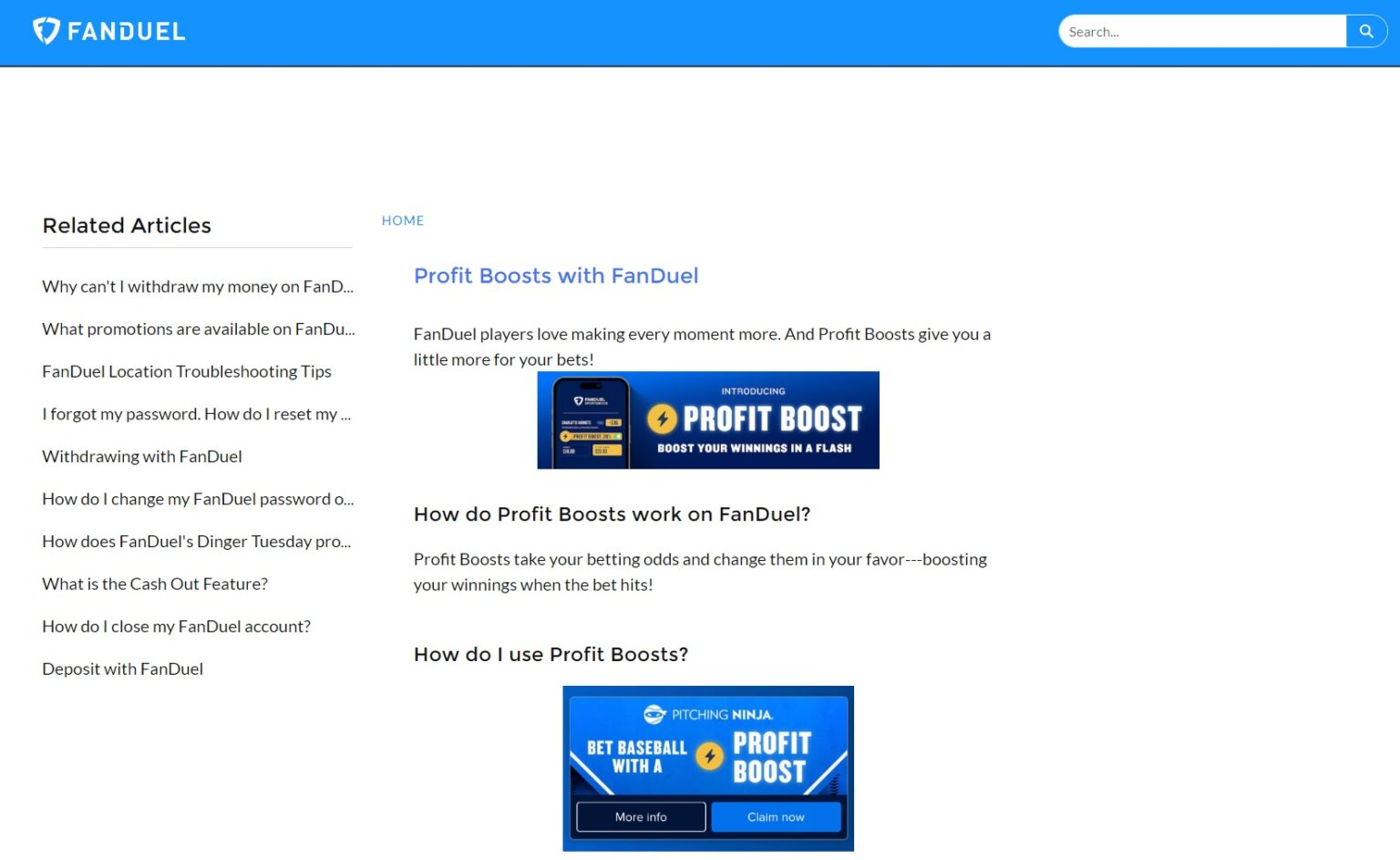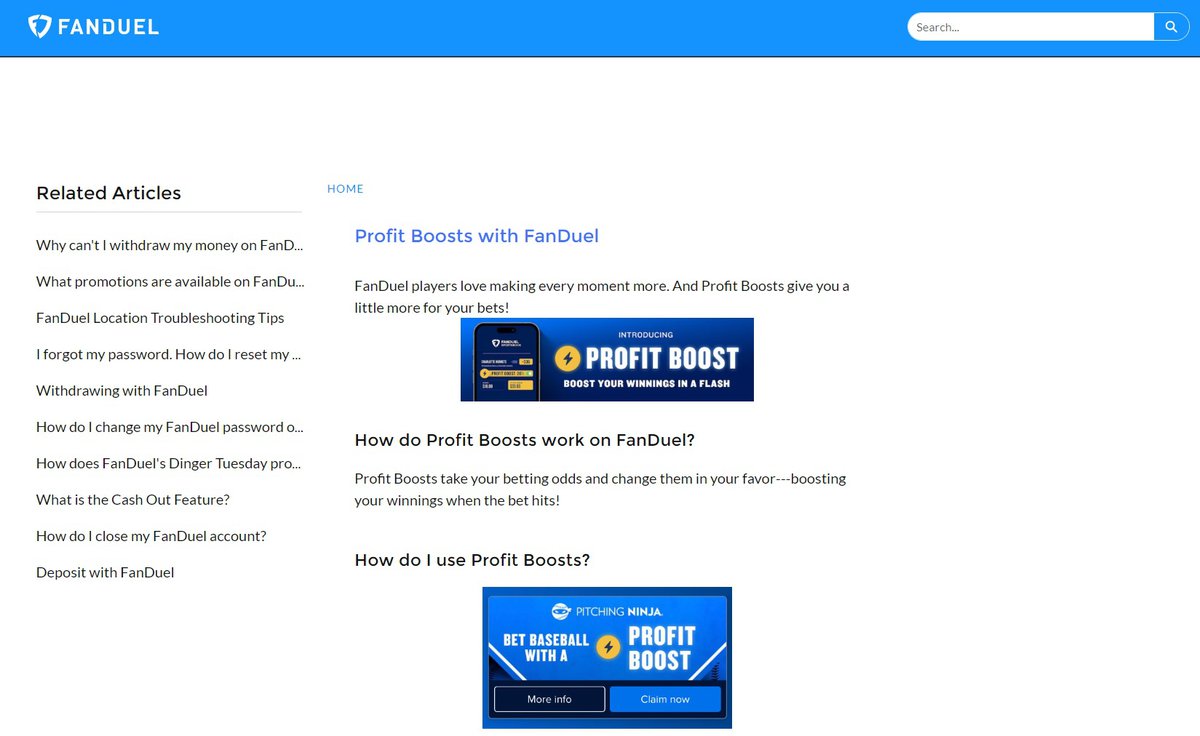 Pros and Cons of Parlay Boosts
All special promotions and bonus offers at online sportsbooks have both pros and cons, and this one from Unibet is no exception. In some respects, it is a great offer, while in other respects, it is not.
| ✅Pros | ❌Cons |
| --- | --- |
| Unlimited access | Very small profit boost on 3 or 4-leg parlays |
| Wide choice of games to combine as the customer chooses | At least 12 out of 12 correct picks needed for a 50% boost: practically impossible |
| Potential for a very big payout on a small investment | Each pick must have odds of -200 or greater. |
| | No live bets |
Unibet Parlay Betting Tips and Strategies
Here are some useful tips and strategies to help you benefit from the Unibet Level Up Booster.
Don't rely on these wagers exclusively. The majority of your wagers should be straight moneyline or point spread bets on a single team.
Limit your parlays to sports and teams that you are most knowledgeable about and bet on ordinarily.
Consider recent trends and other important factors (travel, injuries, bad weather, etc.) that could affect the outcome of a game.
Compare the odds on the same games with what other sportsbooks are offering and make sure you are getting the best parlay boost possible.
Don't shoot for the moon. Focus on parlays with 3 or 4 legs that have a good chance of winning. By adding more legs, the profit boost percent goes way up, but after a point, your chances of winning become virtually nil.
Second Chance Bet Up To $500
21+. T&C Apply
21+. T&C Apply
Awesome second chance bet bonus
Massive market choice