Gamble USA strives to improve your online gambling experience. We aim to help you play safely, make informed decisions when gambling, and increase your betting knowledge through our guides.
We adhere to strict editorial integrity; our content may contain links to products from our licensed & legal US partners.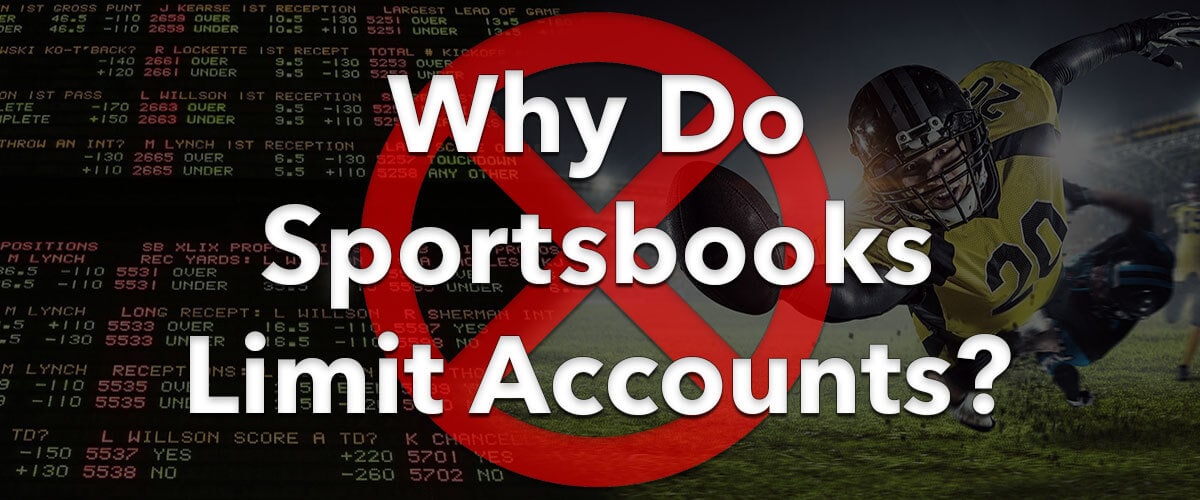 All legal sportsbooks are working under scrutiny by government agencies that operate with the goal of regulating all their gambling activities. Thus, legal sportsbooks employ various tools to provide their customers a fair play environment and pleasant experience. However, one of their most employed tools is known for causing a lot of nuisance among sports bettors due to its manipulative nature.
The tool in question is the sportsbook's ability to limit accounts. Sports bettors have been debating if sportsbooks should have the right to restrict accounts for years now. However, the sooner we realize that the betting industry is one of the most successful offsprings in the capitalist family tree, the better we can adapt to it.
By learning how to adapt, we can figure out ways to keep our accounts unrestricted and eligible to reap the fruits of the many sweet gambling offers and promotions.
10 Main Reasons Sportsbooks Limit Account
As we previously mentioned, judging by the capitalist nature of the industry, the sportsbook's right to limit accounts of sports bettors is a frequent affair, and it's here to stay. Thus, every sports bettor must educate on this matter and adjust to the current situation.
From arbitrage to matched betting to hedging and exploiting various promo offers and bonuses, the list of reasons why bookmakers limit accounts is getting lengthier each day. Because of that, the best time to start learning how to avoid this inconvenience is right now.
To make things easier for you and help you get a better idea about the reasons behind such actions, we made a list of the ten main reasons why bookmakers limit. Now let's dive into it.
#1 Winning Too Many Bets
We previously touched on the issue of betting sites using their ability to place betting limits on particular accounts without having an entirely fair reason behind it. This particular reason is one of the cases where the manipulative nature of this tool is most apparent.
Although most well-renowned betting sites usually have high limits, you should always be aware that these companies are in this industry with the sole purpose of making money. If the combination of your sports knowledge, bankroll management, and betting strategy becomes an obstacle on the sportsbook's road to making money, your account will most likely get limited or suspended.
While the average bettor doesn't have to worry about this, the betting devotees with bigger bankrolls involved in high-stake betting should always keep in mind the fact that their activities on each sports betting platform are monitored, and withdrawing a lot more money than they deposit will undoubtedly make them a target.
To avoid getting your account restricted due to your own sports betting proficiency, try to bet at well-known betting apps with higher limits, avoid having the same set of betting patterns that might put you under additional scrutiny, and allow yourself to lose some sports bets from time to time.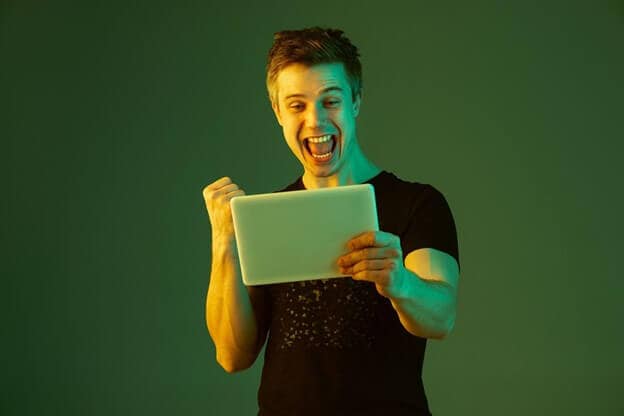 #2 Abuse of Betting Bonuses (Match Betting)
Sportsbooks around the globe are constantly coming up with new inventive strategies to lure more customers. One of their main mechanisms in those strategies is offering free bets promotions. Nearly all bookmakers promote such offers to attract new customers to bet with them, and this situation allows successful bettors to employ a method that enables them to exploit these offers and generate profits.
The method is known as matched betting, and although entirely legal, it can certainly get the accounts of many sports bettors limited. Let's get into the details of how successful bettors are taking advantage of betting apps with free money.
Matched betting is a proven method in which there is no risk involved since bettors use promo offers from two separate betting platforms to bet on the two possible outcomes of a particular sports game.
The popularity of this method led to the appearance of many matched betting services. These subscription model businesses offer every sports bettor instructions regarding promo offers and bonuses, which help them secure profits no matter the outcome. Although we are aware of the appeal of this particular method, always keep in mind that matched betting can be considered the main reason sportsbooks limit accounts and sports bettors become ineligible for any free bet offers and bonus promotions.
#3 Arbitrage Betting
If you spend a lot of your free time on online betting, then you must be aware of the potential gaps between the odds that can occur at two or more different betting platforms. Furthermore, if you have information on how to make profits from this particular occurrence, that means you are already acquainted with the method popularly known as arbitrage betting.
Arbitrage betting, also known as Arbing, is a popular betting strategy that involves wagering on all potential outcomes of a sporting event. The strategy is based on the possible exploitation of the potential discrepancies between the odds for the same sporting event at two or more different betting sites. Now here's an example of how arbitrage betting actually works in practice.
If you take the highest odds for Team A at Sportsbook A, then find the highest odds for Team B at another sportsbook, and proceed by placing a single bet on each one of them, then you'll put yourself in a position to make a profit regardless of the outcome of the sporting event in question. You can search for such occurrences on your own; however, it's worth noting that there are numerous software solutions that can find an arbitrage opportunity for you in many different sports.
Although arbitrage betting has been a common profitable practice in the world of gambling for years, the sports betting industry is trying its best to put up a fight against it.
Tells of Arb Betting
There are a few different betting patterns that imply that someone is taking part in arbitrage betting. One of the most obvious tells of Arbing lies in the core of this particular method.
When participating in it, bettors must place a bet with a precise amount of money appropriate to the discrepancy between the odds of the two possible outcomes. Those amounts are always very particular numbers, and that is one of the most common tells of Arbing. Signing in on an online sportsbook platform only to place a bet with such a particular amount and immediately signing off is another huge indication of it.
How to avoid getting caught
Although Arbing is legal, sportsbook operators are trying their best to prevent it from happening.
While sportsbooks don't have permission to take away the money users have already made, they will still try to limit winning customers and put various restrictions on their accounts. To avoid getting caught and avoid getting restrictions on your account, we suggest you consider the following tips.
Round your numbers to disguise your Arbing.
Avoid constantly betting on the same sports and markets.
Don't get greedy, and try to increase the size of your stakes gradually.
Spread your bets around various online betting apps.
Don't withdraw your money too frequently.
Use Betting Exchanges, like Prophet Exchange, to place bets.
Use retail sportsbooks.
#4 Insider Betting Tips
If you read any law that deals with sports betting, you will quickly notice that individuals professionally involved in sports are not allowed to partake in any sports wagering activities.
This rule bans professionals from betting on any sporting event anywhere in the world and also prohibits them from passing confidential information to someone else or instructing another person to place a wager on their behalf.
The sports betting industry is no stranger to many occurrences where people successfully managed to earn massive amounts of money using insider information. As a matter of fact, match-fixing is a crime closely connected to this industry, so by collaborating with police authorities, sports betting sites are doing everything in their power to minimize the number of such affairs.
While methods such as matched betting and Arbing are legal and can only get you banned from sports betting platforms, using insider information for betting purposes is treated as fraud and will get you in trouble with the law.
#5 Breaking Account Policy Rules
Government agencies closely monitor the work of sportsbooks to ensure every single one operates according to the laws of their state. Therefore, sportsbooks are obliged to guarantee that none of their clients are breaking any of the account policy rules.
We strongly advise each new user at any online sportsbook to go through all the policy rules before creating their player's account. Breaking any of the rules listed on the official website of any bookmaker usually results in the suspension of the player's account and can also bring many serious consequences.
To be eligible to place a bet, each bettor must be of legal age and cannot bet on behalf of someone else. Letting another person use their account to place a bet is also considered a violation of the account policy rules.
Each bettor is only allowed to have one sportsbook account. Having multiple accounts will always result in account suspension. Providing false personal information, engaging in financial fraud, unauthorized use of various payment methods, and participating in syndicate play are just a few of the most common violations of the account policy rules. Those rules affect your legal rights and obligations, so always make sure to carefully read all of them before creating your account at your sportsbook of choice.
Our team has set up individual guides addressing the areas that commonly lead to account suspension due to breaches on selected operators:
#6 Suspicious Betting Patterns
Although many bettors are constantly trying to take advantage of sportsbooks by using insider information or implementing prohibited strategies, there are also casual bettors who get restrictions without even being aware of breaking any rules. Those are unfortunate situations in which casual bettors place a bet on a sporting event associated with fraudulent activities such as match-fixing without their knowledge.
To avoid such inconvenience, try not placing bets on sporting events and certain markets recommended by sports betting handicapper services. Another way to avoid getting your account restricted or banned by betting apps is to stay away from suspicious betting patterns that might suggest that you are partaking in matched betting or Arbing.
Always be aware that your behavior on each platform is closely monitored, and regardless of your intentions, your account is at risk of getting limited or banned if your demeanor emulates the demeanor of someone looking for a way to take advantage of the platform.
#7 They think you are a Sharp Bettor
Judging by the growth of the trend of sharp bettors getting limits on their accounts, being a professional bettor today may not be as profitable as it was in the past. Sharp bettors have decades of experience in the industry, and they are methodical players prolific in utilizing sophisticated betting strategies that allow them to win in the long term.
Sharp bettors do extensive research, know how to crunch the data in their favor, and use sophisticated software solutions that help them with arbitrage and other strategies. It's no wonder why the betting industry is not necessarily fond of them.
While the bookmakers don't really have a problem with most bettors who acquired winnings during a particular timeframe, they obviously have a problem with sharp bettors who can win in the long run, so they do their best to detect them. This is why a lot of sharp bettors try to buy betting accounts from other people in order to avoid detection.
Sportsbooks are constantly investing in human and technological resources so they can monitor bettors' behavior, hoping to notice betting patterns that will allow them to detect frequent winners and limit their accounts. To avoid being flagged as a pro sports bettor doesn't mean you have to win less. What you need to do is try and avoid operating in patterns that are usually associated with sharp bettors who have been spotted as frequent winners.
#8 Hedging
Getting your account banned or restricted due to hedging is the main reason that causes irritation among bettors. Looking from a bettor's perspective, hedging is a simple and reasonable strategy that allows people to ensure their winnings or decrease or potentially fully eradicate some of their losses.
To hedge a bet, bettors are placing a second bet against their original one. The reason behind doing this is to ensure that the outcome of the bet will be a win no matter what. Although the profit margin will obviously get smaller, by placing the second bet, bettors are actually protecting themself by limiting their vulnerability to losing.
Although this method seems like the most reasonable risk-management strategy, keep in mind that sportsbooks are in this game for profit and profit only. Anything that gets you even a tiny bit ahead of them might result in restrictions on your account.
However, don't let this discourage you. Hedging is an entirely legal strategy, and there is nothing wrong with it. Sportsbook operators won't mind if you are using it as long as you don't get greedy and you don't end up using your account for hedging and hedging only.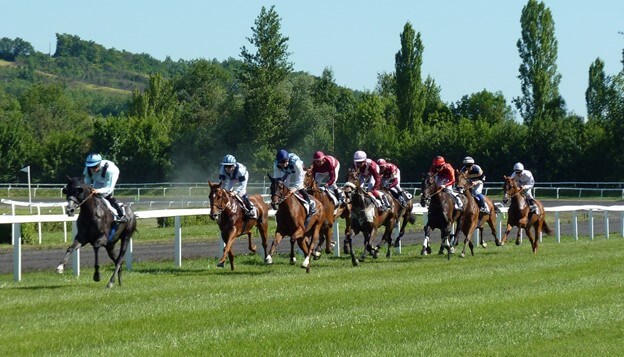 #9 Syndicate Betting
If you go through the terms and conditions of any legal online sportsbook, it won't take you long to realize that placing a wager on behalf of someone else is not permitted. Sportsbook operators enforce this rule in order to fight against underage gambling, money laundering, and other financial crimes involving betting.
While occasionally placing a casual sport bet for someone else won't necessarily get you in trouble, syndicate betting might do. For those of you not acquainted with the term, Syndicate Betting is an act in which bettors operate together to place a series of bets on the same sporting event. By joining a betting syndicate, bettors pool funds and resources and employ various strategies to find the best value and quickly identify possibilities for making a profit off of line movements and changes in the odds.
The market determines the movement of each line and the change in odds for every sport event, so by joining forces and placing high-stakes bets, betting syndicates often have an enormous influence on the market itself. Syndicate betting violates third-party betting rules and usually results in account suspension.
#10 Betting While Not Allowed
As we previously mentioned, all the activities at any legal sportsbook are under scrutiny by government agencies responsible for ensuring that all betting platforms obey the laws.
Every sportsbook operator is obliged by these laws to ensure fair play and protect the data of their clients and their bank details. On the other hand, clients are obliged to be physically present in the state of their sportsbook of choice. To be eligible to place a valid bet on each online legal sportsbook, the platform must first verify your location, and to do that, they use sophisticated geolocation systems that check your IP address.
Using a VPN sports betting service to bypass these checks is a typical practice among bettors located in places different than their sportsbook of choice. However, by using a VPN, bettors are violating the rules of the sportsbook, and such violation is one of the common answers to why do sportsbooks limit accounts.
Creating a duplicate account with a different alias to exploit bonuses and free bets is another violation that can result in account limitations and permanent bans. Although it seems like a great way to grant yourself duplicate access and make a profit from the free bets, you should be aware that this is a violation usually associated with money laundering, and it can lead to rigorous punishments.
You can still join multiple sportsbooks and rip those risk-free bets:
How You Will Know Your Sportsbook Account Has Been Limited
Online sportsbooks operating at the highest level should always inform their clients if their account has been limited and disclose the reason behind the action. Unfortunately, this is not usually the case in today's betting industry.
Most bettors realize their account is limited when the sportsbooks stop accepting their initial bets and instead offer other options at smaller stakes. Another way bettors may find out their sportsbook account got limited is when they become unable to claim any of the sportsbook's bonus offers or promotions or when they are ineligible for odds boosts or reward programs.
After a certain period, bettors usually receive an email or a message from the operator with information regarding the betting limits on their accounts. Unfortunately, those messages don't include the reason behind their actions. The limited accounts might continue to be eligible to place bets. However, the account holders will have to settle down for low-stake action unless they decide to take their business elsewhere.
Will other sportsbooks know?
Are sportsbooks sharing information about their clients between them? Betting enthusiasts have been searching for the answer to this question for years.
New online sportsbooks are emerging at a significantly high rate, and the competition is getting fiercer and fiercer. Because of this, it would be silly for any operator to consider sharing its database with its competitors.
So, technically, the answer to this question would be no. However, bettors should always be aware that all these new online sportsbooks are usually part of large conglomerates that own many other betting platforms. Owning multiple sportsbooks allows them to share information between them for many different purposes, such as detecting clients with suspicious betting patterns.
Steps to Avoid Limits in Your Account
Although the list of potential reasons sportsbooks limit accounts can be lengthy, don't let it discourage you. There are many tips and hints on how to avoid getting your account limited or suspended. Here are some of the most important steps to avoid limits in your account.
Don't create multiple accounts on the same platform.
Don't use the same email address and username at every online sportsbook.
Avoid using the same IP address as other users from your house.
Never use VPN for online casino or betting.
Place wagers with rounded amounts of money.
Avoid betting with free bets and promo offers only.
Don't immediately withdraw your winnings.
Place high-margin bets from time to time.
Spend more time on the site/app (Browse, stream sports, explore different features).
Don't always withdraw all your winnings.
Don't claim every free bet promo offer.
Try losing some bets from time to time.
How to Reverse Betting Account Limits
"The sportsbook has limited my account. Is it possible to reverse it?" Here's another question with an answer that might be a tough pill to swallow.
The betting industry can be ruthless, so betting platforms inform bettors that the decision to limit their accounts is definitive more often than not. However, there are numerous situations in which bettors can get account limits unjustly, so you should know that you have the right to submit a dispute.
Even if the sportsbook refuses to reverse its decision, there is still no reason to panic. Today, there is a plethora of online sportsbooks where you can happily continue your betting journey as long as you are not breaking any of their rules and you stay away from suspicious betting patterns.
Ethical and Legal Aspects of Sportsbook Account Limits
According to the law, each online betting site has a full right to put a restriction on your account, refuse to take your bet, and even entirely shut down your account and stop you from placing any bets on their platform in the future. While all account limitations are legal, the real question circulating among the betting community is if that is ethical.
To provide an answer to that question, one must understand the nature of the business and the betting industry in general. As previously mentioned, sportsbooks have no obligation to accept your bet, and no law prevents them from setting a limit on your account. Thus, the most logical solution for betting enthusiasts would be to learn as much as possible on how to avoid getting their betting accounts limited and try to adjust to the current situation.
Your Rights as a Player
Although sportsbooks have a full right to limit your account and exclude you from any future promotions, you have your own rights too. According to the law, no sportsbook operator has a right to cancel your pay unless they messaged you before placing the bet. The same goes for any free bet promo offers and bonuses acquired before your account got limited.
If a sports betting platform refuses to deliver your winnings without giving you a valid reason or treats you wrong in any other way possible, you have a full right to contact their customer support service and file a dispute with the licensing authority in your state. This point also relates to why you should avoid offshore betting sites that are not properly licensed.
Summary
Those who place bets regularly will have to understand the nature of the betting industry and learn how to cope with its mechanisms, no matter how unfair they seem. Unfortunately, we live in a time when being a winning online bettor sometimes comes with a hefty price tag that bettors have to pay by dealing with various obstacles.
The higher your profit is, the higher the risks are of getting your betting accounts limited or suspended. However, this should not discourage anyone, as we also live in a world where we are two clicks away from a plethora of resources that can help you learn how to avoid getting account restrictions and limitations.