Hank Aaron passes aged 86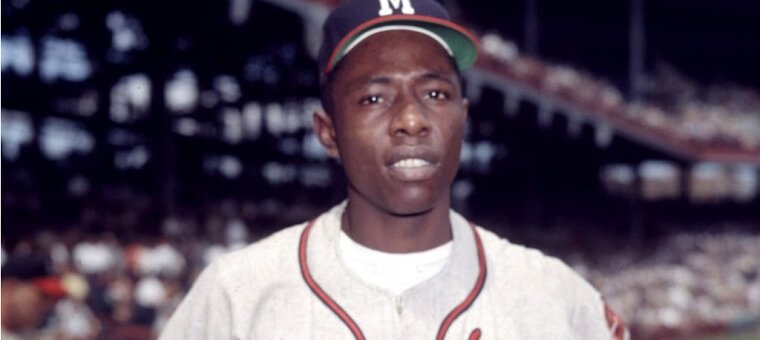 Henry "Hank" Aaron has died at the age of 86 after leaving a lasting impression on the Atlanta Braves organization and the city of Atlanta.
Aaron is a member of the MLB Hall of Fame, and his 755 career home runs were the league record until Barry Bonds came along.
It was the Braves that released an official statement on the passing of Aaron, noting that he died peacefully in his sleep. The news of his death seemingly came out of nowhere as there weren't any recent reports of him being hospitalized.
Aaron enjoyed an MLB playing career that spanned from 1954-1976, and he still holds some MLB records to this day. It was the career home run record that Aaron was most known for, and his 755 home runs are still considered one of the best feats in baseball history.

21+. T&C Apply
21+. T&C Apply
On April 8, 1974, Aaron hit career home run number 715 to move past the legendary Babe Ruth on the all-time home run list. There were more than 50,000 fans in attendance for this game, and his home run celebration was famously interrupted by fans that ran onto the field.
Georgia Governor Brian Kemp issued a statement on behalf of the Aaron family, noting the contributions that Aaron has made to the Georgia community both during and since his playing days. Kemp also ordered that all state building fly their flags at half-staff until the evening of his funeral.
In 1982, Aaron received 97.8 percent of the votes to be inducted into the Hall of Fame, his first year on the ballot. He fell just a handful of votes shy of becoming the first player ever to be inducted unanimously.
Jackie Robinson is credited with breaking the color barrier in baseball, but perhaps no player did more for Civil Rights off the field than Aaron. Aaron grew up in Mobile, Ala., and dealt with racial injustice throughout his entire life.
Aaron was beloved by former and current MLB players, and tributes poured in on social media after the news of his death.
Local Teams Honoring Aaron
Robinson's iconic number 42 remains the only number retired throughout Major League Baseball. There could be a push to add number 44 to that list, but MLB has not yet made any plans or offered any announcements.
Several local teams have already announced plans to retire the number 44 prior to the start of the 2021 season. That list includes the Atlanta Falcons, the football team at Georgia Tech, and the Atlanta United of Major League Soccer. This list is expected to grow in the coming weeks, as Aaron's impact on Atlanta and the state of Georgia was immense.
In 2002, Aaron was awarded the Presidential Medal of Freedom by George W. Bush. President Jimmy Carter also described the former home run king as a "personal hero."
Major League Baseball has now had 10 Hall of Famers die since the beginning of 2020. Seven members passed away last calendar year, and Tommy Lasorda and Don Sutton have already died in 2021.
Want to stay up to date on the latest legal sports betting news across the US? Then come and follow us over on Twitter @Gamble_usa.
Relevant news