Hard Rock Casino launches live slots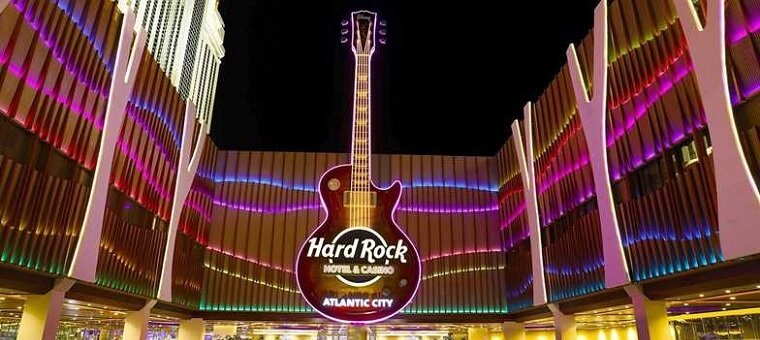 Hard Rock Casino, in partnership with Softweave Ltd, has announced the launch of live slot games through its website, which the operator has claimed is an industry first.
Hard Rock have said that the slot machines will be located in a private room at Hard Rock Atlantic City with them being available for players to enjoy from the comfort of their own home.
The concept of 'live' gaming is not a new or revolutionary one. Players around the world can currently access online casinos where they can experience the 'live' atmosphere. As it stands, live casino games feature live dealers who deal the cards or take control of the roulette wheel. Due to the massive growing popularity and demand for this type of gaming experience, more and more operators are exploring using live casinos. It is from this idea that live slots has come about.
Due to the current building works taking place at the Hard Rock Hotel & Casino in Atlantic City, customers cannot actually step inside and play. However, there is no problem when players want to experience their online offer. So, you can step into the 'virtual' world and try some of their offers at your leisure. They are hoping it really takes off like some other casinos in NJ such as the Borgata online casino.
HardRockCasino.com partnered up with a company called Softweave Ltd. to introduce the latest advancement in live gaming technology— Live Slots. No casino ever before has presented this concept where players can control physical slots from the comfort of their homes. To put this into context, physical slots that really exist in the casino will be able to be operated remotely. Therefore, players will have the ability to bring part of the casino atmosphere to their doorstep by accessing the slots using their PC or their mobile devices. In this day and age where people are looking for convenience, ease and hassle free experiences, particularly with leisure activities, live slots would seem to tick a lot of boxes.
Kresimir Spajic, Senior VP of Online Gaming and Sports Betting at Hard Rock International, said "We are excited to introduce an entirely new way to play floor favorites without being there. With Live Slots, you can control real, physical slot machines located at Hard Rock Atlantic City from anywhere in New Jersey using your PC, Mac, tablet or mobile device. It is a first-of-its-kind experience unavailable anywhere else on the planet."
In the Live Slots section of HardRockCasino.com, players will see a row of real slot machines, as if they were walking through the actual Hard Rock Atlantic City. The true-to-life experience means that players can find their lucky slot machine, win big and return to it later if the machine is not occupied. All this whilst sitting in your favorite armchair, with your favorite drink on the side and in the warmth and comfort of your own castle.
"We are thrilled to present ground-breaking and innovative technology as real-money, online gaming continues to evolve in New Jersey," said Joe Lupo, President of Hard Rock Hotel & Casino Atlantic City. Mr Lupo also went into detail about how this will work "Similarly, to Live Table Games Dealers, Live Slots enables our players to have one seamless experience to earn Wild Card Rewards including hotel rooms, entertainment and dining at Hard Rock Atlantic City. Bridging the gap to provide a 'Live' experience to our online consumers is something we are not only excited for, but very proud to be the first in the world."
It certainly looks like a real game changer (no pun intended) and we can't wait to give it a try!
Come and follow us over on Twitter @Gamble_usa for more legal sports betting news across the US.
Relevant news