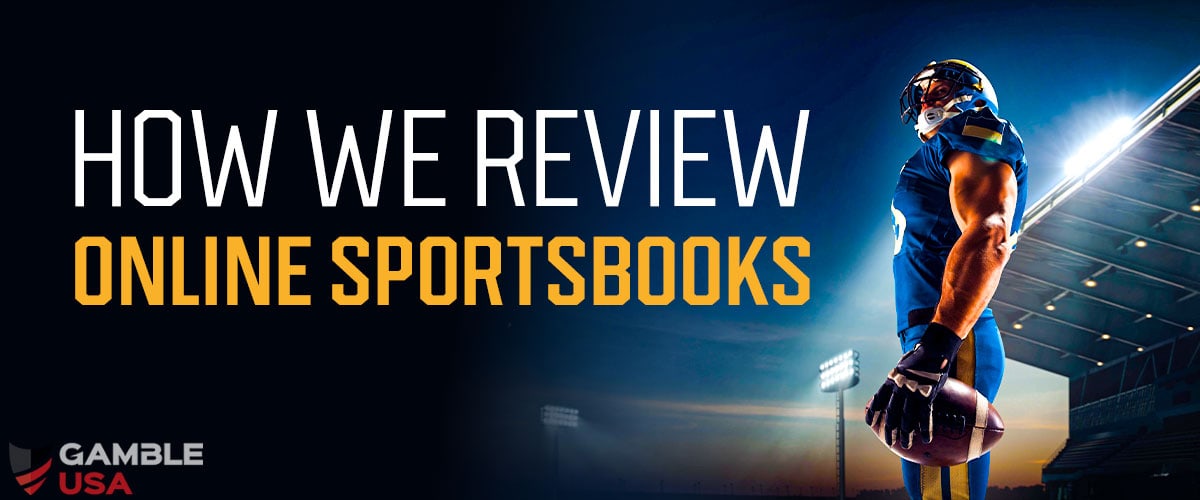 The US online sportsbook market is seeing unprecedented growth – both in terms of states that have legalized sports betting and the number of sportsbooks. We understand that in the vast and ever-evolving world of online sports betting, finding a trustworthy and reliable sportsbook is crucial. That's why at Gamble-USA, building trust with our readers is our top priority.
Transparency is the foundation of trust, and we swear by it. We want you to know exactly how we arrive at our recommendations, and that's why we're here to walk you through our rigorous rating process. Our sportsbook reviewing process is led by a team of experts with a deep passion for the sports betting industry. We're not just writers; we're real sports betting enthusiasts who have spent years navigating, monitoring, and experiencing this thrilling landscape first-hand.
Our vast experience allows us to provide you with insights that go beyond the surface.
Our Approach
One key aspect of our process that sets us apart is that we personally test each sports betting site. We don't rely solely on secondhand information or surface-level analysis. We check the user experience at all online sports betting sites firsthand and even though our content may contain links to products from licensed and legal US operators that we have partnered with, we adhere to the strictest editorial integrity.
All the sportsbook reviews you may find on Gamble-USA are completely unbiased, and we believe that our commitment to objectivity and honesty is helping our readers make informed decisions about which sportsbook they should register at.
Our rating criteria covers various aspects, including licensing, website and mobile app usability and interface, banking options, software quality, odds competitiveness, bonus offerings, and customer support – all foundational elements that contribute to your overall experience at a sportsbook.
Online Sportsbook Review Criteria
When evaluating online sports betting sites, we focus on a comprehensive and well-thought-out set of criteria to provide sports bettors with accurate and unbiased reviews. These are some of the key aspects that we consider when we review sportsbooks:
Licensing & Legality
The first criterion our expert team examines is the sportsbook's license. Let's set something clear: there's no place for unlicensed sportsbooks on our site. We only recommend legal sports betting sites on Gamble-USA, and if an operator has lost its license in a certain state, we remove it from our site.
Having a valid license issued by the respective governing agency in a given state is the foundational element that establishes a sportsbook's legitimacy and trustworthiness. We delve deep into the licensing details to ensure that the operator is operating legally and ethically.
Banking & Security
The safety and security of money transactions are of utmost importance to any sports bettor. That's why we thoroughly examine all the payment methods offered by online betting sites. We're looking for a variety of payment options for both withdrawals and deposits, and we also pay close attention to the processing times, fees, and deposit and withdrawal limits.
We also check if the operator follows the latest safety and security standards, employs an encryption technology such as SSL, and has its software regularly audited and tested by reputable third-party testing agencies.
Software & Features
All online gambling sites, including sportsbooks and online casinos, run on a certain software. The software is the engine that 'drives' the website, so it's important to be stable, fast, and consistent. We test the software firsthand, look for any glitches or issues, place a few bets, play casino games, and look for any potential disruptions that might hinder your betting experience.
Betting Markets Availability & Coverage
The betting market coverage is another area that many sports bettors take for granted, only to be disappointed if they can't find a particular betting line or a sporting event that they want to bet on. Although we expect all the major US sports to be covered, we're examining the betting portfolio in detail to see if some niche sports and minor leagues are covered.
We're also looking into the live betting section, the different bets users can make, as well as other betting options that might be available.
Odds Competitiveness
We've been in the sports betting world long enough to disclose that one of the key reasons for choosing one sportsbook over another is the competitiveness of their odds. That's why we compare odds across various sportsbooks when performing our online sportsbook reviews to identify the ones that offer you the most competitive odds on the market.


Bonuses and Promotions
If a sports betting site was a car, the software would be the engine of the car, the user interface would be the ergonomy of the car, and the bonuses and promotions would be the heated seats. Although they're not a necessary component that the car wouldn't run without, everyone loves them!
Our team spends a lot of time checking the sportsbook's promotional page. We examine all the bonuses and dig deep into the terms and conditions to make sure that you're getting what's advertised.
User Interface and Mobile Apps
Think of the user interface as the steering wheel of a car – it's your way of navigating through the website. A well-designed and intuitive platform enhances your betting pleasure. We check all the features of the website, assess its ease of use, the design, and the compatibility with different browsers and devices.
We also check if there's a mobile app available, and download it on both iOS and Android mobile devices. If sports betting apps are not available, we check the mobile browser experience and accessibility.
Customer Support Service
You never know how important the customer support service is until you need it. If things go South, a good customer support service can make all the difference to maintain an enjoyable sports betting experience. We reach out to customer support via various channels, including live chat, email, and phone to test their responsiveness, knowledge, and the manner in which they handle various questions.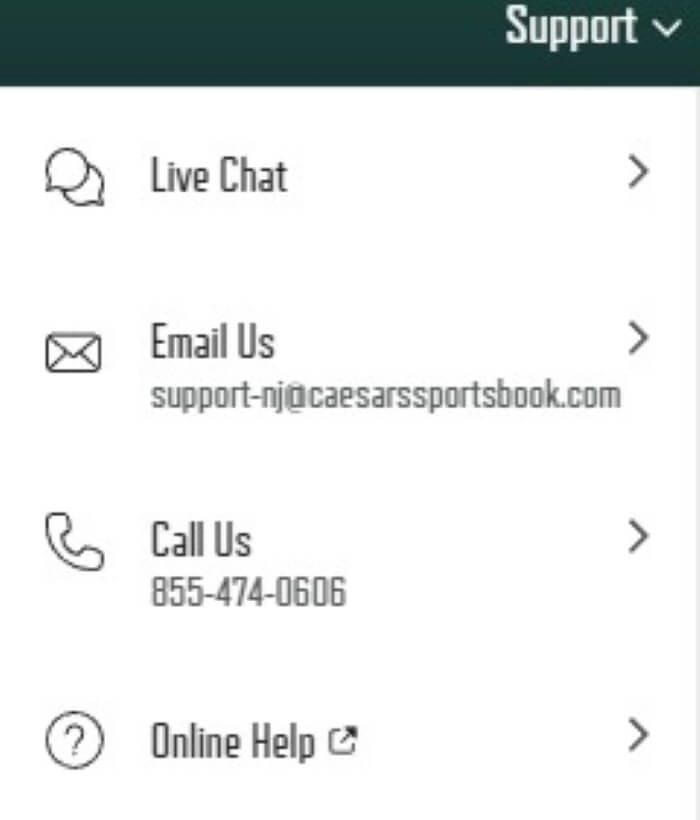 Our 10-Step Sports Betting Review Process
To maintain our transparency and unbiasedness, we designed an all-inclusive 10-step sports betting review process that covers all the aspects of a sportsbook. Our process is designed in a way that will provide our readers with the most comprehensive and accurate information possible so you'll be able to make an informed decision. This is how we review sportsbooks:
Initial research: It all starts with research. We start by researching the sportsbook and gathering information on its reputation, history, and any noteworthy incidents.
Account creation: To understand the user experience firsthand, we create accounts on the sportsbook platform, evaluating the registration process and the ease of setting up an account (including the verification process).
User interface review: The design of a sportsbook's website should be intuitive and simple to use, yet complex enough to include all the features and menus. We navigate through the website and all the different menus and examine its visual design, ease of use, and the overall user experience.
Mobile app testing: Since most sports bettors are using their mobile devices to bet online, the mobile sportsbook app is high on our priority list. We download the app on both iOS and Android devices and check the app's performance, functionality, and design. If it ticks all the boxes, we continue our review while performing all the following steps on both desktop and mobile to check the cross-platform usability.
License and security check: This is when our thorough vetting process begins. The first step involves verifying the sportsbook's licensing and regulatory compliance with the respective governing body. This helps establish the sportsbook's legitimacy. Once we can confirm it's all legit, we proceed with the next step.
Banking testing: We read the operator's terms and conditions and delve into the banking options. We check out the variety of deposit and withdrawal methods, the minimum and maximum deposit amounts, the fees, and the security measures in place to protect financial transactions. We proceed by making an initial deposit while measuring the time it takes for the money to appear in our account.
Software and betting market coverage: We open the betting market portfolio and first test the sportsbook's software, evaluating its stability and performance. Then, we check all the available betting markets, the different betting types available to users, and the live betting section to see what users can bet on.
Odds comparison: Depending on the betting market availability at the time of reviewing a sportsbook, we select a few sporting events of major leagues such as the NFL, NBA, MLB, NCAA, NHL, and such, and compare the odds for the same event across different sportsbooks. With this, we can determine how the particular sportsbook stacks up against its competitors.
Bonus evaluation: Bonuses are a major draw for many sports bettors, and most sportsbooks offer a welcome bonus for new users and several other promotions for regulars. We carefully analyze every bonus offer that's available at the time of reviewing the sportsbook, including the terms and conditions and all the hidden policies (if there are some).
Customer support: The last piece of the puzzle is the customer support team. We contact the customer service teams via various channels and pretend to have a serious issue. Then, we gauge the time it takes them to respond and the quality of assistance provided.
What's Next?
Once a sportsbook successfully passes our review process, we match it with dedicated guides that highlight its unique features and offerings. These guides may include recommendations for the best NFL betting apps, specific betting strategies, birthday and reload bonuses, and more.
Our goal is to provide you with all the information you need to maximize your betting experience and make informed decisions – and that goes for sportsbooks that fall short of our standards during the review process. If a site fails to meet our criteria, we add it to our blacklist and assign a low ranking while providing constructive feedback on the areas that need improvement.
Why You Can Trust Our Sportsbook Reviews & Ratings
To be a part of the Gamble-USA team, one has to have a genuine passion for the sports betting market and a desire to help other sports bettors make the most of their betting experience. We started this journey as sports betting enthusiasts who want to help make the US sports betting market a better place for everyone, and it has since evolved into a business rooted in a commitment to our readers.
To clarify: although we do receive compensation from users' deposits via our affiliate links through our commercial relationships with specific operators, our reviews remain unbiased and impartial. We do not accept payments to promote one operator over another, and all our sportsbook reviews and ratings are conducted with utmost objectivity and honesty.
Meet Our Sportsbook Testers & Reviewers
We take pride in our team of sportsbook testers and reviewers, which comprises a diverse group of experts who bring a wealth of knowledge and experience to our reviews. We're dedicated to bringing you the latest accurate, relevant, and unbiased information regarding US online sportsbooks, and we're passionate about what we do.
If you have any questions about our reviewing process, you'd like us to review a particular operator, or are interested in any information regarding the sports betting market in the US, please don't hesitate to reach out at info@gamble-usa.com or via our contact page.
Responsible Gambling
As thrilling, exciting, and rewarding sports betting can be, we're well aware that it must be approached with caution and responsibility – and that's why promoting responsible gambling is a core value at Gamble-USA. We encourage all our readers to use the various responsible gambling tools that are also available on our site. All the content on our site is only available for people aged 21 or older.
The sportsbooks that we recommend must prioritize player safety and promote responsible gambling practices. This includes offering various tools such as betting and deposit limits, self-exclusion and time-outs, and accessibility to responsible gambling resources.
We want our readers to enjoy the excitement of online sports betting while making sure that it remains a responsible and enjoyable pastime activity. If you or anyone you know struggles with problem gambling or feels like they need help, please call the toll-free number 1-800-gambler.