Iowa Sports Betting Handle Surges in October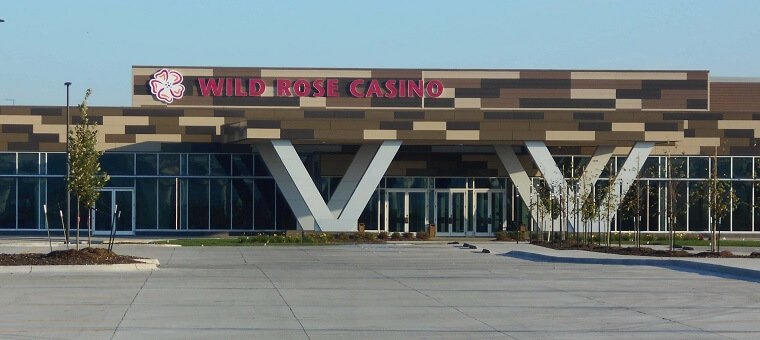 Iowa sets a new record with its October sports betting handle
Another month, another record smashed for Iowa sportsbooks. October saw the Hawkeye State post its highest total sports betting handle, mobile handle revenue generated, surpassing the total figures published in September. State regulators released the numbers on Monday, and they revealed that Iowa generated $81,902,416 in total sports betting handle, which was up 13.1% from September's $72,397,241. It is a year-on-year increase of 76.1%, after the handle in October 2019 was $40,500,431.
The numbers are more impressive when you consider that Iowa has a strict-in-person registration requirement for sports betting. However, the total figures we see at the moment are likely to jump even higher when that requirement ends on January 1, 2021.

21+. T&C Apply
21+. T&C Apply
The mobile handle from October was $56,886,207, which sets a new record, and contributed 69.5% of the total handle. Other states without an in-person registration requirement, such as New Jersey and Pennsylvania sportsbooks, have also set new national records over the last few months. However, over 90% of their wagers are made online or via mobile devices, again highlighting Iowa's potential once the requirement is removed.  It is expected that the mobile handle in Iowa will increase significantly in January.
Iowa Numbers Continue Rising
The total mobile sports betting handle in Iowa increased 13.7% from September's $50,010,623 and was up a massive 119% from the October 2019 total of $25,923,748. There are 18 casinos in Iowa that accept sports wagering, and 17 have mobile sports betting.
The total Iowa sports betting revenue for October was $9,098,995, an increase of 76.1% from September's $5,167,819, and a massive 60.8% over October 2019's total of $5,658,131.
Iowa Sportsbooks Have Positive Month
The Prairie Meadows Casino once again saw the most bets placed with $19,820,385 in total handle in October. This was an increase of 8% over $18,299,275 in September. The majority of October's handle came online, with mobile betting accounting for 92.8% of the handle.
FanDuel will be pleased with the October numbers as it saw big increases from its Worth and Diamond Jo Dubuque sportsbooks. Dubuque had $5,282,935 in total handle, a 34% increase on September's $3,933,393. Worth's total handle for October was $8,312,492, a 36% increase over September's $6,098,247.
The Wild Rose in Jefferson posted steady increases again with $8,187,998 in October, up from $6,918,601 in September. Mobile betting was the most significant contributor by far, making up 98% of October's handle.
Finally, the Riverside Casino's handle was $6,105,396 in October, up from $5,606,663 in September. Not all of the numbers in Iowa were positive. There was a slight decrease at the Isle Casino Waterloo, which posted a total handle of $6,036,351 in October, down from $6,458,241 in September. Additionally, the Ameristar Casino suffered a slight decrease in numbers, with October's total of $5,614,650 down from $5,667,710 in September.
For more casino and sports betting news across the US, follow us on twitter @Gamble_usa
Relevant news