Illinois Remote Registration Order Remains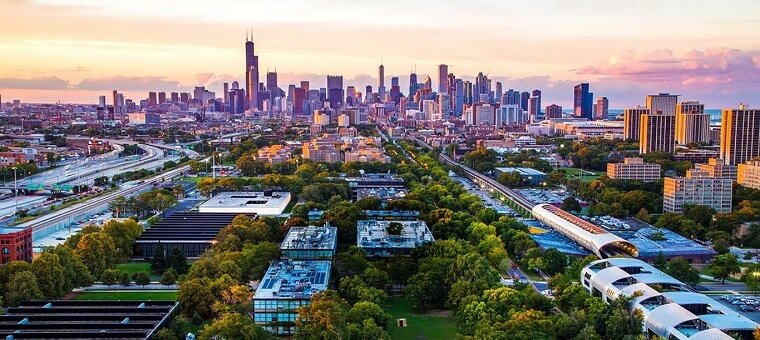 The remote registration order in Illinois has been extended till November
Upon legalizing sports betting in Illinois in June 2019, the sports betting bill dictated that in-person registration would be required. Many in the industry felt this was a counter-productive move and that Illinois would be losing out on a lot of money by enforcing this regulation. However, due to unforeseen circumstances, that worry has become irrelevant.
The Illinois sports betting industry launched on March 9, 2020, right before all casinos in the state were forced to close their doors to try and curb the spread of COVID-19. Consequently, with retail locations closed throughout the state, new sports bettors had no way of signing up for a new account.

21+. T&C Apply
21+. T&C Apply
To get around this issue, Governor JB Pritzker made the decision to remove the in-person registration requirement in June so that mobile sportsbooks could accept new customers. This worked in favor of BetRivers, who were the only mobile sports betting operator that could exploit this new rule as the executive order expired on July 26.
In August, Pritzker chose to extend the Executive Order, once again giving bettors the chance to register for an account remotely instead of visiting a retail sportsbook in-person. By the time August rolled around, both FanDuel and DraftKings were ready to introduce their platforms to the Illinois sports betting market.
The extension of the order was due to expire on September 19, but Pritzker has again decided to add a further extension last week. It has now been revealed that Executive Order 2020-41 will now be extended to November 14. Most in the industry are holding out hope that the executive order will eventually become law and remain for good; however, that would require lawmakers to change the sports betting regulations. This will be up for discussion next year as mobile sports betting numbers continue to rise in the Land of Lincoln.
August Numbers See Huge Rise
The sports betting handle numbers for Illinois were steady from March through July; however, things took a dramatic upward turn in August. As reported on gamble-illinois.com, the total sports betting handle for August was more than $138 million. That figure is more than double the numbers posted from March-July, with mobile sports betting making up the chunk of the total. Mobile sports betting accounted for 88.5% of the August handle numbers.
The first full month for mobile sports betting in Illinois was July, and the total handle for that month was $52.5 million. Although the in-person registration requirement was still for most of July, the mobile betting numbers still made up over 90% of the total number of wagers placed.
The September numbers from Illinois have yet to be revealed, but industry analysts are confident there will be another significant increase. The NFL season kicked off in September, and football draws huge betting numbers across the country.
Another reason for the rise in numbers is the number of sports betting apps now available for Illinois residents. Following the BetRivers app being the only platform available initially, FanDuel, DraftKings, William Hill, and PointsBet have all launched their mobile sportsbook apps in the state.
Come and follow us over on Twitter @Gamble_usa for more legal sports betting news across the US.
Relevant news