Illinois Fighting Illini at Ohio State Buckeyes Betting Preview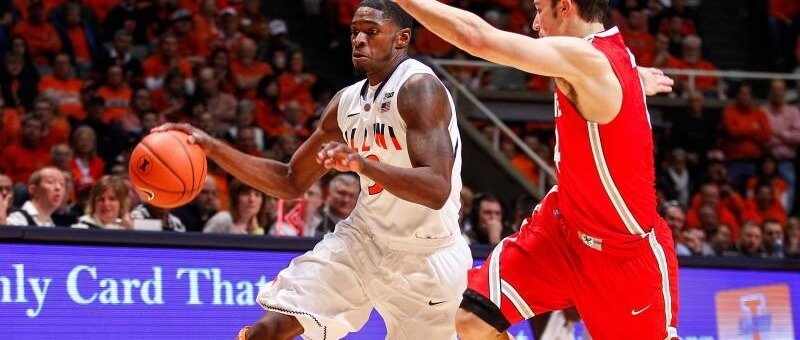 On Thursday, the Illinois Fighting Illini will be on the road to take on the Ohio State Buckeyes in a Big Ten Conference showdown. For Illinois, it's a chance to move into a four-way tie for first place in the conference with a game to play.
Both of these programs have taken a massive leap up this season, and they have managed to keep their national ranking in the final weeks of the season.
The Big Ten has been one of the best conferences this season, and there has been continued dominance by their teams over the rest of the country.
Both Illinois and Ohio State are moving their programs in the right direction and have found ways to win the toughest of games.
It is going to be a fun one, and we have all of your coverage here, so let's break it down and help you make your predictions for Thursday night.
Illinois is rebuilding its winning culture
Not too long after securing a nail-biting win over Indiana, the Illinois Fighting Illini extended head coach Brad Underwood's contract into 2026.
This shows the amount of trust they have put in this man to turn their program around, and this season he has found a way to deliver.
After a small lull near the beginning of the season, Illinois has consistently been up near the top of the Big Ten standings ever since.
Recruiting has been the most important aspect of their success. Securing two five star recruits in Ayo Dosunmu and Kofi Cockburn in back-to-back years has taken the program to the next level.
The Fighting Illini have put together one of their best stretches of the season, winning four of their last five games and adding two solid wins to their resume over Penn State and Indiana.
Dosunmu has looked like one of the best Big Ten players for this entire season, and Cockburn seems to be coming into form.
When Cockburn wants to go after it, not too many big men can handle his strength. He will be vital against Ohio State.
Buckeye nation has found a resurgence
Ohio State is now 6-2 in its last eight games, with two wins over Michigan and wins over Indiana, Rutgers and No. 9 Maryland.
If there is any time to be figuring it out, it is right now in the baby stages of March. I love how Ohio State has finally put it together and looks as tough as any team in the Big Ten.
What makes their team so great is how well they play together. No player on this roster is better than the other.
It is a group approach, and it absolutely puts the defense on their heels. Sure, players like Kaleb Wesson and Duane Washington Jr. lead the team in scoring, but you never know who is going to beat you from this team.
That is the difference between Ohio State and a lot of the other teams. They just have players who can go and get themselves a bucket.
As we inch closer and closer to the postseason, having a multitude of players that can score at any given time will be incredibly valuable.
Illinois is going to have to wall up and find ways to play their game to win.
Betting Preview
Both of these teams share similar records and similar rankings, but Ohio State draws the favorite for this game at -6.5.
This should be one of the best matchups of the week, and Illinois should come out and ready to play. Illinois has been involved in lots of close games this year, so expect the same here.
Either way, I think it is time for the Illini to get another strong road victory and solidify themselves for the postseason. Take Illinois in this game and lock in your bets.
Follow us on Twitter @Gamble_usa for more big game previews and news. Make sure to check back for more free basketball picks and previews too!
Relevant news