Illinois Sports Betting to launch for March Madness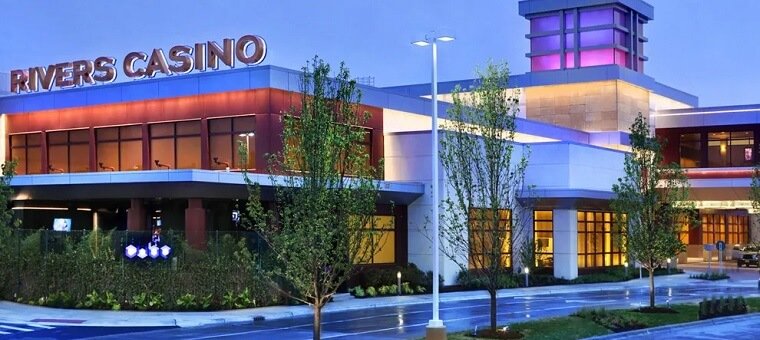 Legal Sports Betting looks like it is finally on its way to Illinois, just in time for March Madness.
The long wait for residents and visitors to the state of Illinois who want to place some bets on their favorite sports will be coming to an end soon, with sports betting set to be going live just in time one of the most popular events on the US sporting calendar; March Madness.
The basketball tournament is one of the most anticipated sporting events of the year and the hype around the tournament series has only grown with the rapid growth of sports betting in the United States, with people enjoying placing a wager on the event. Governor J.B. Pritzker's office has confirmed that residents in Illinois will now be able to get involved in the betting action. "The Governor is pleased that Illinois sportsbooks will open for business by March Madness, generating revenue to rebuild universities, hospitals, and other facilities across the state".
After a long-running saga, with legislative battles taking place to get sports betting legalized in Illinois, sports betting proponents eventually got what they want when the state finally passed sports betting law last June. Despite this bill passing, the state has been slow to put official rules and guidelines in place and approve licenses to operate sportsbooks. This has been compounded by two border states, Iowa and Indiana, have been much quicker than Illinois out of the blocks and are currently open to sports bettors.
The Illinois Gaming Board (IGB) issued the first three sports betting licenses in January. Those who received them are Rivers Casino in Des Plaines, the Argosy Casino in Alton, and Grand Victoria Casino. As these are now licensed operators, they can offer retail and online sports betting services to the Illinois residents.
Illinois Schools Banned
It was initially hoped that everything would be up and running ahead of this year's Super Bowl. This did not pan out however and the governor and sports betting operators saw this as a massive missed opportunity. With this recent news, it is clear they are not willing to let March Madness also sail on by. It must be noted, however, that should any teams from the state of Illinois be playing this March, you won't be able to place a wager on their games. Part of the sports betting law in Illinois prohibits bettors from wagering on collegiate teams in the state. Furthermore, sports betting operators will not be allowed to offer odds or betting lines on minor league teams or even high school events.
Huge Revenue Projections
It is widely reported that one of the main reasons that Illinois has taken the decision to pass sports betting is due to the potentially huge benefit it would bring to its economy. The gross gaming revenue from sports will be taxed at 25%, which is a considerable number. This has led to Illinois lawmakers placing hope on the sports betting market bringing plenty of money into the state's coffers. In fact, financial experts have estimated that the annual handle from the activity could be as high as $5.3 billion by 2023. That would be a massive figure especially when you consider sates that have already been active for a good amount of time in the industry have achieved that figure.
There has been no official launch date set in stone as of yet, with the first game of the men's NCAA basketball tournament scheduled for Tuesday, March 17.
Come and follow us over on Twitter @Gamble_usa for more legal sports betting news across the US.
Relevant news