Indiana Betting Handle up Again in January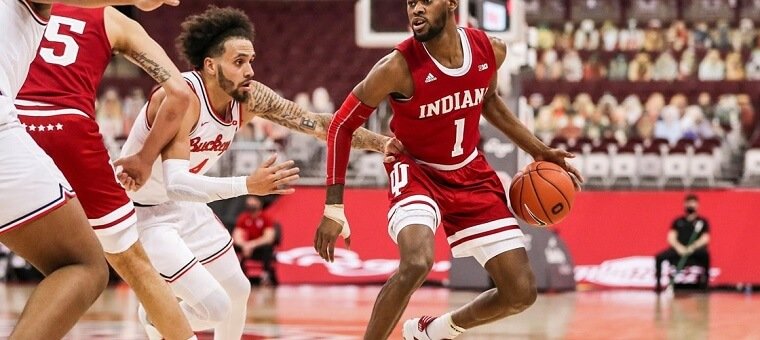 Indiana sports betting handle posted a new record to kick off the year
Indiana has posted another new state record for sports wagering handle. The total handle for January 2021 was $348.2 million, with most activity stemming from online betting. January was the fifth consecutive month that the Indiana sports betting handle posted a new record. The main drivers for the increased betting activity were the NBA and college basketball seasons coming to the crunch and the NFL Playoffs starting.
The January handle for the Hoosier State surpassed the old record set the previous month of $313.1 million. Thus, January saw an increase of 11.2%. Regarding a year-on-year comparison, the increase was 103.9% from $170.8 million.

21+. T&C Apply
21+. T&C Apply
Breaking Down the Numbers
Breaking down the impressive January total, of the final figures of $348.2 million, 87% was done online ($303.1 million). The January 2021 handle was a 12.6% increase from the previous month, which came in at $269.2 million and a year-on-year jump of 145.7%. All of these figures were released by the Indiana Gaming Commission last week.
Indiana collected $2.78 million in taxes from January's wagering action. This is an increase of 20.7% from December 2020 and up 128.1% from January 2020. The final figure in terms of tax money collected from gaming in Indiana for January was $49.6 million. To break that figure down further, the supplemental tax was $.3.3 million; the wagering tax was $43.5 million in addition to the sports wagering tax.
Regarding revenue, the January taxable gross revenue for sports wagering was $29.3 million. This is an increase of 20.7% from December's AGR of $24.3 million and a jump of 28.1% from January 2020. The revenue numbers from January show a hold of approximately 8.4%.
The total win for all Indiana casinos, including slots and table games, was $167.6 million. This was up 10.8% from December's total of $151.2 million. Taxable AGR for gaming was $156.8, which increased 12.7% from December's $139.1 million.
Basketball Drives Numbers
Indiana has a reputation as a basketball-loving state, and the January handle numbers certainly confirm that. The sport attracted the most handle, coming in at $133.3 million. The second category in handle with $86.1 million was parlay bets. Next up was Football, with both NFL and College combining for $77.6 million. The rest of the handle was made up of 'other' ($50.3 million) and baseball ($56,797).
Home team favorite the Indianapolis Colts exited the playoffs on Jan. 9 with a 27-24 loss to the Buffalo Bills in the Wild Card Round. However, February's betting numbers should also be positive as they will account for Super Bowl wagering, which was up significantly in the U.S. over last year.
Basketball should continue to see healthy numbers as March Madness approaches. Last month, the NCAA announced that the entire Division I men's basketball tournament would be staged in Indiana.
Leading Sportsbooks in Indiana
The leading operators in Indiana for January remained DraftKings and FanDuel. DraftKings, which has a partnership with Ameristar Casino, and took in $122.6 million in total handle in January. This was up from $112.7 million in December handle. FanDuel has an agreement with Blue Chip Casino and posted numbers in January of $89.2 million, a jump of than $10 million from December's total.
BetMGM, in conjunction with Belterra Casino, had a January handle of $52.4 million. Other notable figures included PointsBet with $13.5 million and BetRivers with $9 million in handle for January.
For more legal casino and sports betting news across the US, follow us on twitter @Gamble_usa for the latest news and offers.
Relevant news