Increased Hopes for Legal Sports in Texas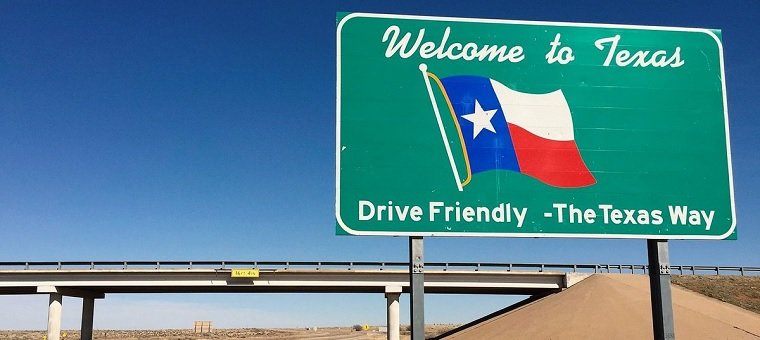 Legal sports betting could finally become a reality in Texas.
There is an emerging report of ongoing discussions around the potential of the legalization of online sports betting this year in the state of Texas. If this is to happen, professional sports teams are likely to play a crucial role in the industry getting off the ground. There are reports by numerous sources that indicate the Governor's office of Texas has been in extended talks with regulators and lobbyists in some states regarding advice on how to legalize sports betting. One of these states includes New Jersey, which has successfully implemented a booming sports betting market.
Bill Pascrell III, a lobbyist with Princeton Public Affairs, has been quoted stating, "something is going to happen in Texas." He went on to explain that nothing has been set in stone yet, and the lack of a gaming culture is complicating matters. However, the legislature and the Governor of Texas are keen to bring sports betting to the Lone Star State.

21+. T&C Apply
21+. T&C Apply
Legal sports betting in Texas has received some strong support. Professional team owners such as Jerry Jones (Dallas Cowboys), Tilman Fertitta (Houston Rockets), and Mark Cuban (Dallas Mavericks) have thrown their considerable weight behind the possibility of legal sports wagering.
What Would Legal Sports Betting in Texas Look Like?
There could be potentially 14 to 20 licenses available for professional sports teams in the state, in addition to a couple of Texas horse tracks. The pro teams would be responsible for selling access to bookmaking partners, which is a different approach to New Jersey, where licenses are given to casinos.
The draft bill currently being written will require a sponsor before it can reach the legislative floor. This could happen in a matter of weeks as the Texas legislative session begins. Traditionally, Texas is a very conservative state and has been anti-gambling in any form in the past. For the gambling laws to change in Texas, there will need to be a constitutional amendment.
Sports betting is back on the table in Texas because, like many other states, it faces a significant budget deficit caused by the covid-19 pandemic. With support from big names such as Jerry Jones, the decision could be a lot more straightforward as Jones has links to sports gambling. Jones has a stake in well-known operators like DraftKings sportsbook, so he understands the concept of online betting.
Roadblocks Ahead
There is massive potential for a legal sports betting industry in Texas. The state is the 13th wealthiest state in the US in terms of GDP per capita and the second-most populous state. Illinois only legalized sports betting last year and is already the fourth-largest US betting market. Texas is double the size of Illinois and just as wealthy, so the opportunity to have a vast and booming betting market in the Lone Star State is evident.
However, there are some bumps on the road to legalization. Some of the people opposed to legal sports betting are the colleges and Oklahoma tribes, who currently attract bettors from their neighbor.
Last year, the late Sheldon Adelson supported the Republicans retaining power over the Texas House by donating $4.5 million before he passed away.
Bill Pascrell has stated there are currently obstacles in the way before the implementation of sports betting in Texas. However, the fact discussions are ongoing in an encouraging sign.
For more legal casino and sports betting news across the US, follow us on twitter @Gamble_usa for the latest news and offers.
Relevant news