Indiana Legal Sports Betting Is Imminent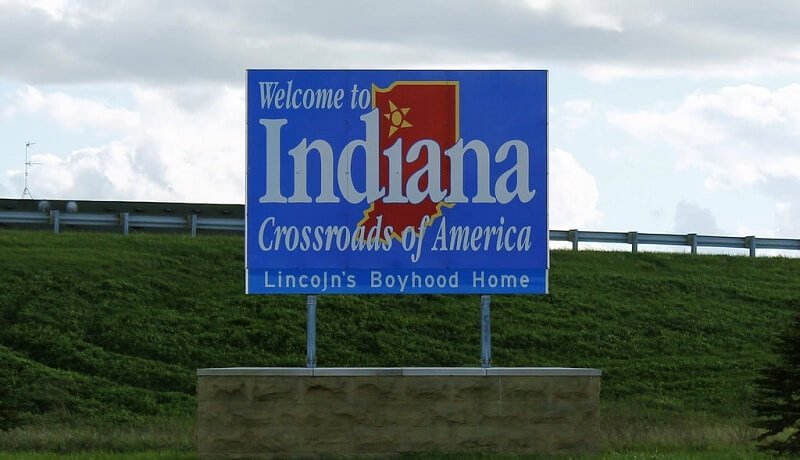 Hot on the heels of fellow Midwestern state Iowa, the gates of legal online sports betting are set to be opened in Indiana, with a start date as early as September 1 looking the best case scenario – at least for retail.
That could be very timely for the sportsbooks concerned with Notre Dame beginning their 2019 football season on September 2 with a visit to the University of Louis Cardinals. Just three days later, the juggernaut that is Pro-Football kicks off with the Chicago Bears hosting the Green Bay Packers in the Thursday night game.
Under the new legislation, anyone aged 21 or over will be allowed to place bets on international, professional, and collegiate sports by person-to-person at any of the 13 state casinos, thanks to a temporary sports wagering license handed out by the Indiana Gaming Commission (IGC).
Subject to them complying with regulations, the 'lucky 13' casinos can offer wagering on 19 sports, including baseball, basketball, hockey, golf, tennis, boxing, and football of course. In turn they will hope to tempt bettors from across state lines in Michigan, Ohio and Kentucky, where sports betting is still outlawed.
Online fantasy sports vendors that are allowed to operate in Indiana include DraftKings, FanDuel, FantasyDraft and Yahoo Fantasy Sports.
The former has recently signed a deal with Penn National Gaming, giving them access to three properties in the state, while their agreement with UK-based software provider Kambi, a leader in the field, appears to be another sharp bet for the Boston-based company.
The law authorizing sports betting in Indiana was signed on May 8 by Governor Eric Holcomb, who recognized the need for the state to stay competitive in what is a fast-growing industry, especially with competition from surrounding states Iowa (where legalized online sports betting launches on August 15), Illinois and Tennessee.
In a prepaid statement, he said: "By modernizing our laws, this legislation will spur positive economic growth for our state and for an industry that employs over 11,000 Hoosiers," he said. "Additionally, it will bring in new revenue and create hundreds of new jobs, both permanent and in construction."
He's certainly on the money there given that sports betting alone is expected to generate $56.2m this year, according to gaming research firm Eilers & Krejcik Gaming, with $26.1m of that figure coming from mobile wagering.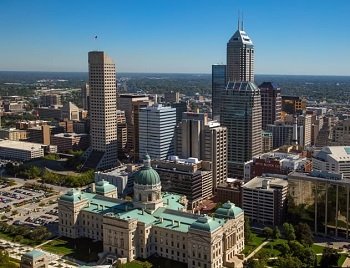 The firm also estimates that the state will collect in the region of $10m to $15m in tax revenues in the first year, based on the proposed 9.5% tax on winnings. For the record, all vendors must pay an initial $100,000 fee for their license, with a further $50,000 in annual renewal payments thereafter.
But those sort of revenue figures might prove to be optimistic given that mobile sports betting is far from race-ready at the time of writing, with the timing of the launch firmly in the hands of the individual casinos.
Sara Gonzo Tait, executive director of the IGC, said earlier this month: "The timing of the launch is going to be dictated by the operators getting us the info we need to review and approve for launch."
Tait also said. "At this point, it's too early to tell when that will be. There's a checklist of items that need to be done before launch, and the timing is dictated on the operators getting us that required information." We take that to mean that internal controls and geo-location requirements need to met prior to launch.
The key date in proceedings is set for August 28 when the current draft emergency rules will be finalised at a meeting of the IGC. Depending on the outcome, Hoosiers could be betting at physical sportsbooks in casinos as early as September 1, with the infrastructure already in place, but mobile betting is clearly going to take a little while longer.
By our reckoning a good under/over for it to begin is mid-October. And it'll be worth the wait as everything can then be done online or through apps – watch this space!
Relevant news