Indiana Sports Betting – Your Questions Answered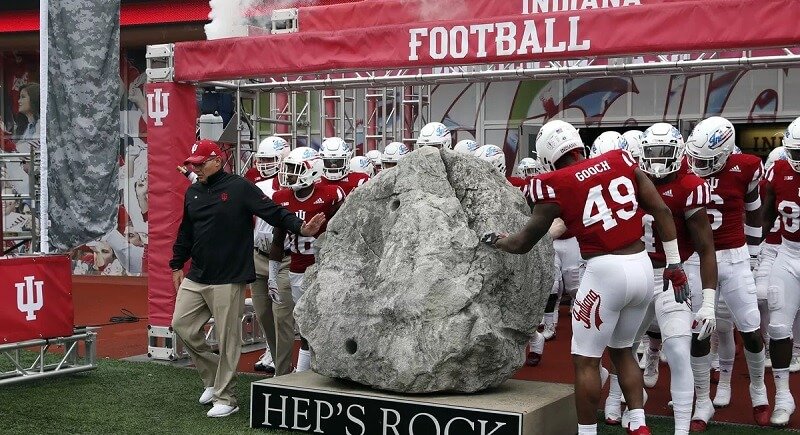 The commencement of legal online sports betting is imminent in Indiana. Indeed, it could start as early as September 1 – pending required regulatory approvals.
That's great news for all sports bettors in the Hoosier state who will have one eye very much on the opening skirmishes of the new football season.
Notre Dame kick off their campaign with a visit to the University of Louis Cardinals on September 2, while the Indianapolis Colts face the Chargers in LA on September 8.
Even Bears fans in Chicago will be able to drive the short distance to bet on their team in time for the September 5 opener against arch rivals the Green Bay Packers.
Iowa won the race to be the first Midwest state to begin sports betting – going live on August 15 – thanks to an aggressive timeline, with just 94 days between the signing of a sports betting bill and launch day.
That was impressive in the post-PASPA era, which has seen a good number of states legalize sports betting only for the process to stall.
The situation for Indiana sports betting became complicated when Sen. Ben Smaltz stripped mobile wagering from the initial bill process. Thankfully, legislative efforts were able to add that back in at the last possible moment.
So it's all systems go now, providing those tedious requirements get signed off, and it's a case of ready your bets, all sports fans in the Hoosier State. No longer will you have to resort to shady black-market books.
But where can I place my bets? – you may well be asking
There are 14 casino properties that could potentially have sports betting facilities:
Ameristar
Belterra Casino
Blue Chip Casino
French Lick Resort Casino
Hollywood Casino Lawrenceburg
Hoosier Park
Horseshoe Southern Indiana
Horseshoe Casino
Indiana Grand Casino
Majestic Star
Majestic Star II
Rising Star Casino Resort
Tropicana Evansville
Four Winds South Bend (Native American)
Pending approval, each of these casinos/racinos will be authorized to serve as the umbrella for three online "skins" each. That's another win for Indiana gamblers as they will have plenty of choice as to where to place their bets in what is going to be a highly competitive market place. This in turn is likely to ensure favorable odds as books will be competing against each other for your hard-earned cash.
What can I bet on?
Pretty much anything you like, including international sports, and this is far from a comprehensive list:
Football
College football
Boxing
Hockey
Baseball
Tennis
Basketball
College basketball
Golf
UFC/MMA
Soccer
Cycling
Rugby
The NCAA, which has its base in Indiana and is no fan of sports betting, failed to block gambling on its events.
What kind of bets can be placed?
You only have to look at the sportsbooks currently operating in the likes of New Jersey and Pennsylvania, to get a good idea of what will be available. The simple answer is 'all types of bets' and certainly the following:
Moneyline
Parlays
Futures
Over-unders
Teasers
Point spread
In-play bets
Can I bet on Indiana sports teams?
There's nothing in the law to say you can't, so it's a 'yes' to the following teams:
Indiana Pacers (NBA)
Indiana Fever (WNBA)
Indianapolis Colts (NFL)
Indiana University (NCAA)
Notre Dame University (NCAA)
Butler (NCAA)
Purdue University (NCAA)
Anything I can't wager on?
Unfortunately, for now at least, in-play betting on NCAA sports is prohibited. As is betting on E-sports and games involving amateur athletes under the age of 18.
Do I have to be an Indiana resident?
No, visitors to the state can bet too. In New Jersey, for example, players from neighboring states regularly cross into NJ to place bets. The reason being sportsbook operators use geo-locating software to pinpoint the location of each player. Clever stuff.
How old do I need to be to place bets legally?
As long as you're 21 years of age or over, and can prove it when signing up, you can bet to your heart's content.
Will online and mobile betting be offered?
Not from launch, unfortunately. It will be retail first with mobile following later, probably late September or October. We're happy to wait a while longer as mobile bettors won't have to first register person-to-person – like you do in Iowa currently – as the law allows everything to be done online via web browsers and apps.
Are online casinos and poker sites being made legal too?
Absolutely not. Indiana's 2019 gambling bill legalized online sports betting only.
Is all this good for the state?
We think so as while regulators set a fairly modest tax rate of 9.5% on operators – it's as high as 36% in Pennsylvania – this will go to the General Fund.
Hopefully, that's answered all your questions for now – watch this space for more news.
If you do need to ask us anything, hit us up on Twitter or get in touch
Relevant news