Indiana turns to Casino Gaming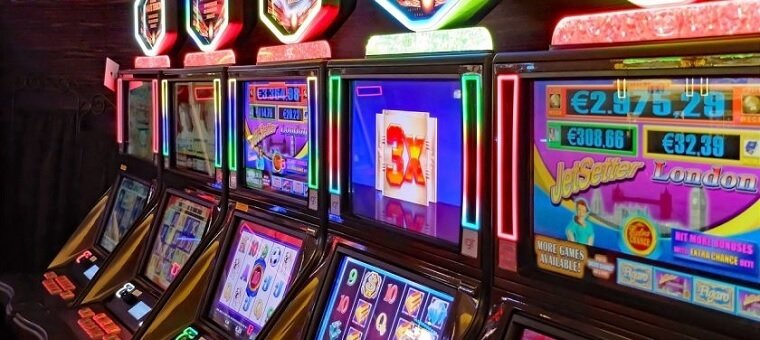 Indiana Senator looks to introduce 2021 Online Casino Bill
Along with several other states that offer iGaming options, Indiana has seen a boost in revenue due to online sports betting. The state posted $6.6 million in revenue for July before exceeding that number in August, with total revenues of $9.8 million. With the IN sports betting industry already established in Indiana and everything in place, Sen. Jon Ford has stated he believes he addition of online casino gaming could provide a valuable additional revenue stream for the Hoosier State.
Ford is currently working on details for an online casino bill that he plans to put forward in 2021. Ford has said that the success of sports wagering in the state has proven "that we can implement a safe and friendly environment for online gaming." He went on to add that the successful rollout of sports betting shows the potential that Indiana has.

21+. T&C Apply
21+. T&C Apply
The timeframe for when the session could take place has not been revealed. The Indiana legislature hasn't met since March because of the pandemic. Since then, Ford has used the time to iron out the final details of the bill, working in conjunction with legislature services and colleagues to get it prepared. He has confirmed that the bill's education aspect still needs work but would be done before the end of the year.
Al 13 casinos or racinos in Indiana will have the opportunity to apply for a license with the Indiana Gaming Commission. Sports bettors in Indiana currently have plenty of options to choose from with mobile apps, including BetRivers, BetAmerica, BetMGM, DraftKings, FanDuel, Caesars, UniBet, PointsBet, and TheScore Bet available.
More Gaming options available in the Midwest
The primary reason that online casino gaming is being discussed in Indiana is that due to the pandemic, brick-and-mortar casinos can only operate at 50% capacity. The addition of online gaming would see valuable extra income. Additionally, the competition in the Midwest is another reason Indiana is turning to online casino gaming.
Michigan is on course to launch its iGaming platform in November, while Iowa and Illinois are also exploring the possibility of introducing online casino gaming systems. Ford stated that "being competitive in the Midwest marketplace was a factor." He also added that COVID-19 had played a significant role due to the effect it has had on casinos in the state.
According to Ford, there are two significant obstacles to overcome to get a casino gaming bill approved in Indiana. The first is trying to convince those who feel online gaming will hurt physical casinos. The second is the danger that people become more addicted with gambling available to them at their fingertips.
Indiana hopes to follow other successful states
Other states, such as New Jersey, have managed to soften the economic blow of Coronavirus. When land-based casinos were ordered to close in March, New Jersey recorded profits of more than $85 million in online casino and online poker revenue. Ford believes Indiana can enjoy similar success from online gaming to that of New Jersey, saying, "I think it could be a good 25% of our overall gaming revenue."
To reassure those who fear people could become addicted to online gambling, Ford stressed that accounts could be monitored online, and there are opt-out features available to guard against addiction.
Follow us on Twitter @Gamble_usa to stay up to date on the latest legal casino and sports betting news across the US.
Relevant news