Iowa Betting Handle Increases June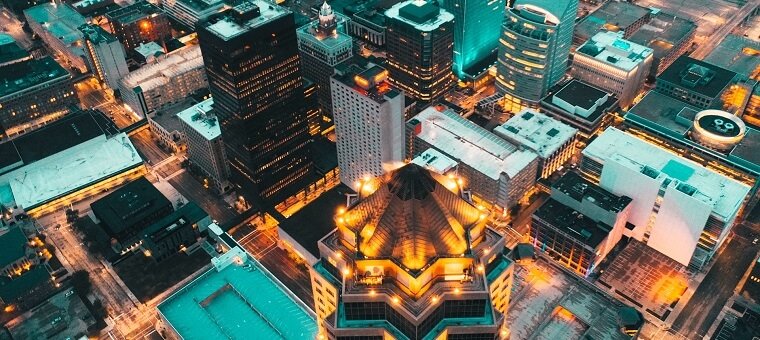 Numbers are in and they show the sports betting handle in Iowa has seen a big increase for June
The sports betting handle in Iowa has shown a significant increase for June, jumping by a total of $5.7 million, which equates to 82.2% in total. The total sports betting handle in the Hawkeye State for June was $12,711,201 sports returned to action, and casinos across the state (and country) opened up their doors. These figures show initial green shoots of recovery from the crash caused by the Coronavirus pandemic. The total sports betting revenue for June was $620,740, which works out as a 23.9% increase over May's $501,062. The mobile sports betting handle was $11,581,727, a 66% increase from the $6,976,617 total posted for May.
The hold rate, which is the percentage of handle captured as revenue, was a relatively small 4.88%; however, there was a substantial overall increase in betting action, which is a positive sign as Iowa starts to recover from COVID-19.

21+. T&C Apply
21+. T&C Apply
While the June numbers are a step in the right direction, they are still down for what would be considered a 'usual' month. In February, Iowa had a sports betting handle of around $57 million. Numbers then took a significant downturn has the sporting world ground to a halt. However, the increase coincided with the return of some sports, with the UFC and NASCAR having regular events in May.
In June, the PGA Tour resumed, and casinos started to re-open their doors, meaning Iowa bettors had far more betting options available. Of course, we await the return of major sports leagues such as the MLB, the NHL, and NBA, who are holding training camps as they bid to restart their respective seasons.
Iowa Casinos Reopen
There is a total of 19 commercial casinos in Iowa, with all but one offering sports betting options and 13 offering mobile betting. The majority of these casinos opened their doors on June 1, with the rest following shortly after.
The majority of the action came from the Wild Rose Jefferson Casino and Prairie Meadows Casino. Both of these properties posted a $6.9 million June holder, with combined revenue of $354,000. The Wild Rose has a partnership with giant sports operator DraftKings, while Prairie Meadows is partnered with William Hill.
In-Person Registration Still a Requirement
Bettors in Iowa, Nevada, Illinois, and Rhode Island are still required to register for a sports betting account in-person. Anyone who wishes to open an account must do so at a casino. In Iowa, this law will remain in effect until Jan 1, 2021.
However, Illinois and Rhode Island are attempting to remove this requirement. In Illinois, Gov. J.B. Pritzker issued an executive order on June 4 that allowed those wishing to place wagers on their mobile to register online. Rhode Island has now put forward a similar bill that would remove the need for people to register in-person for mobile sports wagering at either of the state's two casinos. It remains unlikely that sports betting revenues will reach the heights they did before Coronavirus took hold. However, removing the need to register in-person could boost a sports betting and casino market that has been devastated by recent events.
For more casino and sports betting news across the US, follow us on twitter @Gamble_usa
Relevant news