Iowa posts record sports betting handle of $210.4 Million in September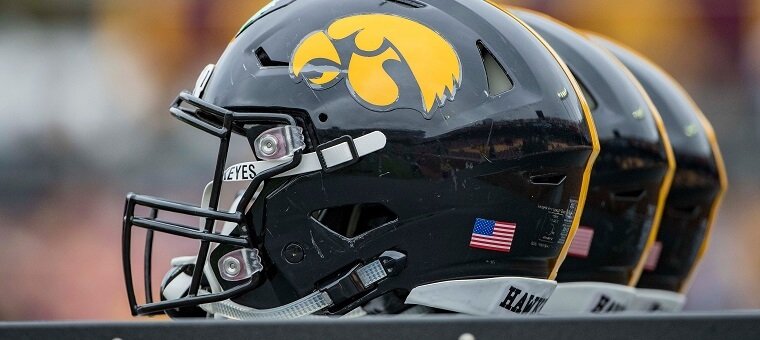 Iowa Posts Record Monthly Betting Handle of $210.4 Million
September proved to be a very fruitful month for betting numbers in Iowa. According to a report released by the Iowa Racing and Gaming Commission, the Hawkeye State posted an all-time high handle of $210.4 million, an increase of 94.1% from August's $108.4 million. Additionally, this new record was also 190.7% better than September 2020's total of $72.4 million.
Iowa's impressive September numbers can be attributed to the impact of NFL betting and college football betting returning. The NFL regular season began on September 9 when defending Super Bowl champions, the Tampa Bay Buccaneers, defeated the Dallas Cowboys 31-29. College football kicked off in late August and has had weekly games since.
Online betting made up most of the handle, with mobile apps in Iowa accounting for $186.5 million in bets, a jump of 94.2% from August's $96.1 million and a year-on-year increase of 273% from September 2020s $50 million.

21+. T&C Apply
21+. T&C Apply
All 18 casinos in Iowa accept retail bets and also feature online sports wagering. Casio Queen in Marquette is the newest casino to enter the Iowa sports betting market after agreeing to a deal with Fubo Gaming in August.
The record handle in September did not translate to revenue. In September, the sports betting revenue was $5.7 million, down 13.5% from August's $6.6 million. Iowa received $512,951 in sports betting taxes, up 5.4% from August's $486,608.
Isle Casino sets the Benchmark
Isle Casino in Waterloo posted the highest September handle out of the Iowa casinos. The casino recorded a sports betting handle of $33.6 million. This was nearly double the $18.3 million handle it had in August. Isle Casino has a gaming partnership with Caesars Sportsbook.
The second highest in the betting handle league table was Diamond Jo Dubuque, taking in $27.9 million in bets. Diamond Jo Dubuque has a partnership with FanDuel Sportsbook.
Wild Rose in Jefferson was just behind in third with an overall handle of $27.8 million. Wild Rose has a partnership with market-leading betting operator DraftKings.
Want to stay up to date on the latest legal sports betting news across the US? Then come and follow us over on Twitter @Gamble_usa.
Relevant news