Iowa Sets Record Sports Betting Handle in March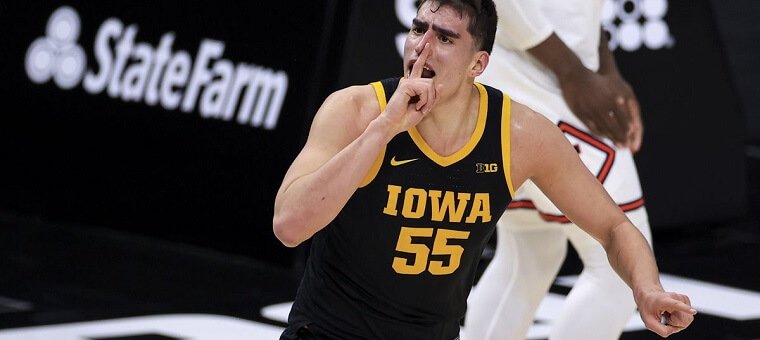 Iowa Sports betting handle surpassed $150m in March to set a new state record.
With February being a short month and the NFL season coming to a conclusion, sports betting revenue suffered a dip. However, Iowa sportsbooks rebounded in March to set sports betting handle and revenue records. The total sports betting handle in the Hawkeye State for March was revealed as $161.4 million, a rise of 2.4% from February's total of $143.6 million. This is a large increase of 724.6% from March 2020s $19.6 million. All figures were released by the Iowa Racing and Gaming Commission.
The previous record for handle in Iowa was posted in January, with $149.5 million setting the new benchmark following in-person registration at Iowa's casinos ending on January 1. The total sports betting revenue in March was $13.5 million, a 74.5% increase from February's $7.7 million. This was a year-on-year increase of 946.8% from the $1.2 million posted in March 2020. That was the month when casinos began closing down across the country due to the COVID-19 pandemic.

21+. T&C Apply
21+. T&C Apply
The record figures in March can be attributed to the March Madness NCAA tournament. The 2021 version of the college basketball tournament was the first in which customers in Iowa could legally wager. Last year's tournament was canceled due to coronavirus restrictions.
Sportsbooks benefited massively from any Iowa residents who decided to back the Hawkeyes. Iowa didn't cover in its first-round win over Grand Canyon and, despite heading into the game against Oregon as favorites, were comfortably beaten.
Breaking Down the Numbers
Iowa also posted a record online sports betting handle with $139.4 million, an increase of 11.3% from February's $125.2 million. Additionally, this was a year-on-year increase of 946.8% from March 2020s $13.3 million.
All of Iowa's 18 casinos that allow sports bets now have mobile sports wagering. Ameristar II introduced this in February to become the last of Iowa's casinos to add mobile sports betting. In March, Iowa made $908,011 in state tax, which was a substantial increase from the $520,444 in February.
The Path Ahead for Iowa Sports Betting
It is not clear how the sports betting industry will fare going forward in Iowa with no NFL or college basketball. However, there are still sports out there that will draw interest from bettors. The Masters got underway this week and is one of the most significant events of the year, while the MLB season is also well underway.
There are encouraging signs for 2021 in Iowa already. BettHouse, a tech start-up company based in Las Vegas, is expected to go live in Iowa this month. Additionally, the company stated it intends to expand to four states by the end of this year but did not name the new states.
Casinos in the Hawkeye State can now add a third sports betting skin following a rule change approved by the state's Administrative Rules Review Committee.
Want to stay up to date on the latest legal sports betting news across the US? Then come and follow us over on Twitter @Gamble_usa.
Relevant news