Iowa Sports Betting: Strong start for both retail and mobile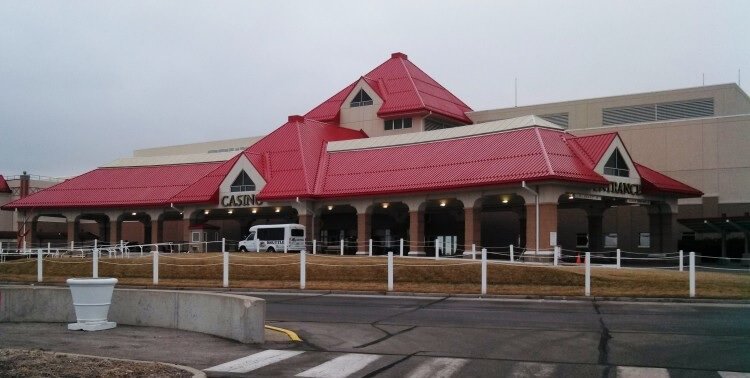 Sports betting in Iowa has made a strong start according to figures released by the Iowa Racing and Gaming Commission (IRGC).
Bettors wagered more than $8.5 million through the 17 days of action in August, which yielded a win of almost $2.2 million for the sportsbooks and nearly $146,000 in tax revenue. The state taxes proceeds at 6.75% – the same operator-friendly rate as Nevada.
Here are the exact figures for August:
Handle: $8,576,246
Revenue: $2,161,688
Tax: $145,914
Those figures are impressive when you consider the first sports bets in Iowa weren't placed until August 15, after a very fast launch,  and that only 13 of the state's licensed casinos had their sportsbooks open for business.
FanDuel Sportsbook only opened on September 4 at the Diamond Jo Casino near the Wisconsin state line, while DraftKings have yet to get started at the three Wild Rose Entertainment casinos they are partnered with in Clinton, Emmetsburg, and Jefferson.
Both those DFS giants will provide both mobile and online sportsbooks for their locations.
They are currently working with our staff on tidying up various regulatory requirements, said IRGC Administrator Brian Ohorilko this week. "I believe they are close, but I don't have a good handle on how close they are to launching."
Iowa casinos reaping the benefits
It's no surprise the biggest totals were produced by the casinos that opened on day one (August 15), with the Prairie Meadows Racetrack and Casino in Altoona, a Des Moines suburb, leading the way. It posted a handle of $3,411,885, net revenue of $532,771 and $35,962 in taxes for the state.
A clear second was the Ameristar II in Council Bluffs, located just across the Missouri River from Omaha, Neb., with handle and revenue figures of nearly $1.4 million and $481,000.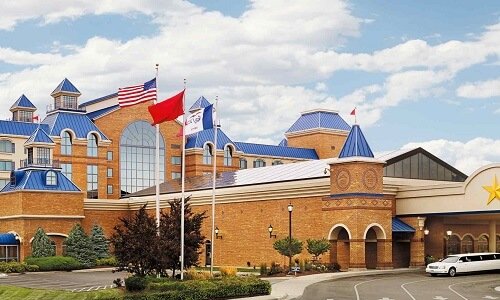 The importance of online betting
Iowa didn't just launch retail sportsbooks last month, seven of its casinos opened IA online sportsbooks as well. Indeed the Hawkeye State was the first in the U.S. to launch mobile sports betting alongside retail from day one.
And the former has quickly grabbed a significant foothold in the market, with the two companies operating online sportsbooks during August – William Hill and Elite – combining to win $424,129 from bettors statewide.
At Prairie Meadows, one of four sportsbooks operated by William Hill, online betting accounted for $2.3 million – or 66.8% of the total handle.
At the three casinos partnered with Elite Sportsbook, which is working with Bet.Works on its app, the mobile betting share was 58.6% of total handle.
Casino table revenue on the up too
Sports betting aside, casino revenue across the state also saw a healthy increase last month, with table game revenue growing more than 10% compared to August 2018, while slot win jumped a more modest 5%.
Clearly the sports betting influx is proving a boost to casinos, which have seen a years-long admissions slide, and that is the key takeaway for Ohorilko.
"Early indications demonstrate that there has been significant spillover into the facilities with regard to their gambling revenue," he said. "We're seeing substantial increases in both admissions and other forms of gaming."
But while sports betting, and mobile especially, has got off to a solid start in Iowa, there is something holding bettors back in Iowa and preventing the market reaching its full potential.
That is the state's betting law that requires anyone wishing to create a mobile account to first register in person at one of the state-licensed casinos – that requirement expires on Jan. 1, 2021.
Hit us up on Twitter or get in touch to let us know your views on that requirement or any other matter.
Relevant news