Judge throws out Florida, Seminole Tribe gaming compact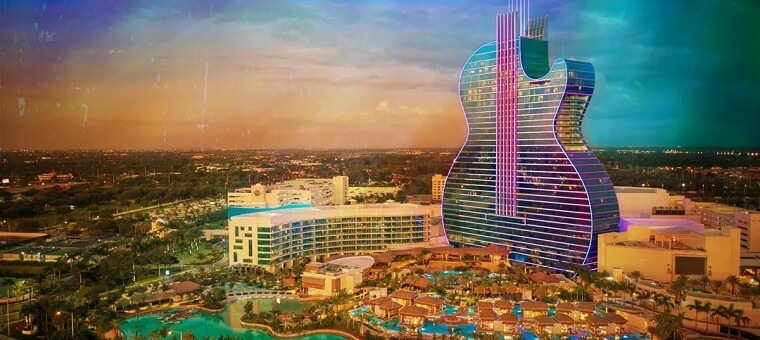 Gamble USA strives to improve your online gambling experience. We aim to help you play safely, make informed decisions when gambling, and increase your betting knowledge through our guides.
We adhere to strict editorial integrity; our content may contain links to products from our licensed & legal US partners.
Federal Judge Throws out Seminole Tribe's Sports Betting Compact in Florida
Sports betting in Florida has been stopped in its tracks following a decision by a federal judge on Monday. The decision was made that the compact under which the Seminole Tribe in Florida runs an online sports betting app for use anywhere in the Sunshine State "violates" the Indian Gaming Regulatory Act. Opponents of the app claimed that it violates the act restricting gambling to tribal land.
Judge Dabney Friedrich in Washington, D.C. ruled in her 25-page Memorandum filed Monday "does not foreclose other avenues for" permitting online sports wagering in Florida. The judge wrote that the "State and the Tribe may agree to a new compact," but it would have to state online gaming can only occur on Indian lands. Additionally, the judge stated that as the most recent compact is no longer in effect, continuing to offer online sports wagering would "violate federal law."

21+. T&C Apply
21+. T&C Apply
Hard Rock Sportsbook App Launched
On November 1, the Seminole Tribe took everyone by surprise by launching its Hard Rock Sportsbook app. This allowed bettors, using devices such as smartphones to bet on live events from anywhere throughout the state.
A couple of lawsuits attempted to stop the tribe from having exclusive rights to mobile sports betting in Florida.
Under the current "hub-and-spoke" system, the servers that process online sports wagers are located on tribal land, though players can be in their homes or anywhere else in the state. Wagers could be placed on professional and college sports and other live sporting events.
Florida's West Flagler Associates moved to sue Deb Haaland and the U.S. Department of the Interior over the compact. They claimed it violates federal law and hurts their businesses. The company operates the Bonita Springs Poker Room on Florida's Gulf Coast and Magic City Casino west of downtown Miami.
Another lawsuit claims that the compact is illegal under a state amendment banning gambling expansion in Florida without 60% voter approval.
PAC Trying to Legalize Sports Betting
As the legal battles continue, a political action committee is looking for a constitutional amendment to legalize sports betting at professional sports arenas and other sites in Florida.
The PAC has received $10 million each from sports betting operators FanDuel and DraftKings. The measure will feature on the November 2022 ballot if enough signatures are accrued and the Florida Supreme Court approves the wording.
Relevant news