Kansas Sports Betting Bill Passes: What's Next?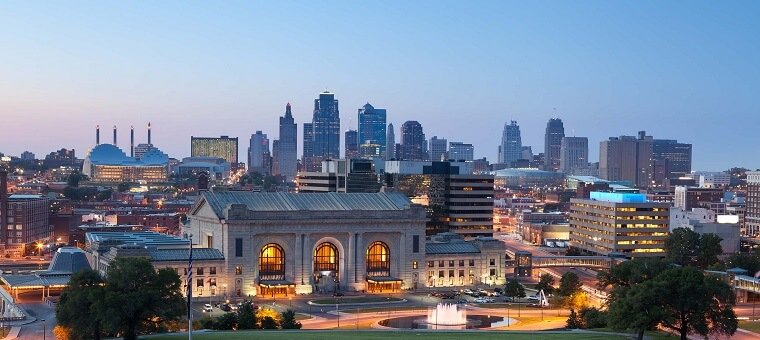 Sports betting is getting some love from Kansas lawmakers, although there are still plenty of details to be worked out before it is legalized.
A bill, SB 283, that would bring about both retail and mobile betting in the Sunflower State has at least cleared its first major hurdle after passing the Senate, although only after a four-hour debate and some attempted amendments.
Senate President Susan Wagle's amendment that will provide 2% of sports betting revenue for problem gambling passed. That's to be welcomed as, according to her, 54,000 Kansans are struggling with addiction.
Kansas Senate President Susan Wagle offered amendment that will provide 2% of sports betting revenue for #problemgambling!

Thank you @SenatorWagle for standing up for the people of Kansas, and thank you @BrianneDoura for all your work to support this!https://t.co/B61R4yvni7 pic.twitter.com/uX3Sf0mQOz

— NCPG (@NCPGambling) February 26, 2020
At the same time, Sen. Tom Holland's less desirable amendment that would have put the state lottery in charge of negotiating with sportsbook and casino operators failed to muster enough support.
That was applauded by Jeff Morris, Penn National's VP of Public Affairs and Government Communication, who described the industry-friendly bill as "showing collaboration among leadership, legislature and casino operators."
His hopes of getting sports betting legalized and up and running in time for the start of the 2020 football season are unlikely to be realized, however, as there are still several hurdles the bill has to jump.
What happens next?
SB 283 is now heading to the House and therein lies one such hurdle in that there is no similar legislation in that chamber, only a larger bill that includes sports betting but on an entirely different level.
Rather than give private operators control over everything, it would place the state lottery in charge of overseeing the industry, with a huge chunk of revenues going to the state.
It would also allow retail stores that sell lottery tickets to accept simple sports bets, meaning the potential for over 1,200 such outlets.
Given the lottery's lack of experience in the industry, it's hard to justify such a leadership role.
So what's good about SB 253?
It would allow Kansas sports bettors to place bets via the four state-owned casinos, which are currently managed by private companies through contracts with the state lottery.
These casinos would be authorized to create their own sportsbooks and each partner with up to two operators, or skins as they are known in the industry – so that's eight in total.
Under the Senate bill, betting would also be possible through digital means, so computers and mobile devices, and even lottery tickets could be purchased online to some extent.
Both Kansas Speedway and Children's Mercy Park – home of the state's NASCAR track and MLS team respectively – would be able to set up sports betting areas as well, through agreements with one of the state's casinos (but no retail bets allowed).
A good fit for either venue would be Penn National's Hollywood Casino, as they are just a short drive away.
Retail bets would be taxed at 7.5% and online/mobile bets at 10% – both very operator-friendly rates.
Another element of SB 253 which makes it compatible with successful sports betting bills elsewhere in the US is that there is no requirement for in-person registration.
States that have this requirement – such as Iowa and Rhode Island – have seen revenues from sports betting not match early expectations. At least the Hawkeye State will be free of that hindrance by Jan. 1, 2021
Whereas the opposite has been true in those states where bettors can create and fund their accounts from apps remotely, with New Jersey, Pennsylvania and Indiana being prime examples. Those three states along with Nevada were the big contributors to the reported $13 billion in sports bets put down in 2019.
Last but not least, there is no mention of a ban on college betting and that's pretty much essential for a state like Kansas, which doesn't have a professional sports team in the four big leagues – the Kansas City Chiefs call Arrowhead, Missouri their home.
Come on Kansas, don't be left behind!
As much as some lawmakers would like to see sports wagering start as soon as possible, it's not likely to happen in 2020 given that the state's two chambers appear divided over how the state makes money from it.
Come and follow us over on Twitter @Gamble_usa for more legal sports betting news across the US.
Relevant news