Kentucky Sports Betting Has Legitimate Chance In 2020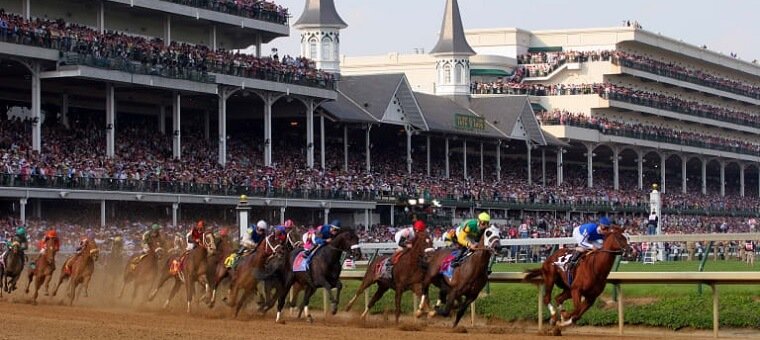 Legal sports betting in Kentucky will get another chance early in 2020.
That's after Rep. Adam Koenig pre-filed a bill calling for regulated sports betting as well as online poker and fantasy sports.
We've been here before in the Bluegrass State as a similar bill, also sponsored by Koenig, failed to get approval this past spring, but the odds are better for next year.
For a start, Governor Andy Beshear is a proponent of gambling expansion, while the previous incumbent Matt Bevin was definitely not.
State constitution no barrier
The legal path to legislation now looks a little less rocky too.
Previously, state officials had considered sports betting with a tacit understanding that a change in the state constitution would be necessary to legalize it. Any such changes require a majority public vote, similar to what we've seen in Colorado.
However, that's not so according to Daniel Wallach, one of the top legal experts in America on sports gambling, whose testimony before the state legislature made it clear there is nothing in the constitution banning sports wagering.
Should lawmakers accept his interpretation – which is bound to be challenged at some point by anti-gambling groups – it would take only a simple majority vote in the state legislature as well as the governor's signature for a bill to pass into law.
What's in the bill?
We'll spare you the rest of the legal stuff and cut to what's in the latest bill and how it might frame the state's gambling industry – there are some good things to take out, but some real stinkers too.
First, the good:
It would permit retail as well as online sports betting, which is making up the vast majority of handle in other states such as New Jersey, where around 85% of bets are placed digitally.
Online poker and fantasy sports would be legalized too – an industry-friendly gaming fee of 6.75% of net poker revenue is proposed.
Land-based sports betting revenue to be taxed at 10.25%, 0.5% of which would go to two horse racing funds.
Online revenues to be taxed at 14.25% – higher than some states admittedly and including neighboring Indiana (9.5%), but less than half that of Pennsylvania (36%).
Sports betting to be allowed for those aged 18 and over – unusual so far in the country's nascent sports betting industry.
It would put the Kentucky Horse Racing Commission in charge of the activity.
Seven online sports betting licenses would be issued, one for each

horse racing

track in the state and another for Kentucky Speedway – a real shot in the arm for the stagnant horse racing industry.
And the not so great:
In-person registration would be required, meaning sports bettors would have to trek to a land-based property to complete the registration process and activate their accounts before being able to place bets – you only have to look at Rhode Island and Iowa to see how limiting mobile wagering in this way stunts the growth of the overall industry.
The bill in its current form would ban betting on in-state college teams – with no professional teams in the state, college sports are massive and not allowing bettors to wager on either the University of Kentucky or the University of Louisville would be short-sighted to say the least. Koenig has said the imposition is being looked at and could be taken out.
Sports betting licenses will cost $500,000 initially and $50,000 to renew each year – somewhat on the high side but 2020 is a budget year and the state is trying to fill its coffers.
What happens next?
Lawmakers will take up Koenig's bill during the next legislative session beginning January 7, with that session set to last for 60 days before wrapping up on April 15.
We can expect some critical discussions and multiple challenges along the way, but recent developments give the bill a fighting chance of getting through, and it's clear there is broad support behind the concept of legal gambling options in the state.
Furthermore, Koenig's belief that it could bring the state at least $20 million in annual tax could prove the game-changer in what is a budget year.
There is also an added urgency now that several neighboring states have legal sports betting up and running or have passed legislation to bring it about.
Both Indiana and West Virginia are already take bets, while Tennessee and Illinois have passed legislation this year and are slated to begin in the first half of next year. Virginia, Missouri, and Ohio are all considering proposals for 2020.
Relevant news