Lawmakers in Kentucky make strong push to legalize sports betting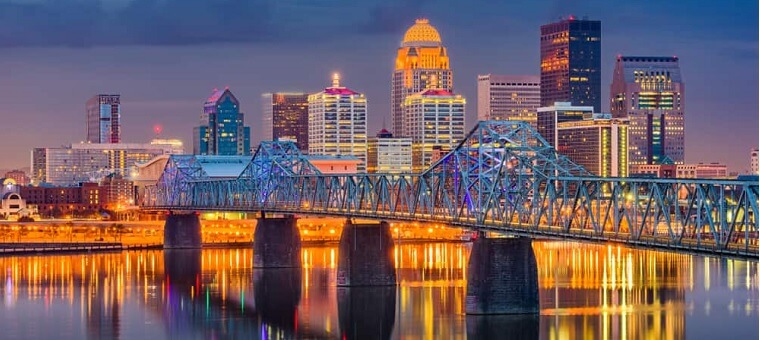 Gamble USA strives to improve your online gambling experience. We aim to help you play safely, make informed decisions when gambling, and increase your betting knowledge through our guides.
We adhere to strict editorial integrity; our content may contain links to products from our licensed & legal US partners.
Lawmakers make another push for Kentucky Sports Betting
State Rep. Adam Koenig revealed in a press conference on Monday that he is pushing forward legislation to legalize sports betting in Kentucky. Koenig stated that the current government is "getting out of the way of allowing adults to make adult decisions."
Koenig added that sports wagering would not require a state constitutional amendment to be legalized. Consequently, it would need to receive approval from the Legislature and governor, but not from a public vote.

Democratic governor Andy Beshear has previously supported expanding gaming in the state. Kentucky is already steeped in betting and horse racing tradition, including at iconic tracks such as Churchill Downs in Louisville, which hosts the world-renowned Kentucky Derby.
Vote on Sports Betting Likely to be 'Close'
In previous sessions at the Capitol in Frankfort, sports wagering bills haven't cleared the Legislature. This year's session concludes on April 15. Koenig said the votes exist in the House so it can pass this year, but he didn't want to speculate whether it has enough support for approval in the Senate.
He said they have been "close in the past" and that he thinks it will be "close again this year." The lawmaker stated that recent polling shows 65% of Kentucky residents want sports betting, including 58% of Republican residents.
No need for in-person registration for Mobile Sports Betting
Koenig said if sports betting is legalized in the Bluegrass State, bettors won't have to register an app anywhere in person. He said that as soon as the market is up and running, "you'll be able to download whatever app you like."
Koenig also mentioned that Kentucky is losing money to illegal offshore sports gambling sites that are not regulated. Kentucky also is bordered by states, such as Tennessee, with legal sports wagering. Sports betting launched in Tennessee in November 2020.
Sports wagering was also recently legalized in another neighboring state, Ohio. However, it can't get underway in the Buckeye State until regulators establish the rules to govern the industry. Bettors in Ohio are hopeful that wagering can begin in Ohio by football season this year.
On top of a sports wagering bill, Koenig on Monday announced that another four gaming bills were being introduced this session in the state. These include one bill to eliminate a $3 million annual state subsidy to the horse racing market in attempts to make the industry self-sufficient. Another bill will address problem gambling.
Relevant news