La Russa Charged With Second DUI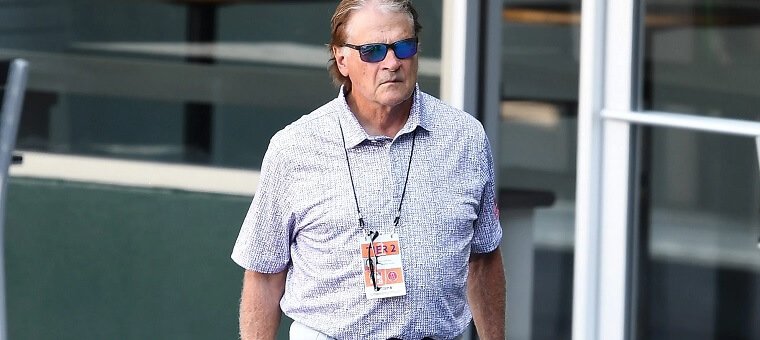 Newly hired Chicago White Sox manager Tony La Russa was recently charged for driving under the influence (DUI) by Maricopa County in Arizona.
The charge stems from a February arrest, and the Hall of Fame manager was pulled over after running over a curb.
Even though the initial infraction came back in February, Maricopa County prosecutors filed the case on October 28. Coincidentally, the filing came just one day before the White Sox hired la Russa, and the team has confirmed that they knew about the DUI.
Not a First Offense
This is the second known DUI arrest for La Russa, with the first one coming in Jupiter, Fla., in 2007 as a manager with the St. Louis Cardinals. La Russa fell asleep behind the wheel at an intersection during this case and eventually pleaded to a misdemeanor DUI.

21+. T&C Apply
21+. T&C Apply
St. Louis Cardinals pitcher Josh Hancock also drove drunk just five weeks after La Russa's first DUI arrest but was killed when he crashed into another vehicle. La Russa vowed at that time that he would never make another mistake when it came to drinking and driving.
This most recent arrest happened on February 24 at 11:40 P.M., and it was a peace officer that initially responded to the call. When the officer arrived, he found La Russa standing outside of his car near the Phoenix Sky Harbor International Airport.
La Russa claimed that he hit something, which led to a tire blowout. After field sobriety tests were conducted, La Russa was taken into custody by the peace officer and transferred to Maricopa County.
The Hall of Fame manager initially refused to take a breath test or give a blood sample, but the officer obtained a search warrant for the blood sample. It was determined La Russa was over the legal limit, but it's unclear why it took more than eight months to make official charges.
La Russa could face up to 10 days in jail, but he will likely be sentenced to just one day in jail and a fine. It is unclear when this process will occur, but it's a black mark on the recent hire by the Chicago White Sox.
Manager Argued With Officer
The peace officer noted that La Russa was argumentative throughout the arrest process, but new details have emerged outlining his behavior. According to reports, La Russa was incoherent throughout the arrest and attempted to use his fame to get out of the arrest.
At one point, La Russa informed the peace officer that he was a "Hall of Fame baseball person," a quote included in the police report. He was wearing his World Series ring and repeatedly flashed it at the officer in an attempt to get out of the arrest.
La Russa did inform the peace officer that he was returning from a dinner with other members of the Los Angeles Angels staff. The peace officer noted in the police report that La Russa continued to talk to a AAA representative on the phone when he was asked for identification.
Follow us on Twitter @Gamble_usa to stay up to date on the latest legal casino and sports betting news across the US.
Relevant news