Legal Sports Betting Coming To Virginia?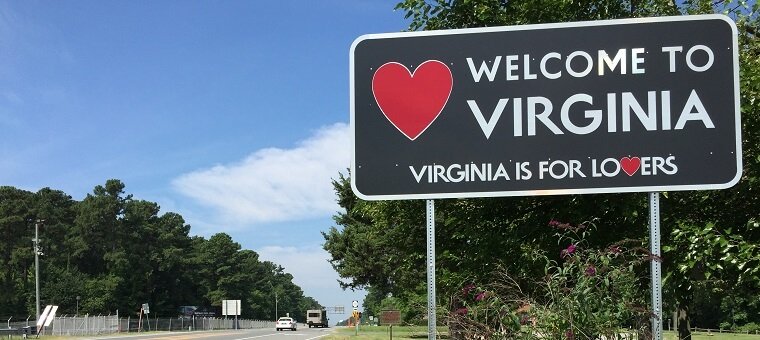 It's a good bet that legalized sports betting is on its way to Virginia.
That's after lawmakers in both chambers of the state's General Assembly voted in favor of separate sports betting bills on Monday, and with lop-sided support.
HB 896 introduced by Del. Mark Sickles passed the House on a 69-29 vote, while SB384 from Sen. Jeremy McPike passed the Senate 27-12.
The bills would also authorize up to five state casinos as well as state lottery upgrades. Two tribal casinos would be located in Richmond and Norfolk, with local referendums required to determine the locations of the three commercial casinos.
The Virginia legislative session adjourns on March 7, so the bills have around three weeks left to get over the finish line and some key details will need to be ironed out in that time.
Even so, gambling supporters in the commonwealth will be highly encouraged by recent developments and a final bill seems assured of widespread, bipartisan support.
What's in the bills?
The companion bills once reconciled would fully legalize statewide VA mobile sports betting and retail, although the House bill stipulates no betting on in-state colleges and also bans in-play betting on all college sports.
The Virginia House just passed the sports betting law. Still needs Senate and Governor approvals. Of note:
-Online/mobile betting is legal
-No betting on Va colleges
-No in-game betting on any colleges
-Pro sports teams can offer in-stadium betting

— michael phillips (@michaelpRTD) February 10, 2020
Here are some other minor differences worth noting:
Senate bill calls for a 15% tax rate on gross revenue; House version calls for 20%
Senate bill allows for a minimum of six and maximum of 10 sports betting platforms, House sets those limits at four and 12.
House bill allows for the operation of "a sports betting facility only to a qualified applicant that is also a major league sports franchise," while the Senate version limits that to pro sports venues on which "construction began on or after July 1, 2020".
Bills could bring pro sports to Virginia
That both bills state that physical sports betting locations would only be rewarded to a professional sports franchise is intriguing given that Virginia is currently not home to a pro team, meaning a new stadium would have to be built.
Here's the language from SB 384 that opens up that possibility:
"The Director shall issue a permit to operate a sports betting facility only if the applicant (i) is a major league sports franchise, (ii) will conduct sports betting operations at a sports betting facility on which construction began on or after July 1, 2020, and (iii) is otherwise qualified under the provisions of this article."
The Senate bill requires that professional team be from one of the four major leagues (NFL, NBA, MLB or NHL), while the House version allows for any professional team.
A big win for Redskins owner?
And one professional team could be the real winner here: the Washington Redskins, whose owner Dan Snyder has reportedly met with Virginia lawmakers, seeking assurances that he will able to operate a legal sportsbook should he locate his team's new stadium in the state.
The Redskins have a lease to play at FedEx Field in Landover, Maryland through 2027, and Snyder has previously lobbied that state's legislature to allow him the ability to offer legal wagering at the team's gameday home.
But legal sports betting in Maryland is still at least a year away and final approval would have to go to a public vote via a referendum.
Virginia on the other hand is seemingly much further along the path to legalization and it's clear that key lawmakers are keen to tie the ability to obtain a sports betting license to whether the team plays in the state.
Big bucks for the state
A Virginia gaming study commissioned last year suggested that taxable revenue from mobile sports betting could approach $400 million annually at full maturity in 2028.
That there is an appetite for legal sports betting is not in doubt and lawmakers only need to look at neighboring West Virginia, where bettors have put down nearly $162 million in bets since the start of the 2020 fiscal year.
Come and follow us over on Twitter @Gamble_usa for more legal sports betting news across the US.
Relevant news