Legal sports betting one step closer in Virginia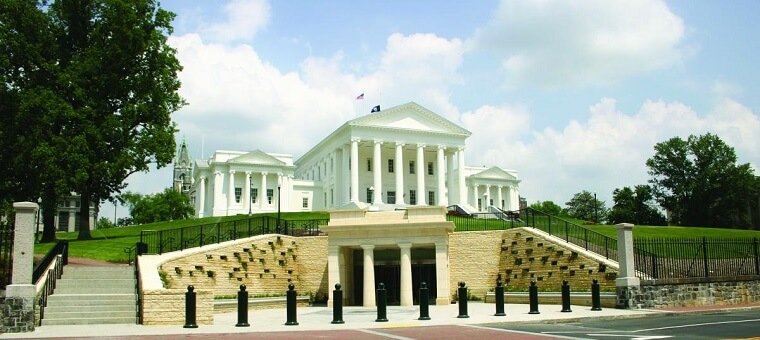 Legal Sports betting is getting close to reality in Virginia after the latest bill is passed.
Following news that we revealed in February that stated legal Virginia sports betting could soon become legal, it now seems a question of when and not if. This follows confirmation that state legislature passed a bill legalizing it in overtime of the state's session this past Sunday. Lawmakers gave their approval to a pair of bills legalizing casinos and sports betting after a last-minute fight over whether the state should allow bets on college games involving Virginia teams.
It is not the final step, as the bill still requires the signature of Gov. Ralph Northam to become law. But on Sunday a bill passed both the House and the Senate. It is not known exactly when sports betting will be up and running, but we do know that regulations must be finalized by September 15 and licenses can be issued 60 days after those regulations are ready.
There was a lot of back and forth in terms of whether the bill would actually pass but going into this past weekend there were positive reports emanating that it would pass. This was despite the fact that the House actually voted the bill down once on Saturday before it was amended before Sunday's final vote.
No Betting on College Sports
It could be argued that the committee had to jump through certain hoops to get both chambers to accept the bill, and the result isn't what was initially hoped for. It has been decided that all Virginia colleges and universities will be excluded from the sports betting market. This comes in response to senior education professionals who said they wanted to shield student athletics from gambling's influence. There can also be no prop bets on any college sports at all. Both bills called for the use of official league data to settle in-play betting, so that stipulation made it to the final bill. Operators can use any data source to settle end-of-game bets.
Casinos go all the attention, but sports betting is set to come to Virginia by the end of the year.

Lawmakers authorized the Lottery to approve 4-12 permits for digital sports betting platforms.

Casinos could get in on it before they open their doorshttps://t.co/fYDh6UzUEx

— Graham Moomaw (@gmoomaw) March 8, 2020
Future Betting in Virginia
The final bill also took the House's stance on licenses, which means the lottery will issue at least four to potentially 12 online-only licenses. The lottery will decide how many licenses to award based on what is economically best for the state.
The total market could have as many as 18 online operators, although this is an early estimation. Any of the five casinos that would be authorized under HB 4 with an investment of $250 million or more will get preferred consideration for an online sports betting license. Furthermore, if a team from the NFL, MLB, NBA, MLS, or NHL decides to relocate to Virginia, they will be preferential treatment if they apply for an online sports betting license. Operators will pay $250,000 for a three-year license and $200,000 upon renewal. Revenue will be taxed at 15%.
If Gov. Ralph Northam signs the bill and it becomes law, as in other states, sports betting could be available through mobile apps and websites. The timeline isn't currently known, but it is possible this could be in play by the end of 2020. Casinos would take a little longer, as they require voter referendums in five cities: Bristol, Danville, Portsmouth, Norfolk, and Richmond.
Come and follow us over on Twitter @Gamble_usa for more legal sports betting news across the US.
Relevant news