Los Angeles Chargers at Denver Broncos Betting Pick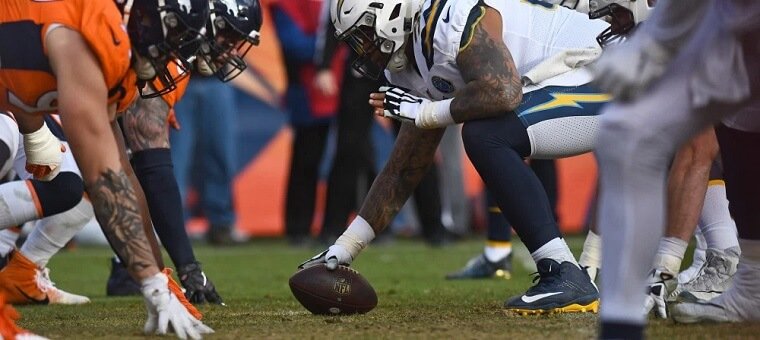 The NFL season is wrapping up with the wild west of the AFC. It's looking like 9-7 might be the record to aim for to secure a Wild Card playoff spot.
If the AFC is the wild west, then that all begins and ends in the actual AFC West. Kansas City has regressed this season, leaving an opening for one of the other teams to take a leap and steal the division.
Date: Sunday, December 1st, 2019
Time: 7:00pm
Location: Empower Field At Mile High, Denver, CO
Watch: CBS

Odds provided by DraftKings Sportsbook – Sign up for a $200 free bet
The two teams at the bottom of the AFC West will be going head to head this Sunday when the Los Angeles Chargers are on the road to take on the Denver Broncos.
The Chargers need this win more because if they win out, they could sneak into the playoffs still. Let's take a look at both of these teams in depth.
Losing Streak Could Cost The Chargers
The Chargers are coming off a bye heading into this game. Before the bye week, they lost to their other two AFC West rivals in Oakland and Kansas City.
Those losses are going to be tough to overcome if the Chargers are truly competing for the postseason in December. Even splitting those games at 1-1 would have given them a much better opportunity to push for the last playoff spot.
Their offensive players are all over the place, and the most inconsistent is Philip Rivers. He is not yet completely washed up, but he is unable to string together good offensive series.
The Chargers are still jockeying between using both Melvin Gordon and Austin Ekeler at running back, and it has amounted to some success but really interrupts their game flow. They tend to roll with the hot hand as the game progresses.
LA's defense has been the best feature of this team, and the Chargers have blue-chippers all over the place like Joey Bosa, Melvin Ingram and Derwin James. These players are what keep them in these tight contests.
What Happened To The Broncos?
The Broncos were quite literally a dark horse heading into the 2019 season. People knew Joe Flacco was past his prime, but never realized he was this bad.
Flacco was placed on injured reserve a few weeks ago, leaving the quarterbacking job to backup Brandon Allen, but he hasn't been much better.
Even after selecting quarterback after quarterback in the NFL Draft, the Broncos still can't find one to be a solidified starter. It's the reason they are 3-8.
#BroncosCountry LIVE: Coach Fangio meets the media before our Thanksgiving practice https://t.co/69EUxytZth

— Denver Broncos (@Broncos) November 28, 2019
Their defense has actually been pretty good overall, yet they can't put any points up on the scoreboard. Their rushing attack is subpar, splitting time between Phillip Lindsay and Royce Freeman.
Both running backs have had below-average seasons so far, and they definitely can't carry the weight of the bad quarterback play.
I'm not high on Denver at all, which is easy to see. They have some okay receivers on the outside, but all in all, the Broncos are not a good football team this season.
Betting Preview
The Chargers will be facing their third division rival in a row after coming off their bye, and I like their chances in this contest.
With both of these teams being involved in such close games all season long, there are a million different ways the outcome could go. This game seems like a stay-away when it comes to betting, but I am still rolling with the Chargers to win on Sunday.
The Chargers will probably get behind early, but they are no strangers to playing like that. Rivers has been up and down but still has been able to lead this team to last-minute victories.
Take Los Angeles and make sure you lock in your bets before kickoff on Sunday!
Hey you! Yeh you! Be sure to check back for more Free NFL & NCAA Football picks and follow us on Twitter for more free picks and previews @Gamble_usa
Relevant news