Sports Betting Moves Closer in Louisiana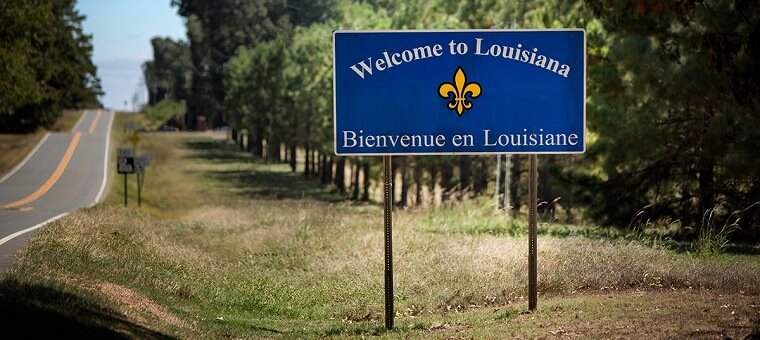 Louisiana House approves new Sports Betting Bill
After what feels like forever, Louisiana has taken a giant leap forward regarding sports betting legislation; Bill HB697, sponsored by John Stefanski alongside 13 co-authors, gives the Louisiana Lottery authorization to create sports betting and levies a tax on sports gaming wagering. Following a delay that lasted five days, the bill was read for the third time earlier this week. Finally, with numerous amendments revised and added, the bill passed the Louisiana House by a vote of 77-24.
After gaining two-thirds of the vote, the Louisiana sports betting bill will now advance to the Senate. The bill will be introduced and added to the calendar immediately and will be assigned to a committee with a date to be revealed in due course.

Some of the amendments to the bill include a 15% tax levied on mobile wagering platforms and a 10% tax leveled on local retail establishments that offer a sports betting kiosk. This doesn't include convenience stores with a sports betting kiosk. However, retail establishments with a Class A retail license, where alcohol can legally be sold, can apply to obtain a sports betting kiosk. The state will give out 20 licenses among 15 current casinos and five racinos, and there will be two skins per license.
In November, 55 of the state's 64 parishes passed Louisiana sports betting following a vote on the matter. Next, the legislature must pass two bills, with one including details on the tax rate and another setting out the information about licensing procedures and regulation.
Senate President Patrick Page Cortez has thrown his weight behind the bill and will sponsor it for creating rules for betting on live-action games. He believes Louisiana could generate $10 million to $20 million a year from taxes on sports wagering. However, he said this would only be possible if mobile sports betting is permitted, which he will push for.
Two Senate Bills Propose Online Sports Betting
Bills SB 202 and SB 195 both propose online betting. Sen. Cameron Henry is the sponsor of SB 195, which is currently pending in Senate Judiciary Committee B. The bill has a maximum allowance of 20 licenses without the lottery.
Additionally, it would allow four race tracks, the one land-based casino in the state, and 15 riverboat casinos to apply for a sports betting license. This would allow operators to then launch mobile betting in the state through Louisiana sports betting apps.
SB 202, sponsored by Cortez, is due to be heard by the Senate Judiciary Committee imminently. If this is approved and moved out of Committee, a vote could occur on Thursday for final passage. This bill would allow up to 20 licenses, with four going to horse racing tracks, 15 to riverboat casinos, and one to the state's land-based casino. Other licenses could be distributed to fantasy sports operators and licensed video poker establishments. In addition, license holders would have the opportunity to partner with up to two skins.
Follow us over on Twitter @Gamble_usa for the latest legal casino and sports betting news across the US.
Relevant news