Massachusetts Governor Charlie Baker pushes State to Legalize Sports Betting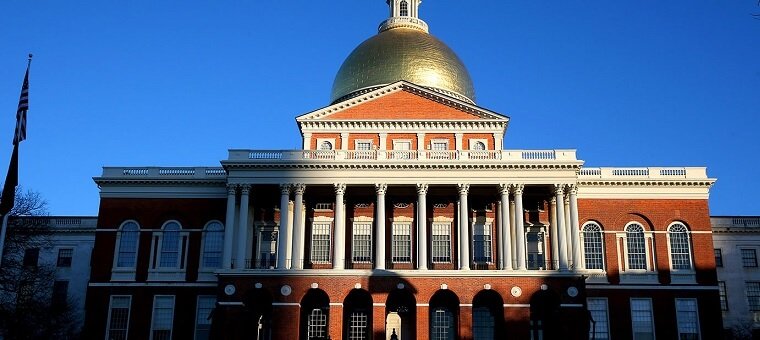 Massachusetts Gov. Charlie Baker wants to see legal Sports Betting in the state this year
Massachusetts Governor Charlie Baker is pushing to see a legalized online sports betting market in his state. The Governor was one of many Massachusetts residents who was glued to the TV on Sunday as the New England Patriots made their season debut against the Miami Dolphins. During the game, Baker took to Twitter to tweet that "it's time to act and get this done." He said that the Bay State is losing out to neighbors in regard to sports betting.
Four of the five states bordering Massachusetts have a legalized sports betting market. Connecticut and New York are currently going through the steps of the regulatory process before launching their online sports betting platforms. Rhode Island and New Hampshire are presently accepting bets from residents, and their sports betting markets are thriving.

21+. T&C Apply
21+. T&C Apply
Massachusetts is currently waiting for its Senate to consider the House sports betting bill following the summer break. In July, the Massachusetts state house approved a sports wagering bill with a massive majority vote of 156-3 before the bill progressed to the Senate. The approved bill combines 12 previous iterations of sports betting legislation that was introduced earlier in the year.
Breakdown of Massachusetts Bill
Wagering on college sports will be allowed in Massachusetts, which includes betting on the eight in-state schools. The Bay State's stance on college sports differs from sports betting in New Jersey, where bettors are prohibited from placing wagers on popular schools such as Rutgers and Seton Hall. However, player props would be banned in Massachusetts gambling.
Additionally, the bill states three skins will be assigned to each casino and one per racetrack. Massachusetts could also be the first state to introduce tethered and untethered licenses.
The license fee is $5 million for five years, with an additional $5 million renewal fee for five years, and the application fee is $100,000. For operators who apply and obtain a $1 million temporary license, the initial fee is $4 million.
Tax rates on revenue will be 15% for online betting and 12.5% for in-person wagering. The bill also has eSports included as a wagering offering in the state.
Be sure to check back for more sports betting and casino news across the US. Follow us over on Twitter @Gamble_usa for the latest news, operator offers, and promos.
Relevant news