Push to legalize sorts betting in Massachusetts back at the forefront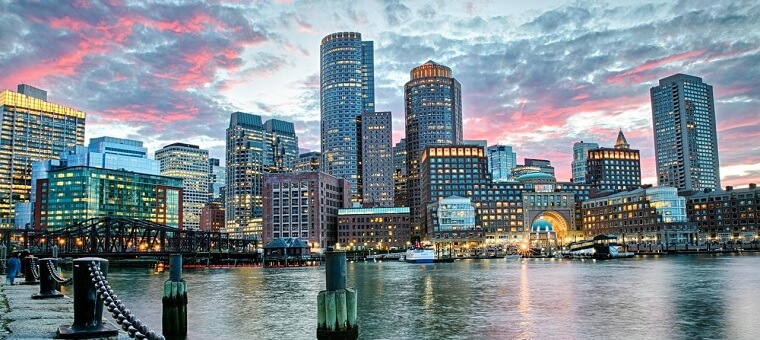 Gamble USA strives to improve your online gambling experience. We aim to help you play safely, make informed decisions when gambling, and increase your betting knowledge through our guides.
We adhere to strict editorial integrity; our content may contain links to products from our licensed & legal US partners.
Massachusetts Lt. Gov. Candidate Claims Sports Betting Should Be Priority
Senator Eric Lesser, who has firmly been behind the campaign to legalize sports betting in Massachusetts, intends to run for lieutenant governor. Lesser, who has filed for sports betting legislation in the past, also believes sports betting can gain some serious momentum over the next few months.
He feels it could become legal before Election Day in November, stating that his hope is "that we can get that done long before the campaign." Lesser was also keen to stress that the election is 10 or 11 months away, and plenty can happen in that time.

Could Sports Betting be Heading to Massachusetts?
Although it will not be the focal point of his campaign, Lesser told MassLive sports betting will "absolutely be" something he pushes for while campaigning. However, his primary focus will be an east-west rail transportation system that the senator believes is crucial to getting some equitable growth in the state.
Lesser filed for a sports wagering bill in January, which the House approved in July. However, the bill hit a block in the Senate Ways and Means Committee.
The state had 14 bills filed in the Commonwealth at one point. One such bill would have allowed small businesses such as bars and restaurants to offer sports betting. Indeed, approximately 90 bars, restaurants, and private clubs have urged the Massachusetts Senate to legalize sports betting in the Commonwealth this year.
Small Business Owners Send Letter to Senate
The businesses have sent a letter to the State Senate in the hopes of convincing legislators to pursue the legalization of sports gambling. Without permission to accept sports bets, the Bay State suffers as money flows towards neighboring states or offshore to unlicensed operators.
The letter was addressed to each of the 40 state senators in the upper House. The businesses have argued how the move to legalize sports betting would help boost revenue at a time when the COVID-19 pandemic has wiped out a lot of their income.
The business owners have stated that if Massachusetts passes a sports betting bill that allows them to offer sports wagering services, that would create a sort of "geographic fairness." This means that anybody who doesn't live near a casino won't have to travel a long way to get one.
MA Losing Out to Neighboring States
Because there are no legal options in the Bay State, bettors have utilized mobile sports wagering by crossing the border into neighboring states.
Four states bordering Massachusetts have legal sports betting, including Rhode Island, Connecticut, and New Hampshire. The recent addition to that list is New York after four operators launched their platforms on January 8.
Relevant news