Maine Sports Betting Bill Progresses Through Senate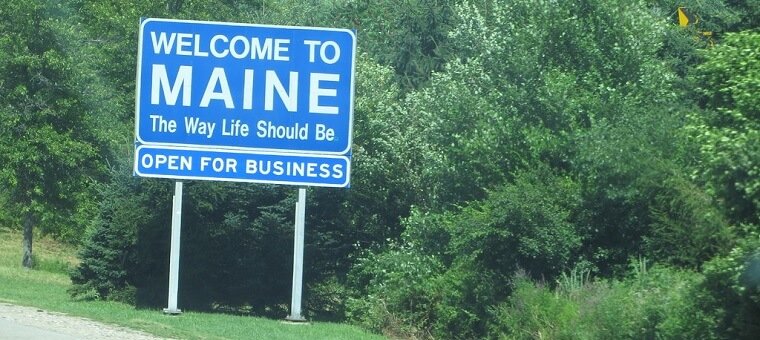 Maine Senate passes amended sports betting Bill.
During the first extra day of the current Maine Legislature session, the single sports betting bill in the state, which Sen. Louis Luchini sponsors, was approved as an amended version by the Senate by a vote of 23-12. In a somewhat surprising move, Luchini tried to blow up his own bill; however, it still went through by a comfortable margin.


21+. T&C Apply
21+. T&C Apply
What Does the Bill Entail?
The bill, LD 1352, would allow mobile betting throughout the state with a 10% tax for brick-and-mortar and 15% for digital. It will now move on the House with a possible vote to be held this week. The bill would also allow for mobile and retail wagering tethered to five off-track-betting parlors (OTB), five federally recognized tribes, one racetrack, or one of the state's two casinos.
LD 554 was approved on Thursday by a 97-40 vote in the House and a 22-13 vote in the Senate. It gives approval to four Native American tribes in the state to operate gambling businesses on their premises. There are still processes to go through before they can start accepting wagers. Final enactment votes are still required to take place in both chambers before the bill can progress to Gov. Janet Mills to sign into law.
On Wednesday, LD 1352 was amended in the Veterans and Legal Affairs Committee. The amendments included the addition of a tethering requirement and numerous other changes.
Some of those changes include increasing the licensing fee from $20,000 to $100,000 for two years and capping the amount of digital licenses to three. Additionally, one of the changes proposed allowing bettors to bet on tournaments involving University of Maine teams, but not on games where the Black Bears are competing. There is also a requirement that a portion of the tax revenue generated from sports betting would be for the Agricultural Fair Promotion Fund, the State Harness Racing Commission, and the Sire Stakes Fund.
Sponsor Objects to Amendments
Luchini is against requiring digital platforms to be tethered to brick-and-mortar casinos. He said that tethering is "being driven by the casino industry" and is "bad for our constituency."
Luchini further emphasized his opposition to this by suggesting that it is "anti-competitive" and will make the physical casinos "the gatekeepers of who will be able to operate in Maine."
Want to stay up to date on the latest legal sports betting news across the US? Then come and follow us over on Twitter @Gamble_usa.
Relevant news