Sports Betting heading to Main in 2022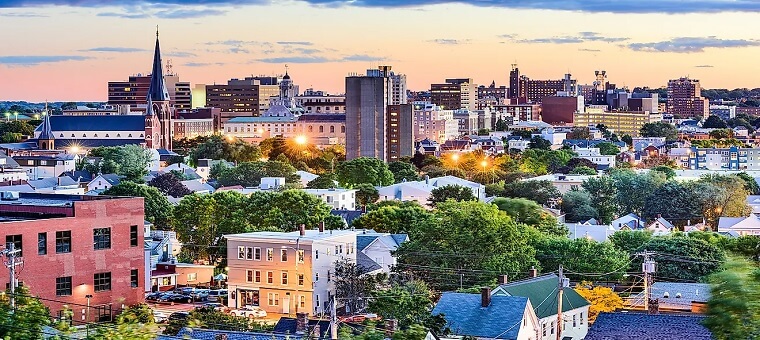 Maine Sports Wagering Signed into Law by Governor
Sports betting in Maine has officially been legalized. On Monday, Governor Janet Mills signed sports betting into law. Under Bill LD 585, Maine's tribes will be given exclusive rights to conduct online sports betting.
The retail casinos in Maine will be allowed to offer in-person sports betting, but the tribes will be responsible for all online gambling activities. The Wabanki Confederacy will use revenue generated from online sports wagering to fund health care, education, and infrastructure projects. The tribes will be eligible to join forces with prominent mobile sportsbook operators like BetMGM, DraftKings, and FanDuel.

Bill LD 585 is set to go into effect in late July. Governor Mills said that this new law "provides meaningful economic opportunities for the Wabanaki Nations." Mills added that it encourages investment in tribal communities and "formalizes a collaboration process on policy" that leads to a stronger relationship in the future.
Mills said she is proud of the work that the state and the Wabanaki Nations put into creating the legislation. She is "grateful for the honest effort and the extensive research" and the hundreds of hours of negotiations to develop the bill. Mills finished by saying the state would continue to work closely with the tribes to make progress for the Wabanaki people.
Sports Betting in Maine
Following the betting bill being signed into law, Maine became the first state to legalize sports wagering in 2022. Bettors must be 21 or older and physically located in Maine to place a bet. Talks of legalizing betting in the state have been long ongoing and many will be happy that the state is now legalizing sports betting.
Residents will be permitted to wager on professional and college sports; however, wagering on Maine's in-state colleges is not allowed.
Sports betting in Maine is overseen and regulated by the Department of Public Safety's Gambling Control Unit. All revenue will be taxed at 10%. All of the four tribes in the state – the Passamaquoddy, Micmac, Maliseet, and Penobscot, are eligible for a single mobile sports wagering license, which comes with a $200,000 fee.
The bill also stipulates ten four-year retail sportsbook licenses with a $4,000 licensing fee for commercial off-track facilities like Oxford Casino and Bangor Raceway.
Relevant news