Maryland figures soar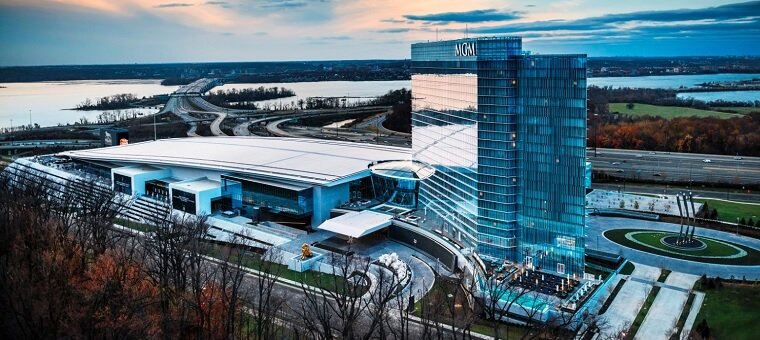 The gambling industry in Maryland continues to show signs of large growth after the Maryland Lottery and Gaming has posted the latest results for January.
Gambling amassed an estimated $145,466,952 in total revenue across the board, constituting a 6.2% increase year-over-year (YOY). This growth echoes those shown in other legal gambling states.
Maryland's gambling operators collected $8,471,517 more than the same month in 2019, which is reflected in the obvious increase in the overall results. In fact, Casinos alone injected $60,208,740 into the state's purse, including a generous $45,161,218 payment to the Education Trust Fund. There is no doubt that gambling has been growing as a whole across the country, even with slight fears of problem betting, with local communities becoming the beneficiaries of tax remittances. At the time of writing, there are currently six casinos operating in Maryland where table and slot gaming is on offer, these include:
MGM National Harbor
Live! Casino & Hotel
Horseshoe Casino Baltimore
Ocean Downs Casino
Hollywood Casino Perryville
Rocky Gap Casino Resort
It was a particularly good month for MGM National Harbor, which collected $58,526,509 of the total handle. It wasn't the biggest winner, however, as Instead Live! Casino & Hotel generated 11.8% more revenue, followed by Ocean Downs Casino with 11%. As impressive as these numbers are, both casinos were still behind Hollywood Casino Perryville which saw its own results go up 12.1%. It is worth noting that all properties in Maryland offer a massive number of slots, so the competition level is high. One thing that stands out here is that the increase in Hollywood Perryville was the largest, even though the casino has the smallest slot capacity overall.
Online Gambling in Maryland
At this moment in time, there is a lot of attention being placed on sports betting in the US, so online casinos are very much second place when it comes to discussing gambling in general. Maryland doesn't have any strict laws against playing at online real money casinos, but it seems The Old Line State isn't showing any great ambition to introduce online gambling in the immediate future.
When you consider that the state is the home of around six million people, this may be justified, especially given that the six properties are still driving some impressive results. Adding iGaming solutions always risks impacting the brick-and-mortar bottom line. However, it cannot be argued that there are several upsides of iGaming. One of the most obvious ones is that gambling can be made more accessible, encouraging Maryland residents to play without having to travel down to an actual casino. This usually comes as one of the strongest upsides of opting for casino gaming.
Maryland is living proof that casinos in their traditional format are still very popular. But the prospect of adding in iGaming solutions is an exciting one, as the potential for results to skyrocket is absolutely massive. A good example of this would be to look at Pennsylvania and of course, New Jersey. It has had a strong land-based segment that suffered from the arrival of online gambling and casinos, but revenue as a whole, shot up. We covered the huge growth in PA a few weeks ago.
Of course, by needing smaller staffs, it is often the argument that casinos are also not as helpful to the state's coffers. But then again, it's up to an analytics firm to calculate whether the increase in overall gambling handle would offset the potential loss that could ensue after laying off casino staff because of redundancies. The phrase 'speculate to accumulate' is very apt here.
Up until now, three states offer online casinos, Delaware, Pennsylvania and New Jersey. Will this list grow bigger and bigger? Time will tell.
Come and join us over on Twitter @Gamble_usa for more legal sports betting news across the US.
Relevant news