Maryland pressing ahead to legalize sports betting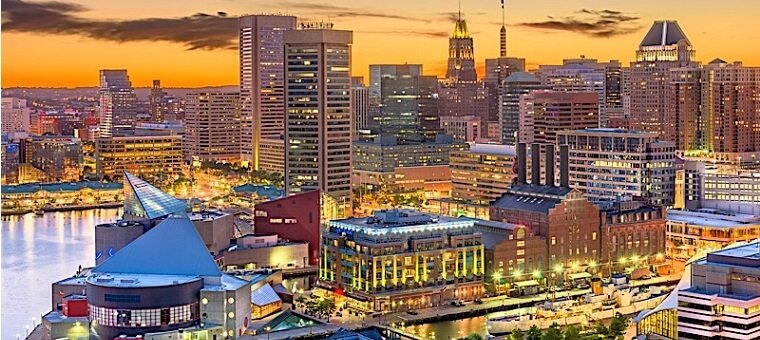 Its full steam ahead as Maryland voters say yes to sports betting
There has been a lot of voting going on in the United States recently. Of course, people turned out in their droves to vote in the presidential election across the country. In Maryland, residents also decided to legalize sports betting. In the build-up to this referendum on a yes or no vote, numerous gambling organizations and government officials have been lobbying to encourage residents to vote yes to bring sports betting to the Old Line State.
Those efforts have paid off when you consider more than two-thirds of Marylanders got behind the move to legalize sports betting. Following this unanimous vote, sports betting could get off the ground in Maryland in the first quarter of 2021.

21+. T&C Apply
21+. T&C Apply
Why was the Vote so Unanimous?
Numerous factors have led to legal sports betting becoming such an attractive proposition to residents in Maryland. Aside from the campaigns from several companies and organizations, it was put forward that Maryland education initiatives will benefit from the revenue generated from sports betting. This played a crucial role in voters' decisions.
Sports betting is expected to make a considerable contribution to education, with the numbers ranging between $20 million to $40 million a year. Montgomery County Democrat Senator Craig Zucker felt it was important to vote yes now more than ever, due to the ongoing pandemic.
During his campaigning before the referendum, Zucker stressed how the economy had taken a massive hit, and it was vital that the state opened up some additional revenue streams. The Senator confirmed that money generated from sports betting would go a long way to bridging Maryland's education budget gap.
When will Sports Betting go Live?
If we look at other states as a comparison, such as PA sports betting, it is likely officials in Maryland will aim to have sports betting up and running in time for the start of the football season. The fact is football is the most lucrative sport in the U.S., and sportsbooks accept vast amounts of wagers before the action kicks off. It would seem likely that Maryland will follow the same path and launch sports betting in the summer or early fall of 2021.
Joe Weinberg, a Managing Partner and CEO of Cordish Gaming Group, believes sports betting will launch just before the football season begins. Weinberg, whose company is based in Maryland, said the only hurdle left was for the legislature to approve legislation and Maryland Lottery to draft regulations.
The state's legislature is due to meet in January, with the session running to April. Judging by that timeline, lawmakers could activate the legislation in the first quarter of the year, with gambling operators launching retail and online sportsbooks by the summer or fall in 2021.
Sports betting operators have been put on alert after this vote in Maryland, with many now preparing to ensure they are ready to go once legislation and regulations have been finalized.
Follow us on Twitter @Gamble_usa to stay up to date on the latest legal casino and sports betting news across the US.
Relevant news