Maryland Sports Betting Bill Passes House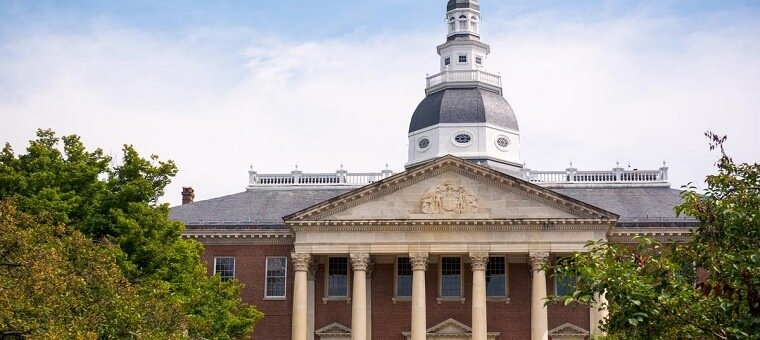 Maryland House has approved new sports betting bill; now it's up to the Senate to vote.
A sports wagering bill created by the Maryland House of Delegates was overwhelmingly approved following a third reading and has now been sent to the Senate for consideration. As per the typical legislative process in Maryland, three readings of a bill in each chamber are required before being approved by that chamber. The decision was unanimous, with the House voting 130-9 in favor of sending it to the Senate.

21+. T&C Apply
21+. T&C Apply
There will need to be a reconciliation of House and Senate versions of a sports wagering bill to be reached eventually before any final bill can progress and be sent to Gov. Larry Hogan for his signature. The state Senate has been crafting and working on sports wagering legislation in work groups.
Last November, residents in the Old Line State approved a referendum calling for sports betting by a 2-to-1 margin. However, the final say on the rules was left up to the General Assembly, which is in session until April 12. The House version of a sports betting bill, HB 940, was amended and now seeks permission for up to 22 sports betting facility licenses (retail sportsbooks) and up to 15 online licenses.
Online & Retail Sports Betting Licenses
The retail licenses are separated into 12 Class A licenses, including race tracks, casinos, and pro sports facilities. Additionally. There are ten Class B licenses which include all those businesses which are not eligible for Class A license. Currently, the online licenses are not attached to retail sportsbooks, but it is widely expected that most of the Class A license holders would apply for an online license.
The Maryland House has been loud and clear in expressing its ambition to have minority- and female-owned equity participation in the sports betting market throughout the state. During a previous hearing on the bill, Maryland Del. Darryl Barnes said the importance of incorporating minority businesses. Barnes said the increase in online and Class B licenses had been created to give women and minority businesses more opportunities to participate in the industry.
Barnes added that during a host of various conversations, "sports teams have come out and said that they are willing" to hand over part of their ownership of their Class A license to a minority participant. Barnes said that when you consider this factor, "no one in the union has put together a sports betting bill" like they are doing in Maryland. Barnes concluded that the state would be giving greater opportunities for minorities to participate.
For more legal casino and sports betting news across the US, follow us on twitter @Gamble_usa for the latest news and offers.
Relevant news