Maryland Sports Betting In 2020: All Bets Are On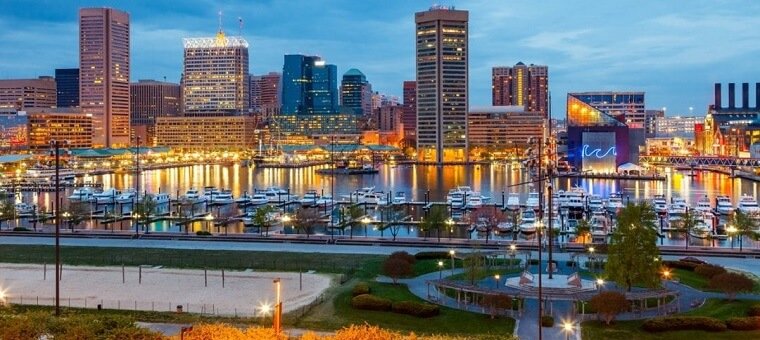 Legal sports betting is back on the table in Maryland.
That's after lawmakers in the state drafted and prefiled a new sports betting bill in the Annapolis capital for its legislature to consider in the upcoming 2020 session.
The bill (SB 58) would allow sports betting to take place at parimutuel racetracks and casinos, but there is no mention of online or mobile betting.
Still, it's a positive move and the bill sponsor, Sen. Chris West, is optimistic that it will pass through the legislature fairly quickly given that he "doesn't know anyone that's against legalizing sports betting."
What's in the bill?
While the two-page bill is short on detail it does give some indication as to how Maryland's sports betting industry would operate if given the green light.
It proposes the issuing of 11 sports betting licenses, to be shared out between the state's six casinos and five racetracks.
The cost of acquiring and maintaining these licenses is not mentioned, although West estimates that the state would generate between $40 million and $60 million in tax revenue annually from sports betting.
Tax proceeds would be allocated for "dedicated purposes including the funding of public education," so the bill reads.
Retail alone won't come close
For the state to achieve anything like West's estimate, however, it would have to legalize online/mobile betting, and that would require a different sports bill to the current one on the table.
A more conservative estimate of tax revenue from sports betting came in a fiscal and policy note from Maryland's Department of Legislative Services last summer.
It put forward a figure of $7.1 million based on sports betting accounting for 2% of the state's gaming revenue, using Nevada as a model, and on the assumption that the current table games tax of 20% is applied.
That figure would more than quadruple if sports betting became "conveniently available at casinos, racetracks, lottery retailers, and online in Maryland," according to Oxford Economics, a global forecasting firm.
Another estimate by Global Market Advisors, a consulting firm with a focus on the gaming industry, predicts a tenfold increase.
Considering that as much as 80% of revenue from sports betting in neighboring New Jersey and Pennsylvania comes from online activity, those higher estimates don't look unrealistic by any means.
Go Ravens!
Maryland is smaller by population than those two states – around three million fewer people than New Jersey – but there is clearly a huge appetite for sports betting in a state containing some great sports franchises, including the current Super Bowl favorites.
Indeed, Baltimore's close proximity to Pennsylvania means that many Ravens fans are making the short trip over the border to place their bets.
Let the voters decide
A new sports betting law, if passed through both the Senate and House, would require an amendment to the state constitution, which would then require voter consent via a ballot referendum.
That would most likely take place during November's election and it would take just a simple majority – as was the case in Colorado recently, albeit narrowly – for sports betting to become law.
Should voters sign off on sports betting, lawmakers would then need to decide on several critical issues, including whether to include online/mobile wagering, licensing fees, tax rates and whether betting on college sports is allowed.
FanDuel already in position
One sportsbook operator who will be hoping that mobile betting gets the go ahead in Maryland is industry heavyweight FanDuel.
Only last month they announced a partnership deal with Baltimore-based The Cordish Companies, the owner of Maryland's largest casino (Maryland Live!) in terms of slot machine and table games revenue.
As part of the deal, FanDuel will provide sports betting services at that casino, as well as at other locations across the U.S.
Relevant news