Massachusetts House passes sports betting bill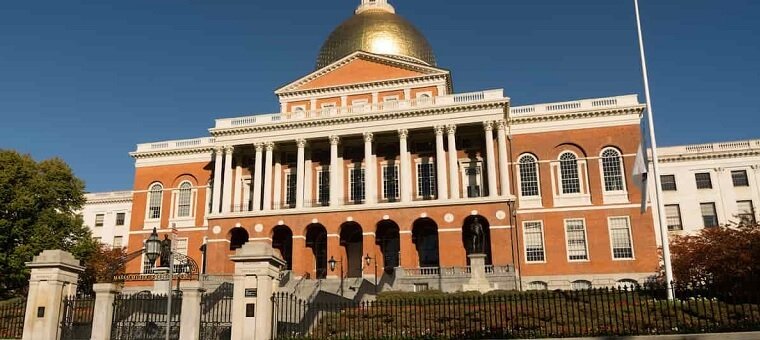 The Massachusetts Sports Betting bill has advanced to the State Senate.
After multiple stoppages, recesses, and amendments, the Massachusetts state house has unanimously passed a Massachusetts sports betting bill. The bill was approved by a clear majority-156-3 on Thursday evening and has now advanced to the State Senate. The Joint Committee on Economic Development and Emerging Technologies gathered in June and discussed several different gaming bills sponsored by over 12 lawmakers before reaching an agreement.
The Senate will now consider the House sports betting bill, and its own after a summer recess. The legislature in Massachusetts meets every two years, starting each odd year. This session runs until the end of December.

21+. T&C Apply
21+. T&C Apply
Bill Receives Approval Quickly
Last Wednesday, H.3974 was sent from the House Ways and Means Committee to the House. Then the new draft, renamed H.3977, was submitted later in the week for a third reading.
After approximately 13 amendments were adopted, including an unlimited number of "untethered" operators with no affiliation with brick-and-mortar facilities that are allowed to apply for a license, one of the amendments includes protecting and encouraging minority businesses to participate in the gaming industry. The final vote occurred last Thursday. If the bill passes in its entirety as it is written by the Senate, Massachusetts will become the first state in the US to allow tethered and untethered sports wagering licenses.
The newest bill combines 12 previous drafts of sports wagering legislation that were introduced earlier this year.
Four of the five states on the border of Massachusetts: Rhode Island, New York, Connecticut, and New Hampshire, have a legalized sports betting industry. Rhode Island and New Hampshire have been accepting legal wagers since 2020.
Significant online sports betting markets such as Connecticut and New York are completing the final steps before launching their markets. The Big Apple already has legal retail sports betting, and as a sports-mad city, it has the potential to be a substantial online betting market.
Want to stay up to date on the latest legal sports betting news across the US? Then come and follow us over on Twitter @Gamble_usa.
Relevant news