New Momentum for Massachusetts Sports Betting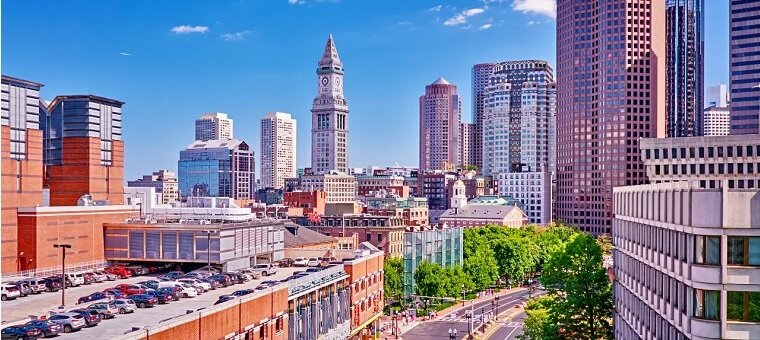 A new sports betting bill has renewed hopes in Massachusetts.
There have been renewed hopes of legal sports betting in Massachusetts following a significant step forward on Monday. A new Massachusetts sports betting bill — H.3974, which combines 12 different iterations of sports betting legislation, was introduced on Monday by the state House's Committee on Economic Development. It has progressed to the state House Committee on Ways and Means, which Rep. Aaron Michlewitz chairs. Talks of legalizing sports betting in Maryland have been ongoing for several years.
Last month, the Joint Committee on Emerging Technologies and Economic Development gathered to discuss 19 different gaming bills sponsored by over a dozen lawmakers. Gov. Charlie Baker included $35 million in sports betting revenue in his spending projection in February. The House took that figure out of the final budget.

21+. T&C Apply
21+. T&C Apply
Four neighboring states of Massachusetts — New York, Rhode Island, New Hampshire, and Connecticut, have a legalized sports betting market. Additionally, Rhode Island and New Hampshire are already accepting bets. The next online sports wagering markets to launch could be in New York and Connecticut.
Breakdown of Bill H.3974
Some of the major aspects of Bill H.3974 include three skins per casino and one per racetrack. Furthermore, there will be three types of licenses: one for mobile sportsbooks, one for casinos, and one for racetracks. In terms of tax rates, these will be 15% for mobile betting and 12.5% for in-person wagering.
Collegiate and pre-game sports betting will be permitted, including eight in-state schools, which was not allowed in previous drafts. However, live in-play betting on collegiate sports and player prop bets are not allowed. Finally, a league mandate will be implemented with eSports wagering included.
Date for Hearing
The committee is currently reviewing the document, and speculation has surfaced that House Ways and Means Committee members could meet on Thursday. However, there has been no official confirmation of a hearing date.
Massachusetts state Rep. Orlando Ramos recently put forward a sports betting bill (HB 531) that promotes small business participation that could potentially be minority-owned in Massachusetts. This would follow a similar path to Maryland, which legalized sports betting this year. The Old Line State encourages female-owned and minority-owned businesses in its new law.
The legislature in Massachusetts gathers in two year-blocks beginning each odd year. This session runs until December 31.
Want to stay up to date on the latest legal sports betting news across the US? Then come and follow us over on Twitter @Gamble_usa.
Relevant news