Massachusetts Sports Betting Hopes Raised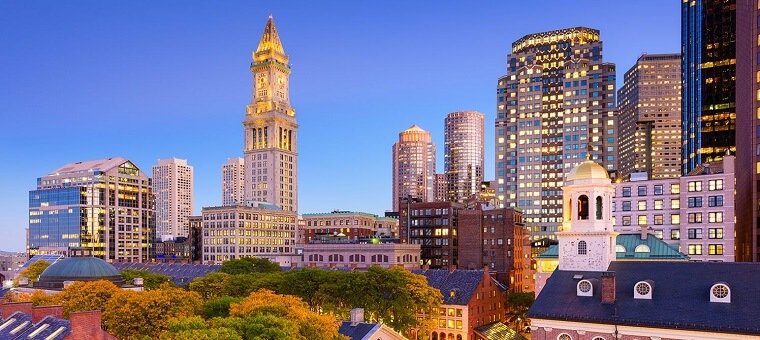 Massachusetts is looking at legalizing sports betting in a bid to boost the economy
Massachusetts could soon see legal sports betting options in the state to boost an economy that has taken a severe hit. The Coronavirus pandemic has meant that numerous states have had to consider the prospect of introducing sports wagering, with Massachusetts becoming the latest state to consider making a move. As well as colossal budget hit, thousands of workers face losing their jobs, and Massachusetts hopes to bring new posts to the state, with the sports betting industry having the ability to create new positions. COVID-19 has caused devastation to health and businesses, and this new sports betting bill could provide some relief.
The bill that has been put forward in Massachusetts is H.4879. It consists of over a hundred pages of rules and regulations, all with details of how the struggling Massachusetts economy could receive a massive boost.


21+. T&C Apply
21+. T&C Apply
The bill includes around $370 million in spending, which would provide vital funding in the form of loans to businesses that have been hit hard by the pandemic. Another sector that will benefit from the bill is education, with additional funding planned to give schools and universities a much-needed boost.
The Joint Committee on Economic Development and Emerging Technologies suggested adding sports betting to bill H.4879, and the indications are that lawmakers are willing to give it their backing. If the bill becomes law, there would be three different forms of sports betting licenses available. It would then be up to lawmakers to agree on the rules and regulations that would be needed for the new industry. Governor Charlie Baker has been particularly vocal in his support of sports betting and is likely to sign this new bill if it is presented to him.
Breakdown of Sports Betting Bill
A formal vote from state lawmakers on bill H.4879 is expected to take place soon. It appears that lawmakers are generally happy to approve it; however, adding sports betting means there will be more discussion and debate required.
The bill would see businesses pay a $250,000 licensing fee to obtain a sports betting license; then, a further $100,00 every five years to renew the license would also be required. Those eligible for a license include mobile sports betting operators, casinos, and racetracks, but there will only be a set number of licenses available.
The state would have a tax on all gross gaming revenue, which will be at a rate of 15%. The money generated from this would be re-invested in several state programs and initiatives. If any sports betting bill is passed, the industry will be regulated by the Massachusetts Gaming Commission.
Light at the end of the Tunnel for Casinos
The three land-based casinos in Massachusetts are slowly getting back on their feet following the pandemic's initial shutdown, but sports betting could see this change quickly. All three properties closed their doors in March, with the last casino reopening in July.
It is no surprise that gaming revenue has declined for all three casinos, and each has voiced their support for the introduction of sports betting in the state.
Follow us on Twitter @Gamble_usa to stay up to date on the latest legal casino and sports betting news across the US.
Relevant news