Maxim & Carousel Group to launch sportsbook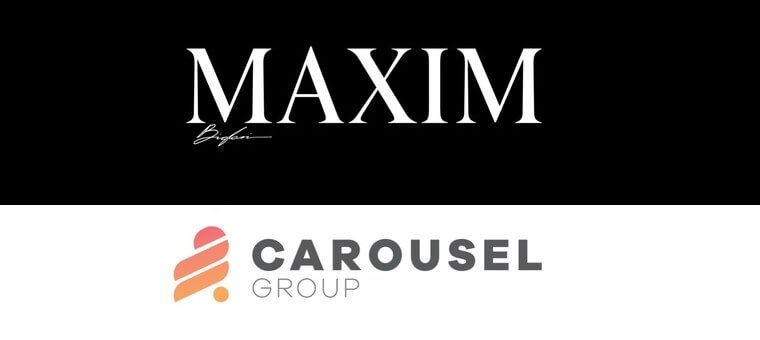 The Carousel Group has announced a deal with Maxim to launch new sports betting site.
In what is best described as a unique partnership, a men's magazine and media company has agreed to join forces and enter the sports betting industry. Sports betting and casino operator Carousel Group has revealed that they have agreed to a partnership with Maxim. This news will see the creation of MaximBet.com, which will allow users to bet on sports and online casino games in the U.S. Additionally, customers across the world can benefit from Maxim's print, digital and social platforms, according to a press release.
This is just the latest example of an unconventional deal that involves non-traditional sports betting companies agreeing to partnerships to gain access into the growing U.S. market. Bowlero bowling centers recently announced a collaboration with BettorView, an in-venue marketing, technology, and sports betting platform.

Daniel Graetzer, CEO of Carousel Group, said that Maxim has "established itself as a preeminent lifestyle brand over the last 25 years". He said that alongside the extensive experience Carousel Group has in online gambling "we will be able to establish a powerful new gambling brand." Graetzer added that the primary objective of this agreement is to "provide premier entertainment and VIP experiences to the same customer demographic." He described Maxim as the "perfect partner" and said they couldn't wait to launch the MaximBet Sportsbook later this year.
Carousel Making Moves
In other Carousel-related news, the company announced the closing of its Series A investment round. This came with $50 million in funding from xSigma Entertainment Limited. xSigma is a subsidiary owned by ZKIN International Group, described as an innovative, tech-forward company that would act as a capital partner to MaximBet, according to the press release. All funds will be used to focus on driving growth in additional U.S. states.
Carousel, which owns operates SportsBetting.com, entered the U.S. betting industry as a CO sports betting operator in 2020. The company gained market access deals in February in Indiana, Iowa, and New Jersey via a multistate agreement with Caesars.
Susan Kilkenny, Maxim's senior vice president, said they are "always looking to provide the Maxim audience with new, rich and engaging experiences." She said they are "incredibly excited" to be venturing into iGaming and sports betting space." She concluded by stating that she feels together, Maxim and Carousel Group "has the power to innovate and elevate the online sports betting market."
For more legal casino and sports betting news across the US, follow us on twitter @Gamble_usa for the latest news and offers.
Relevant news