Online Poker & Casino a Possibility for Michigan in 2020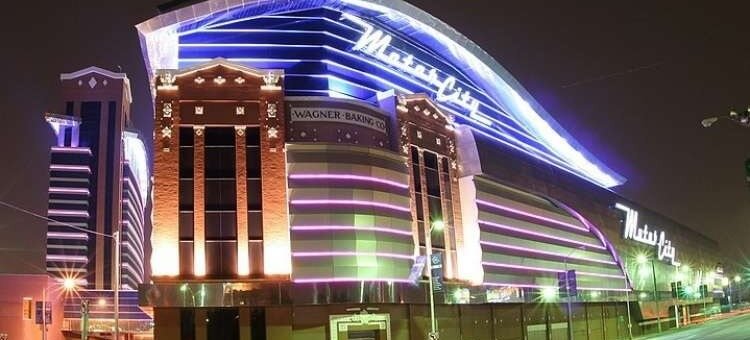 Online Poker and Casinos could become an early possibility in Michigan, maybe even arriving this year.
Many sectors across the United States are suffering due to the COVID-19 outbreak. The gambling industry, in particular, has been hammered. All land-based casinos were ordered to close in early March and have remained shut ever since. This means the majority of those casinos have had little to no revenue in months. The exceptions to this are those casinos with online gambling partners. Online gaming revenue won't be a complete game-changer, but it does offer some form of revenue and cash flow and keeps customers engaged. States such as Delaware, New Jersey, Pennsylvania, and Nevada have benefited from online income.
Michigan passed legislation to legalize online poker and MI mobile and online casino games in December 2019, but launching such sites takes time. However, given the current circumstances, this process may need to be brought forward. Casinos are in desperate need of income, and that picture is not going to change for the foreseeable future. This may mean online casinos become a reality in the Wolverine State quicker than expected.


21+. T&C Apply
21+. T&C Apply
Initial Launch Date of 2021
Most industry analysts predicted online gambling would go live in Michigan in 2021. This estimate was based on the time it took other states to get everything prepared for launching their online gaming sites. Pennsylvania, for example, took nearly two years from the time the bill was passed to when it was in a position to launch online poker and casinos. As Michigan only passed its bill five months ago, it is reasonable to assume online gaming won't be up and running until next year.
Indeed, the Michigan Gaming Control Board confirmed that 2021 was a realistic date for the launch of online gaming. An MGCB representative stated that the rules are in development. Until the rules are published, the board cannot issue any licenses.
Emergency iGaming Could Lead to 2020 Launches
As it became clear the pandemic was here to stay unless a vaccine or treatment was found, casinos worried for their long term future. This led to some Republican lawmakers lobbying Michigan Governor Gretchen Whitmer to use emergency rules to speed up the possible launch of gambling websites.
However, the official line coming out of Whitmer's office has claimed the pandemic doesn't meet the requirements necessary to instigate emergency rule-making. Jasmine Tompkins, who is Deputy Director of Legislative Affairs, said: "We will proceed with the ordinary rule-making with the draft rules you have received, but with an effort to complete the process without delay and as swiftly as possible while complying with all applicable steps and time periods mandated for the process."
The statement released from Tomkins implies that the timetable for the whole process will be brought forward. The MGCB has already sent a draft of the rules to stakeholders in April to begin to formalize online poker, sports betting, and casino games regulations.
This week is the last chance for any comments or rejections of the draft rules. If nothing is put forward, the rules could soon be finalized. State committees must approve the regulations before advancing. Many now believe some form of online gambling will be available in Michigan before the end of 2020.
For more casino and sports betting news across the US, follow us on twitter @Gamble_usa.
Relevant news