Michigan State Spartans at Ohio State Buckeyes Betting Preview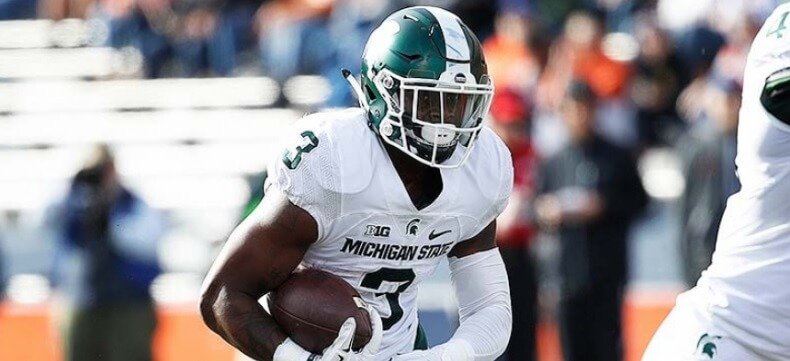 Week six of the college football season is upon us, and this year is shaping up to be a great one. We are nearly halfway through the season and still have a number of teams still in contention for the College Football Playoff.
Game time: Saturday October 10th @ 7:30pm
Yet again, the Big Ten has proven to be one of the toughest conferences in college football, and this week will feature two of the top teams going against each other.
The Ohio State Buckeyes will be hosting the Michigan State Spartans in Ohio Stadium. Ohio State has looked unstoppable this season, but the Spartans may be able to make some noise with their defense.
In any case, let's take a look at the matchup and break it down to help you determine the best bets.
Is Michigan State Back And Ready To Fight?
It has been no secret that Michigan State has not been as competitive as it would like to be in the last couple of seasons. They have yet to be in the conversation for some of the top teams in the Big Ten.
The Spartans find themselves back in the Top 25 in week six, and their defense has seemed to return back to its roots, allowing only around 250 yards of offense per game.
Michigan State had a tough loss earlier in the year against Arizona State at home, and many questioned whether or not they would be able to have a good season.
They bounced back after that game, securing two conference wins against the Northwestern Wildcats and the Indiana Hoosiers.
Ohio State will be the ultimate test though, as they are the best team in the Big Ten and arguably the best team in the country.
Michigan State will have its hands full trying to slow down the Buckeyes attack.
No Meyer, No Problem At All
The Ohio State Buckeyes were called into question this season. Last year, controversy surrounded the program and then-head coach Urban Meyer.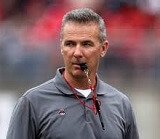 Meyer, who had already won a national championship with the Buckeyes in 2014, decided to step down at the end of last season due to some health issues he was experiencing.
With this news, the Buckeyes were called into question as to whether or not they could keep up the dominant force that they have been for the latter half of this decade.
Halfway through the season, there are ZERO debates for who the best team in the Big Ten is. Ohio State has been electric in its first five games, averaging 52.4 points per contest.
Not one team this year has been able to sniff a victory against the Buckeyes, and their defense has been absolutely lights out against everybody. They have only been giving up an unbelievable 8.6 points per game.
Justin Fields already has 16 passing touchdowns on the year and has thrown for over 1,000 yards.
Even with as good as Michigan State's defense has been this year, the Ohio State Buckeyes are better in just about every facet of the game.
Betting Preview
The Ohio State Buckeyes come into this home game as a monster favorite at -20.5. They get nearly a three-touchdown spread, and I cannot find any reason why they shouldn't.
Michigan State's offense has been okay this season, but okay is not good enough to take on the Buckeyes on their home turf. Ohio State will easily gobble up Brian Lewerke.
Take Ohio State in this game without hesitation. Michigan State has been much better in 2019, but they are no match for the Buckeyes. Ohio State will win this game, and they will win big.
Make sure to lock in your bets before kickoff!
Check back for more Free Football picks and follow us on Twitter @Gamble_usa
Relevant news