Sports betting bill progresses in Minnesota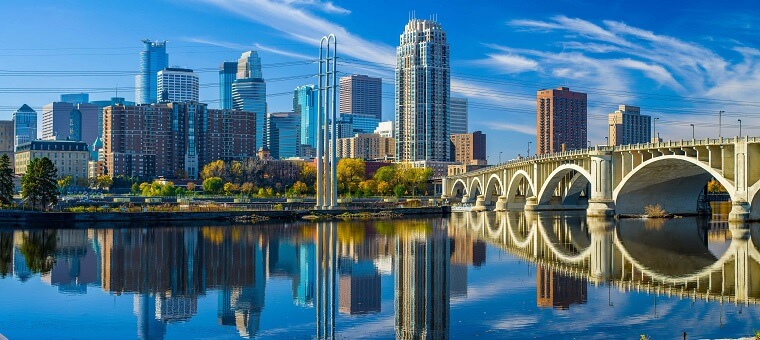 Minnesota Sports Betting clears another hurdle
Legal mobile sports wagering in Minnesota took a big leap forward last week with bill HF 778 progressing through the House Judiciary, Finance, and Civil Law Committee. The legislation, sponsored by Rep. Zack Stephenson, was approved by a 906 vote and will now go to the Taxes Committee. Previously, the betting bill passed through the State Government Finance and the Commerce, Finance, and Public Policy Committees.
Stephenson said that sports betting is already happening in Minnesota during the virtual hearing. He said that they have a "robust black market here with estimates over $2 billion" in offshore activity, with people using "shady websites or digital workarounds and other means to place bets."

He added that the bill will bring a legal market and that will displace the black market and therefore "provide consumer protection" while ensuring gaming integrity and "limit money laundering and other illegal activities."
Tribes reinforce support
Andy Platto, executive director of the Minnesota Indian Gaming Association, once again reinforced the position of support the tribes have for Stephenson's sports betting bill.
Stephenson has worked closely with the tribes to gain their support. In the past, Minnesota's tribes have been against expanding gambling because most of their revenues depend on casinos. Under the bill, the tribes would be entitled to keep all of their casinos' profits and get 5% of the total amounts bet online. The tribes would also be permitted to partner with operators such as DraftKings and FanDuel.
Platto said that "the impact of sports wagering expansion has been a positive one," but only when the legislation has been carefully created to make sure that tribes play a vital role in attracting customers to the industry.
Sam Krueger, the Electronic Gaming Group executive director, does not believe the tribes should have such a significant influence under the bill. Krueger stated how the charitable gaming industry produces nearly $3 billion and is done in numerous locations in the state already and should be recognized under an expanded gaming bill.
Krueger said the bill "would be much more palatable to the charities of our state" if it included protections for their existing games and allowed them new ways to attract customers.
Relevant news