Minnesota lawmakers are making a big push to legalize sports betting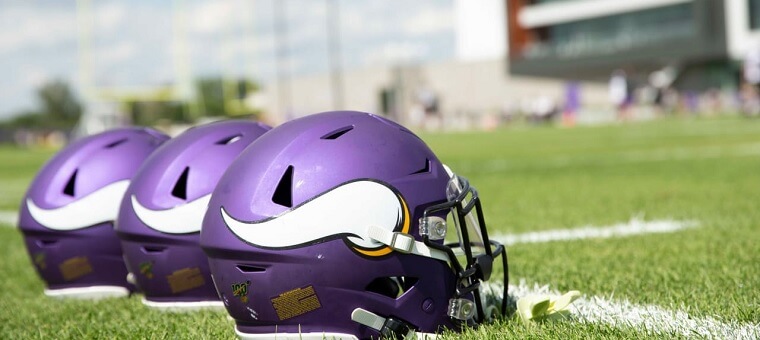 Gamble USA strives to improve your online gambling experience. We aim to help you play safely, make informed decisions when gambling, and increase your betting knowledge through our guides.
We adhere to strict editorial integrity; our content may contain links to products from our licensed & legal US partners.
Minnesota Lawmakers Making big push for Legal Sports Betting
Minnesota lawmakers will make another push to legalize sports betting in the state after previous attempts, most recently in November 2021, failed. The push for sports wagering is now picking up momentum as a bipartisan legalization effort was announced on Wednesday.
Tribal Opposition to Sports Betting
A new bill in Minnesota will propose that tribal casinos and racetracks legalize sports wagering at their betting sites.

Previous attempts to introduce sports betting in the Land of 10,000 Lakes have been met by opposition by tribes. These tribes have concerns about what permitting sports betting would do to the state's gaming industry. Tribes throughout the country are particularly wary of allowing online betting options in their state as they invest most of their resources into brick-and-mortar casinos and they can't afford online gaming to cut into their revenue.
Because of this opposition, State Representative Zach Stevenson, who is at the forefront of this legalization effort, has spent lots of time visiting all 11 Indian tribes in Minnesota trying to strike a deal with them.
There seems to be much opposition this time around, but the state still needs formal approval from the tribes as per the terms of Tribal State Gaming Compacts of Minnesota.
How Sports Betting would look in Minnesota
If the bill gets approved, it would legalize mobile and brick-and-mortar sports wagering at the state's tribal racetracks and casinos which would be subject to a licensing fee for operating. Tribes would have the authority to issue sub-licenses to other online bookmakers who would be taxed by the state on transactions made away from tribal lands.
Tax rates are still being decided and the bill is still being formalized but is likely to be public in March. Most of the tax revenue from sports betting operations would go into the state's general fund with a percentage of it allocated to Gamblers Anonymous.
When the previous sports betting bill was rejected, the revenue for online betting was set to be taxed at 8% and on-site betting at 6%. When compared to New York or Hawaii where tax rates are over 50%, there is an excellent rate for operators.
Rep. Stevenson is aiming for the industry to be up and running in time for the start of the upcoming NFL season. Currently, residents in Minnesota who want to bet on their favorite teams must cross the border to Iowa in order to participate.
Relevant news