Minnesota Tribes now getting behind legalizing sports betting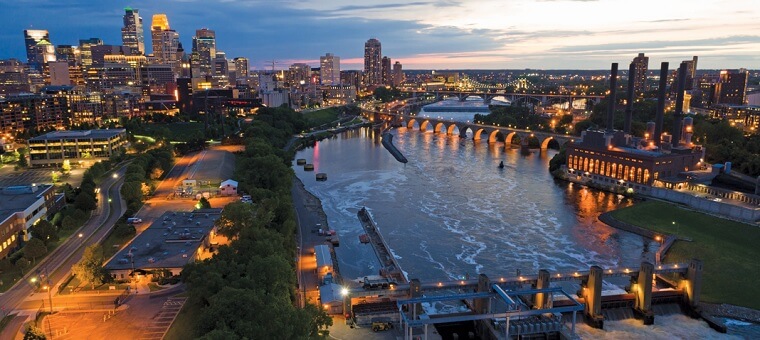 Gamble USA strives to improve your online gambling experience. We aim to help you play safely, make informed decisions when gambling, and increase your betting knowledge through our guides.
We adhere to strict editorial integrity; our content may contain links to products from our licensed & legal US partners.
Minnesota Tribes throw weight behind Sports Betting
The Minnesota tribes have long been known to be against the prospect of expanded gambling, including a legalized and regulated sports betting market. It has been one of the significant stumbling blocks proponents of sports wagering have faced as lawmakers in the state have tried to join its neighboring states in legalizing sports betting. However, the tribes' stance is now changing.
Tribes now supporting gaming expansion
On Monday, the Minnesota Indian Gaming Association (MIGA) endorsed expanded gaming that includes legalizing sports betting at brick-and-mortar casinos and online.
The MIGA said that its 10-member tribal nations support attempts to authorize sports betting through online/mobile platforms and tribal gaming properties. The statement also noted that "tribes are best positioned to offer this new market to the state's consumers." MIGA confirmed they would monitor state legislation and look forward to working with other stakeholders.

Rep. Zack Stephenson appeared at a news conference on Monday to discuss the House version of legislation to legalize sports wagering in Minnesota. Stephenson said he spent several months meeting with professional sports teams, tribes, problem gambling experts, and universities on the House bill.
The bill will get a hearing in the House Commerce Finance and Policy Committee. Stephenson claimed it is the first time a sports betting bill has received a hearing in the state Legislature.
Stephenson said that it has "been a long road to get to this point," and there is still a "long road in front of us." However, he added that they have got a lot of momentum and support across the state. He claimed the stakeholders he has spoken to "are interested in seeing this happen."
Tribes would have control
Both the Senate and House bills would allow the tribes to control the Minnesota sports wagering market. The bills would legalize in-person betting at tribal casinos, while tribes would also authorize and oversee online operators who enter the state.
The House bill would distribute taxes generated from online sports wagering to problem gambling schemes, regulation and youth sports, and other programming. Details on where the tax revenue on the Senate bill would go are still being decided.
Rep. Pat Garofalo said that "it's a good day in Minnesota to show some progress" on developing a regulated market with consumer transparency and protections. Garofalo described it as a "very positive first step."
Relevant news