Minnesota Vikings at Kansas City Chiefs Betting Preview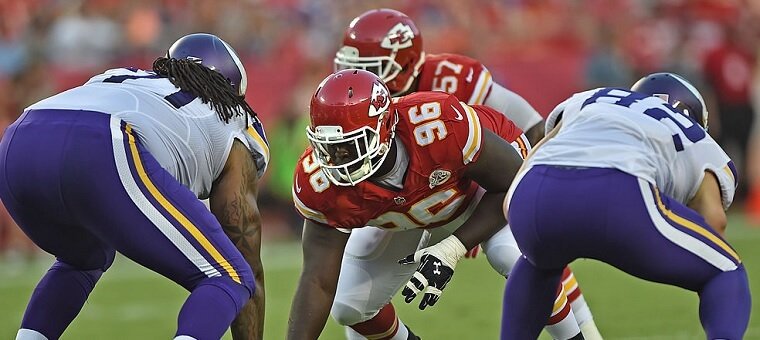 Now that we are halfway through the NFL season, we are slowly finding out which teams are for real and have a chance to go the distance in January.
Game time: Sunday, November 3rd @ 1pm
The NFC is looking like the tougher of the two conferences, but I would call the AFC top-heavy. The teams at the top of both conferences can beat each other in any given week, and this weekend features a strong matchup between two of the best teams in the league.
On Sunday, the Minnesota Vikings will be traveling to Arrowhead Stadium to take on the Kansas City Chiefs.
Kansas City is still missing Patrick Mahomes, but it was able to hang around in its last game against Green Bay, who many consider to be the best team in the NFL.
At any rate, this will be a highly contested game, and there will be strong implications coming from this one. We're here will help you by previewing the matchup and making the winning prediction.
No Mahomes, No Problems?
There is no doubt that Mahomes is a transcendent player for the Kansas City Chiefs. In his first full season, Mahomes threw for 50 touchdowns, 5,000 yards and won NFL MVP honors.
But Matt Moore is a serviceable backup, as most recently he led the Miami Dolphins to the playoffs in 2016 after Ryan Tannehill went down.
The Chiefs were in the game against the Packers the whole time, even taking a lead into halftime. The game went back-and-forth, but ultimately Aaron Rodgers sealed the deal, hooking up with running back Aaron Jones for a 67-yard touchdown reception to give Green Bay a seven-point win.
Even without Mahomes, though, the Chiefs have a number of blue-chippers on offense. Damien Williams and LeSean McCoy put together a nice one-two punch out of the backfield, while Tyreek Hill and Travis Kelce are as good as any receivers in the NFL.
I like all the pieces Kansas City has put together, though its defense has still been struggling, giving up around 400 yards per game. They are going to have their hands full stopping all of the weapons that the Vikings are trotting out on the field.
Vikings Going For Five In A Row
There is no team hotter than the Minnesota Vikings right now. After starting the season .500, they have ripped off four straight wins and have vaulted themselves to the top of the NFC.
In those four wins, the Vikings are averaging over 30 points per game and have looked the part on offense. Stefon Diggs has come alive, and Dalvin Cook is finally the top-tier running back that everyone predicted him to be coming out of Florida State.
What is most important for the Vikings is that quarterback Kirk Cousins seems to have found himself in these games. It was not that long ago that Adam Thielen and Diggs were taking public shots at their quarterback and questioning his level of play.
Cousins responded to the criticism and now is looking like a potential MVP candidate. Their defense has always been solid and will try to feast on Moore and make life difficult for him on Sunday.
Betting Preview
Currently, there is no active line for this game, due to the question mark surrounding Mahomes' availability. He is listed as doubtful, but Vegas does not want anyone getting the jump on a spread, and then Mahomes ends up playing.
I won't speculate what the line should be, but I do think the Vikings are a real contender this year. Cook has a league-best 823 rushing yards already, and he automatically elevates Cousins play to the next level.
I think the Vikings are locked in and are hunting Green Bay for the top spot in the NFC North. Take Minnesota in this game, and be sure to tune in on Sunday!
Be sure to check back for more Free NFL & NCAA Football picks and follow us on Twitter @Gamble_usa
Relevant news