Missouri to discuss Sports Betting in 2021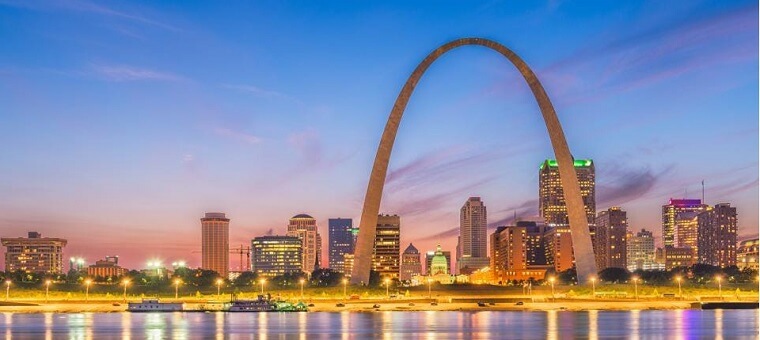 After failing to pass sports betting legislation in 2020, lawmakers in Missouri are going to give it another shot in 2021.
Three sports betting bills have already been pre-filed for discussion in 2021, and sports betting is set to become a huge point of discussion.
In 2020, there were six sports betting bills filed for discussion, but none of those bills got very far. Dec. 1 was the first day that bills could be pre-filed in Missouri, and it didn't take three senators long to get their bills in.
SB 18 was pre-filed by Denny Hoskins, SB 217 was pre-filed by Tony Luetkemeyer, and SB 256 was pre-filed by Caleb Rowden. All three of these bills are exactly the same as bills introduced in 2020, but there is hope that some bills will progress this time around.

21+. T&C Apply
21+. T&C Apply
This could potentially allow for lawmakers to make quick decisions about each of the bills because they are already familiar to legislators. The COVID-19 pandemic will likely help the bills get more support as Missouri is looking for new sources of revenue.
SB 256 is likely the bill that will gain the most support from lawmakers this time around, and the only thing that has changed is its sponsor. Representative Phil Christofanelli introduced HB 2318 last year, and Rowden has taken that same language and applied it to SB 256.
This bill calls for an annual licensing fee of $20,000, and it would cost $50,000 to apply for this license. The sports betting tax revenue rate would be set at 6.75 percent, and both retail and online sports betting would be legal.
Problems Still Remain
The other two bills that were pre-filed have some glaring problems in the language that could hold each piece of legislation back. SB 18 has some high licensing fees for potential operators, while SB 217 charges an integrity fee that could keep operators out of the state.
Lawmakers have supported legalizing both online and retail sports betting, and it's likely that any new law would include each industry. There are still plenty of issues that remain with all three bills, and lawmakers will have to pick one and start making amendments before a final decision is made.
Pre-filing all three bills is a great first step, but there is work still to be done.
Missouri Falling Behind Midwest
The Midwest portion of the United States saw tremendous growth in the sports betting industry in 2020, without help from Missouri. Illinois, Michigan, and Tennessee all launched sports betting this year, while Indiana and Iowa saw huge growth in their markets.
If Missouri is able to legalize sports betting in 2021, the state is already facing an uphill battle to be competitive. Illinois sportsbooks have already set up near the Illinois/Missouri border near St. Louis.
The DraftKings Sportsbook at Casino Queen is located in East St. Louis, which is right across the Mississippi River from St. Louis. FanDuel Sportsbook will offer sports betting at Fairmount Park in Collinsville, less than 20 minutes away.
For more casino and sports betting news across the US, follow us on twitter @Gamble_usa
Relevant news