Missouri One step Closer to Legal Sports Betting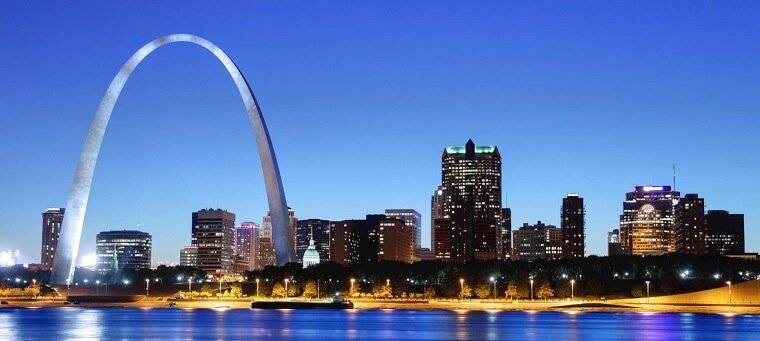 Looking ahead to 2020 and those states that might legalize sports betting, it would appear that Missouri is an increasingly good candidate.
Legal sports betting is now live in 15 states and growing and they include Iowa, which borders Missouri to the north.
Bettors in the Hawkeye State have been able to wager legally, including online, since August 15th, albeit they must first register in a brick-and-mortar casino and that stipulation is active through to January 1, 2021.
To the south, Arkansas launched its sports betting industry on July 1st but as mobile wagering is not allowed under state regulations, bettors have to travel to the Oaklawn Racing Casino Resort.
Other nearby states that are primed to begin their own sports betting programs are Kansas and Illinois, both projected to go live in 2020, and that could leave Missouri out in the cold as residents travel and spend their wagering dollars at casinos in those states.
Missouri sports betting could generate $289 million in wagers
The potential loss in annual sports betting revenue to the state has been estimated to be between $58 million and $141 million. The gap represents differing estimates given by two analysis of Missouri's windfall from wagering.
Even those estimates could prove light and one gambling analyst, Chris Krafcik from the firm Eilers & Krejcik Gaming, believes the state could generate as much as $289 million in wagers per month once the industry was fully operational in the state.
Operators opposed to integrity fees
Missouri's sports betting debate has been rumbling on for over two years without any real action, with lawmakers batting proposals back and forth concerning several hot topics, including casino regulations, integrity fees to professional leagues and what operators will be taking bets.
Several operators were present at the latest meeting of the Special Interim Committee on Gaming, which sat in Jefferson City last Thursday, including FanDuel, DraftKings, William Hill, Boyd Gaming and Penn National Gaming.
Each gave their perspective into how the legal framework should look and one of their biggest requests was for integrity fees, as well as any requirement that sportsbooks should purchase official league data, be scrapped.
Since sports betting offers low margin on winnings, their argument was that any such fees eat into their profits and drive up costs, which would then be passed on to players in the form of poor odds, potentially driving them back to illegal 'offshore' books like MyBookie and bovada.
Operators usually only keep around 5% of the total handle and this is why they have long argued against paying the sports leagues any fees.
Integrity fees were added to a sports betting bill in the last MO legislative session but, as it stands, no other state has agreed to provide them and the odds on Missouri becoming the first are now much longer.
Lawmakers urged to include mobile betting
Other panel members urged lawmakers to include mobile betting in their bills, citing evidence from early adopting states that allow this, such as New Jersey and Pennsylvania, where the lion's share of handle and revenue is being generated by mobile apps.
They also stressed the importance of statewide mobile sports betting and against in-person registration, giving bettors the ability to sign up for online and mobile account remotely.
Perhaps the biggest hurdle for those lawmakers to overcome is from the state lottery, which has said it wants to be involved in how funds from sports betting are distributed in the state, with more funding for education the aim.
"The Missouri Lottery is not involved in either drafting or pursuing legislation on sports betting. However, the Lottery Commission is committed to finding ways to increase funding to education. Estimates show sports betting can provide the most benefit to education if both casinos and Lottery retailers are involved," Lottery Director May Scheve Reardon said last year.
However, there was plenty of common ground at last week's hearing and the overwhelming feeling to come out of it was that legal sports betting in Missouri is now a step closer.
Relevant news