Missouri Set To Revisit Sports Betting in 2020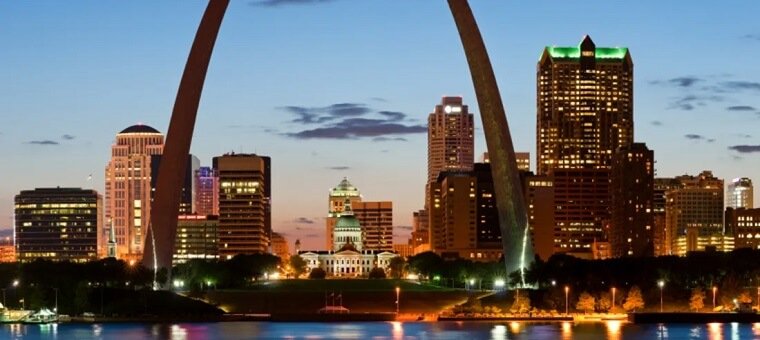 Lawmakers in Missouri have pre-filed legislation to legalize and regulate sports betting, following the issue of a favorable special committee report.
The new proposals are similar to bills introduced earlier this year, which failed to pass before the end of the 2019 legislative session.
Integrity fees back on the agenda
However, sponsors of new bills have called for the inclusion of integrity fees to be paid to professional sports leagues, and as much as 0.75% of handle.
Here's what's included in the bills:
SB 567 from Sen. Denny Hoskins calls for the Missouri Lottery Commission to oversee sports betting with 0.25% of handle paid to the leagues.
SB 754 from Sen. Tony Luetkemeyer seeks 0.75% of handle to be paid to the leagues. The bill would put the Missouri Gaming Commission in charge of regulation.
The issue of integrity fees is a thorny one and is bitterly opposed by operators, who argue that they would eat into their slim profits from sports wagering.
Operators usually only keep around 5% of the total handle and, should this be compromised, the additional costs would then have to be passed onto players in the form of un-competitive lines and less enticing promotions.
Integrity fees have been advocated most notably by the National Basketball Association (NBA) and Major League Baseball (MLB), as a way of profiting from the proliferation of sports betting in the U.S.
However, none of the states to launch legal sports betting so far have approved such a fee, with New Jersey going so far as calling the idea "insulting".
Sweetener for operators
The committee report, which was presented to the state House on Dec. 5, does at least include a potential sweetener for the operators: statewide online/mobile wagering.
While vague on the subject, the report stated it is interested in mobile wagering and "creating a level playing field insofar as that is possible".
Whether that means the market will be opened up to several mobile operators or ensuring retail sportsbooks aren't dominated by single operators is unclear.
However, the positive attitude of the committee is a good sign and will be of utmost interest for Missourians; keen no doubt to bet on their mobile devices from anywhere inside the state, and without the need for in-person registration.
Missouri approves casino merger
In another move over the last week, Missouri lawmakers have approved the merger between two casino operator giants; Eldorado Resorts and Caesars Entertainment.
Back in June, Eldorado announced it was paying more than $17 billion to acquire Caesars, with the aim of taking over the latter company's sportsbook operations across the country, including Las Vegas.
For that to go ahead, Eldorado and Caesars need to get regulatory approval from all 17 states that they operate in.
Eldorado already has plans to sell some of Caesars' properties in Vegas to William Hill, in which it owns a 20% share. Such a move would make the British-based bookmaker the dominant retail sportsbook operator on the Vegas Strip.
Eldorado runs four casinos in Missouri, three of which intends to put up for sale, while Caesars operates one (Harrah's North Kansas City).
The two companies face a long road ahead in getting approval for the merger but in announcing their acceptance, members of Missouri's gambling regulatory body might just help encourage other states to follow suit.
Relevant news