Major League Baseball Hoping For July Return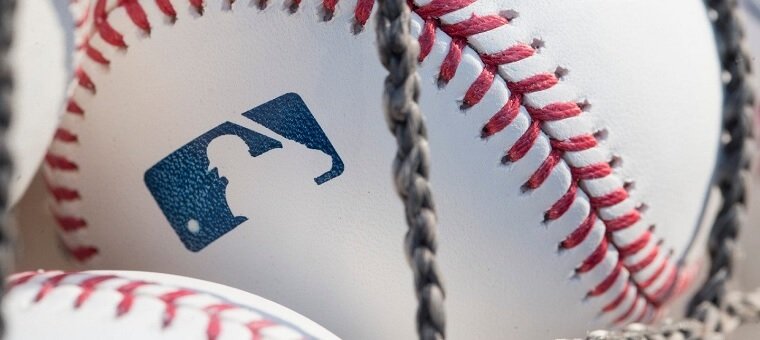 Major League Baseball continues to try and figure out a plan to resume their spring training in hopes of beginning the 2020 regular season. Several plans have been proposed over the last few weeks, but it appears that the league has finally made a decision.
On Monday, Major League Baseball owners voted in favor of a proposal to return to baseball, and that proposal was first presented to the Major League Baseball Players Association (MLBPA) on Tuesday. Commissioner Rob Manfred will be in charge of meeting with the MLBPA and answering any questions that they might have.
Under this proposal, teams would begin their second spring training in mid-June with the hopes of beginning regular-season games on July 4 weekend. This plan would have teams playing in their home ballparks as long as they got clearance from state and city health officials.
Both Major League Baseball and the MLBPA expect that negotiations will get tense at times, with payment of players being the biggest hurdle to overcome. Players will likely be unwilling to give up any salary if they are asked to play during the coronavirus pandemic.
Owners agreed to a 50-50 revenue split as part of their negotiations on Monday, but that will likely not sit well with several current MLB players. Baseball is the lone major sport in the United States that does not have a salary cap, and revenue sharing has never been a part of the contract agreement.

21+. T&C Apply
21+. T&C Apply
There have been several previous attempts to implement a salary cap by the owners over the past decade, but the MLBPA has always rejected these proposals. If the two sides are unable to agree on a payment structure, the 2020 MLB season could be canceled.
The league is hopeful to begin play in early July, which would allow each team to play close to 82 games. Almost all of the games will take place within their divisions, with some local crossover series also set to be played.
Changes With The Plan
Another proposal that comes with this plan is that the designated hitter would be used in both the American and National League. Players have already voiced their support in allowing the DH to become universal for the 2020 regular season.
Major League Baseball is also looking to expand the playoff field from 10 to 14 teams. This would double the number of Wild Card teams that make the playoffs from each league.
Allowing teams to play games in their home stadium would keep players closer to home, but this is not possible for some teams. Cities and states throughout the United States have different laws when it comes to fighting the disease, and some teams will be forced to relocate.
As a part of this plan, teams that are unable to play games at their home stadium will be relocated to their spring training facility. These facilities are either in the state of Arizona or the state of Florida. Both states have agreed to let professional sporting events resume.
Fans would not be allowed to be in attendance at the start of the regular season, but the league did not set a timetable for when they can return. Owners want fans in the seats as quickly as possible to stop losing revenue.
If this plan is agreed upon by the players, then Major League Baseball will begin taking the next steps to set the plan in motion. Major League Baseball would become the first major professional sport to resume play since the coronavirus shut down sports in mid-March.
This will be a major developing story over the next few weeks as the MLBPA will continue meeting with the Commissioner.
Come and follow us on Twitter @Gamble_usa for more sports betting news across the US.
Relevant news